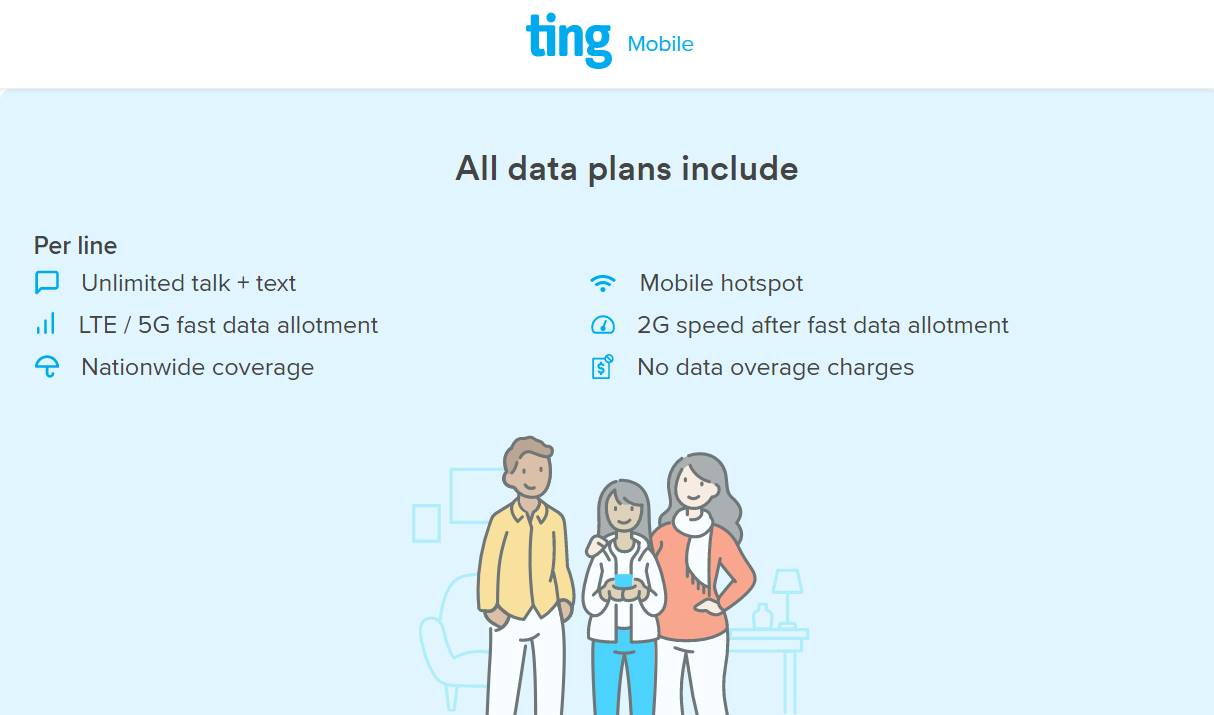 ---
Ting Mobile has updated its wireless plans today. There is a new plan option available called Set 12. Set 12 provides customers unlimited talk, text, and data with the first 12GB of data available each month at up to 5G data speeds before throttling to 2G data speeds. Customers that run out of high-speed data during a billing cycle can opt to add more priced at $5/GB. Unused top-up data carries over to the next month. Oddly, only 8GB of the plan's monthly data allotment can be used for mobile hotspot.
Ting has also lowered the price of its Unlimited Pro plan. It now costs $55/month. It was previously priced at $60/month. The plan includes unlimited talk, text, and data, with the first 35GB of data available at high-speeds before throttling to 2G data speeds. A total of 18GB of data can be used for hotspot. Previously, up to 30GB of data could be used for hotspot. The $5/GB of high-speed data top-up is also available with this plan. According to a Reddit post from a Ting representative, current customers can elect to stay on the old Unlimited Pro plan if they choose. With the plan changes in place, Ting's updated monthly phone plan lineup now looks like this:
Flex - $10 per month per line for unlimited talk and text plus pay per use data billed at $5/GB of shared data
Set 5 - $25/month - 5GB of fast data, includes hotspot
Set 12 - $35/month - 12GB of fast data, 8GB can be used for hotspot
Unlimited Basic - $45/month - 22GB of fast data, 12GB can be used for hotspot
Unlimited Pro - $55/month - 35GB of fast data, 18GB can be used for hotspot.
Additionally, Ting has extended one of its plan promos. Its offer of $5/month off for 6-months on the Set 5 plan described above has been extended until May 9, at 11:59 PM EST. The offer was originally set to expire on April 30th. Ting has also extended its offers of $180 off the iPhone 12 mini and iPhone 12 with bill credits to May 9th as well. The offers were also originally scheduled to end on April 30th.
Ting Mobile operates on the T-Mobile and Verizon networks. The brand and its assets were purchased by the DISH network in August of last year.
---
---