Ting Drops T-Mobile As MVNO Partner, Adds Verizon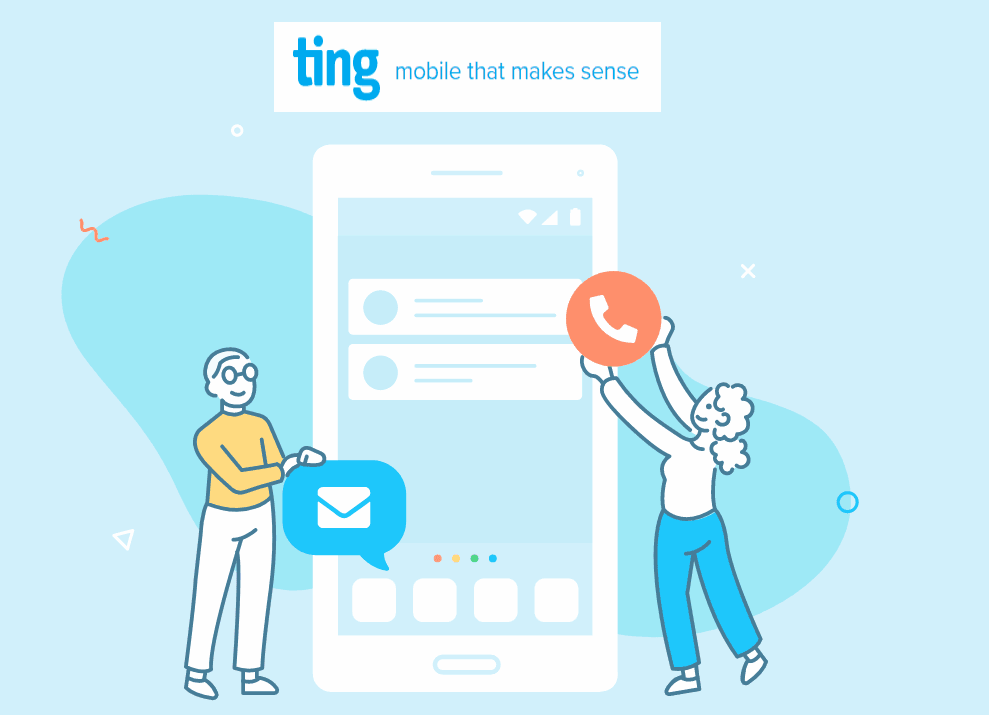 Tucows, the company behind Ting, says that it is revising its 2019 cash EDITDA guidance downward from $62 million to $52 million.  The company blames underperformance in the mobile business, carrier migration costs, and carrier penalties as the reasons for the guidance revision.
"Challenges and uncertainty in our carrier relationships have been hanging over us for some time, particularly after the announcement of the proposed Sprint/T-Mobile merger, and those challenges became problems in 2019," said Elliot Noss, Tucows President, and Cheif Executive Officer in a prepared statement issued to investors.
As a result of those issues, Noss announced that Ting will be dropping T-Mobile as an MVNO network partner at the end of 2019 when their contract with the carrier runs out.  To replace the lost network, Ting is adding Verizon as an MVNO partner which will take effect later in the year.  Ting's contract with Sprint has been extended until September of 2020.  Noss said addressing the carrier relationships now will be integral to the future success of Ting Mobile.
According to Noss, the contract with Verizon is better than the one Ting had with T-Mobile.  The new contract comes with better rates, guarantees and other financial terms, items that had hindered Ting Mobile's past performance under its T-Mobile contract.
Be informed of the latest deals, plans and promotions from T-Mobile and every one of its MVNO's when you subscribe to the T-Mobile weekly newsletter. No spam and you can unsubscribe at any time!
Noss said that they had anticipated the Sprint/T-Mobile merger to have been resolved by now.  With a resolution, Tucows would have been able to engage with the parties and assess the financial implications of potential post-merger relationships.  However, since nothing has occurred, the company has had to assess their relationships with Sprint and T-Mobile separately.  Noss is pleased with Tings extended relationship with Sprint.  He says the economics of their deal are competitive, and the extension gives the company time to see what happens with the merger.
In terms of T-Mobile, the contract will run out on December 19, 2019.  However, Ting's agreement with T-Mobile will allow it until December 19, 2020, to migrate customers to another network.
Noss explained that carrier migration costs, primarily in the form of SIMs, shipping, and device marketing will cost about $3 million this year and up to $12 million in the following years.  However, over the long haul, the new carrier agreement will allow Ting to realize $3 million to $4 million in cost of goods savings annually.  This will allow Ting to offer more flexible rates and to be able to deliver a greater range of offers to its customer base.
Editor's Take
The continued delay in announcing either an acceptance or rejection of the proposed merger continues to be an issue for MVNO's using either the Sprint or T-Mobile network.  The issue is likely a bigger problem for MVNOs on the T-Mobile network as evidenced by the details just made public by Tucows.  Sprint, on the other hand, appears to be continuing on with business as usual by offering excellent rates to its MVNO partners.  Sprint MVNO Tello for instance recently announced greatly improved rates.  Ting has even been offering new customers on the Sprint network unlimited talk and text with 20GB of data for $20/month.
Ting ended the first quarter of 2019 with 284,000 subscribers and 160,000 customer accounts which was a decline of 2,600 accounts compared to the same quarter in 2018. The company has turned to Verizon with hopes that it can help grow its customer base again by offering better rates on what many consider to be the best carrier network in the USA.
---
---