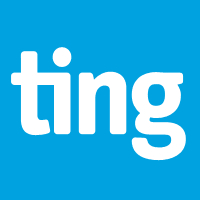 ---
       Today Ting Mobile announced that anyone who has or presumably purchases one of their GSM based SIM cards can now participate in their open beta program.  I've been waiting for this announcement for a while as they previously said service would start in February and although they have met their claim, I thought it would happen with more than 4 days left in the month.  Being a beta offering, there's bound to be problems, and Ting say the two problems that it knows it's experiencing include an inability to roam internationally and an inability to place international long distance phone calls.
       For those of you unfamiliar with Ting, they are a rapidly growing company that started off as an MVNO on the Sprint network.  The companies claim to fame is that it doesn't force you into predetermined plans.  With Ting you get to chose the features you want a la carte.  This means that if you want, you can pay for text only service, or data only, or voice only service.  You also have the option to mix and match any combination of those services in varying allotments of each.  Ting Mobile will be retaining the same pricing scheme it has used with Sprint.
       Ting isn't the only provider of service a la carte.  US Mobile also provides such service on the T-Mobile network.  In fact, not long I did a breakdown comparing each service.  You can review my price and feature comparison of US Mobile and Ting here.
---
---