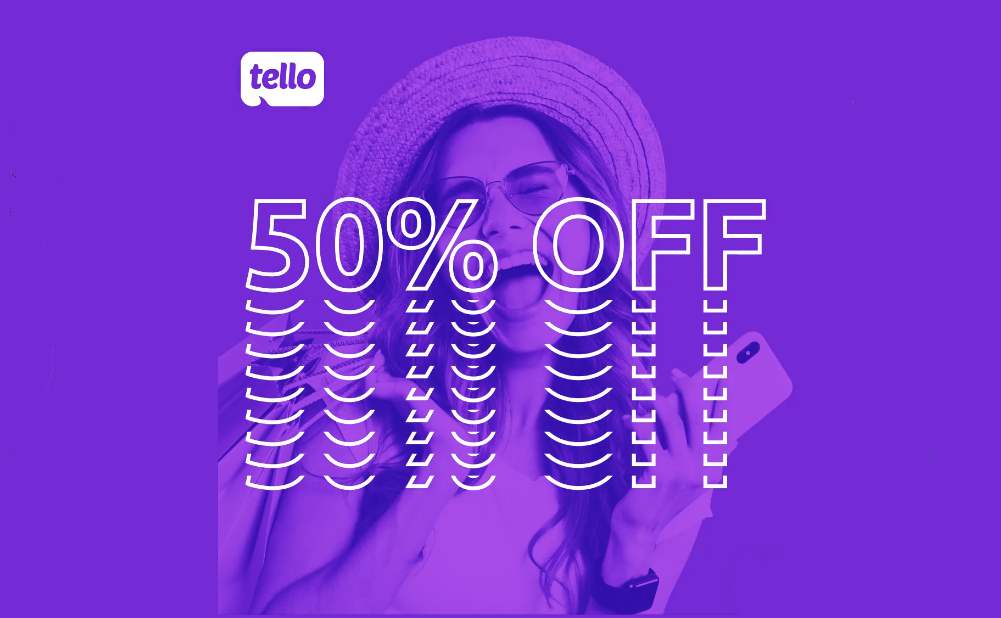 ---
Tello Mobile is no stranger to promotions.  The Sprint MVNO offers them fairly frequently as you can see from the list of Tello promotions that BestMVNO has previously tracked.  Today, the company has announced another limited time promotion scheduled to end on 1/31/2019.  Sign up for any Tello Mobile plan and you'll get your first month of service for half off.  The best deal here would be to pick up Tello's plan with unlimited talk, text, and data with the first 10GB at LTE data speeds.  The plan is normally priced at $39/month but is available to new customers for just $19.50.
Other Tello Mobile Discounted Value Plans
Tello Mobile allows its subscribers to custom build their own phone plans.  The company also highlights a few plans that will be the best value for most.  Those value plans with the discounted prices highlighted are shown below.
$7 - 1GB of 4G LTE data
$9.5 - 2GB of 4G LTE data
$12 - 3GB of 4G LTE data
$14.5 - 4GB of 4G LTE data
$19 - 10GB of 4G LTE data
The prices shown are the half off prices for the first month of service.  They do not include any taxes or fees which will cost extra.  In most cases, taxes and fees should add no more than $1-$3 to the cost of the plan.
All plans shown include unlimited talk, text, and data with the specified amount of data at 4G LTE data speeds.  Mobile hotspot is included as is unlimited calling to Mexico, Canada, and China.
If you previously had an account with Tello you will not be eligible for the promotional discounts.
---
---