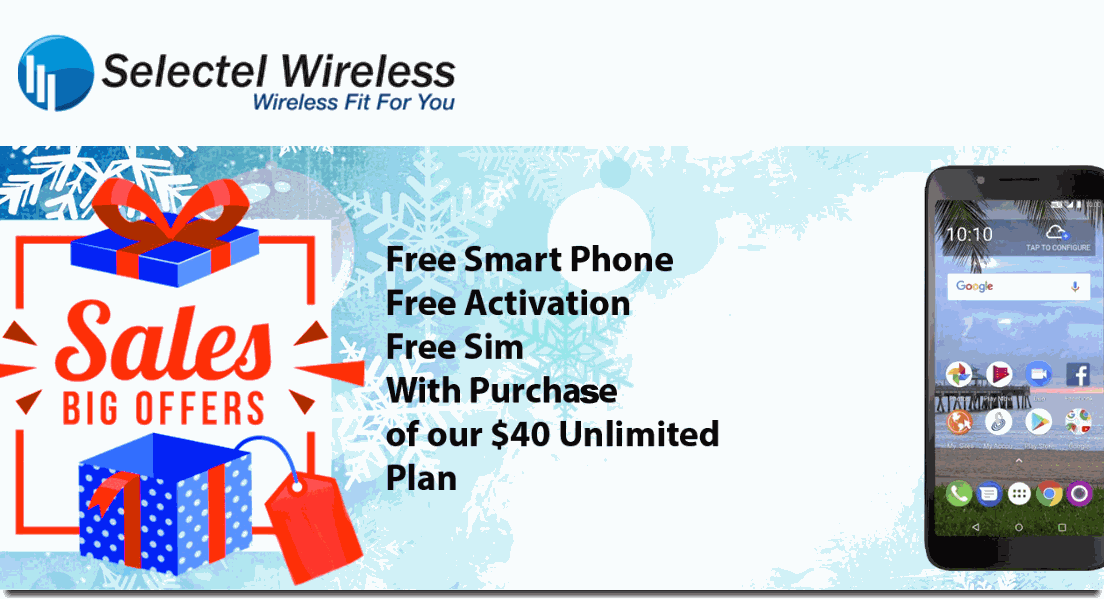 ---
Selectel Wireless and one of its independent dealers are both offering holiday promotions.  One offer is being promoted through the Selectel Wireless website, and the other exclusively through a dealer in Iowa.  The one through the website offers subscribers a free smartphone, a free SIM card and free activation with the purchase of a $40 unlimited plan.  The dealer promotion gives new customers a free month of service.
Free Phone, Activation And SIM Card Promo Details
Details on Selectel's website about this promotion are rather scarce.  The only thing displayed about the promotion is a big banner on their home page that reads "Free smartphone, free activation, free sim with purchase of our $40 unlimited plan."
The $40 unlimited plan includes unlimited talk, text and data with the first 7GB of data available at high speeds before throttling.
I spoke to an online support specialist to try and get more details about the offer and here is what I found.
The promotion in its current form is scheduled to last until 12/9/2018.  The representative said its possible that it will continue after that, but with different free phones being offered.  However I could not get anything real concrete out of the representative.
The phones that have been given away for free include low end budget models from Alcatel and ZTE.  The ZTE Z233VL and Alcatel Myflip are the free phones, although I'm told the ZTE model is currently out of stock.  The ZTE is an Android flip phone that is often sold for about $20 through providers such as Tracfone.  That is the price that it currently lists for on Amazon.  The Alcatel Myflip is a similar device sold at a similar price point on Amazon although it may not be Android based.
The deal doesn't appear to be available directly through the Selectel website.  The representative told me that if I wanted to take advantage of the offer, it would be best to call Selectel Wireless directly at 1-877-218-5744.
Free Month Of Service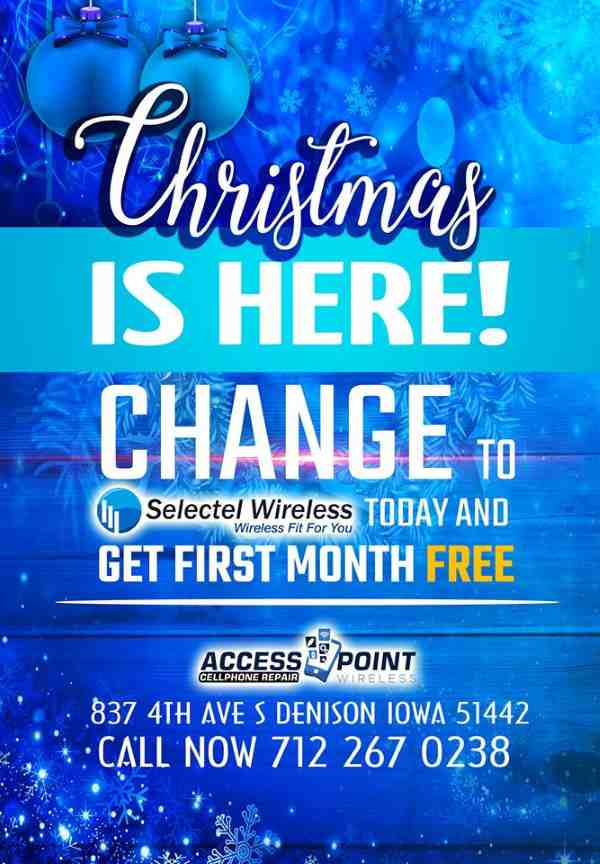 The free month of service promo comes from a post I spotted on Facebook by Selectel Wireless dealer Access Point Wireless.  The offer is being marketed as a holiday promotion for switchers and is available exclusively through that particular dealer.  The promotion states those that switch over will get their first month of service for free.  The dealer has not stipulated if a specific plan needs to be subscribed to in order to get the free month.  Access Point Wireless can be reached at 712-267-0238.
Selectel Wireless was founded in 2008.  The company operates as an MVNO powered by the Verizon network.
---
---