Selectel Wireless Offering Free Month Of Service If You BYOD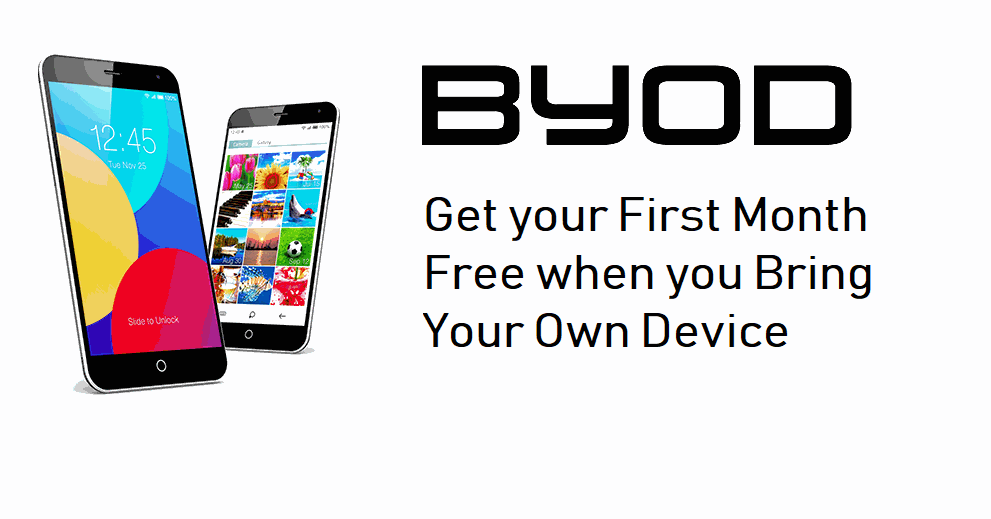 Selectel Wireless is offering new customers a free month of service if they port in and bring their own device to the network. Apple and Android devices are welcomed.
Offer Fine Print And Eligible Plans
This promotion will only be available until January 31, 2019. The device being ported in must be Verizon compatible and in good standing. It cannot be reported lost or stolen. It must be paid off in full and not under any financial commitments such as a device installment plan. Customers opting to port in for the promotion must purchase a Selectel Wireless SIM card kit for $4.99.  The offer is only available by calling customer service at 877-218-5744 or by visiting one of their corporate stores in Nebraska.  Eligible prepaid plans are those priced $40 or less and include the following:
$20/month - 100MB of hard-capped data
$30/month - 2GB data at 4G LTE data speeds
$35/month - 2GB data at 4G LTE data speeds, unlimited calling to landlines and mobile in Canada and Mexico
$40/month - 7GB data at 4G LTE data speeds
The MVNO also sells postpaid plans which are only available for purchase over the phone.  The postpaid plans are identical to the prepaid plans except they cost $5 more per month and come with domestic voice roaming.  It is not known if the postpaid plans are also eligible for the promotion.  I've reached out to a representative of the company for further clarification and will update the post when I find out. Update: Selectel has informed me that the postpaid plans are not eligible for the promotion.  Only the prepaid plans are.
More About Selectel Wireless
Selectel Wireless was founded in 2008 and is headquartered in Fremont, Nebraska.  The company sells its plans online, over the phone and through a nationwide network of dealers.  Cellular service is provided by the Verizon network.
Be informed of the latest deals, plans and promotions from Verizon and every one of its MVNO's when you subscribe to the Verizon weekly newsletter. No spam and you can unsubscribe at any time!
---
---