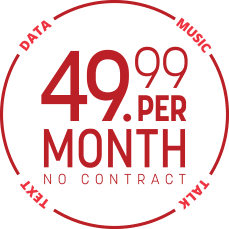 ---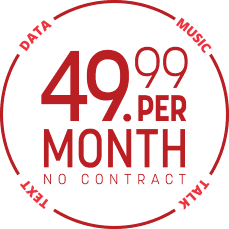 Rok Mobile really wants you as a customer, so much so that they have a spectacular offer in place for you for the holidays. Their  service normally runs at $49.99 a month for unlimited talk, text and 5 GB of 4G LTE data as well as unlimited access to their music library which contains over 20 million songs.  If you sign-up now and are willing to commit to one year of service you'll pay just $399 or $33.25 a month for all of that.  If you're hesitant to committing to that length of time the prepaid wireless provider is also offering two months for the price of one. They even offer a 7 day free trial period, so you might want to give them a try. This deal seems to trump T-Mobiles own $30 a month prepaid plan that also offers 5 GB of LTE data in terms of overall value.  In fact these are the two cheapest plans that offer 5 GB of LTE data that you can find anywhere.
Rok Mobile is an MVNO that operates on the Sprint and T-Mobile networks and was founded in the current year, 2014.
Be informed of the latest deals, plans and promotions from Verizon and every one of its MVNO's when you subscribe to the Verizon weekly newsletter. No spam and you can unsubscribe at any time!
---
---