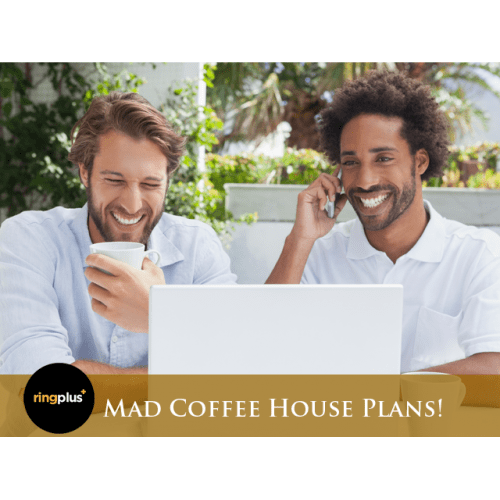 ---
RingPlus has announced its first promotional plan offerings of 2017 which include free and paid plans.  The plans are set to open today, January 5th 2017 at 9:00 PM PST and will remain open "while supplies last."
Free Plans
Mad Hot Chocolate Free Plan - features 100 minutes, texts, MMS, and MB of data with overages of 10¢ for each unit of service with a $5.00 auto top up required
Mad Hot Chocolate Free Plan (Member+) - features 500 minutes and MB of data, with unlimited text and MMS with tethering included with a $30.00 auto top up required
Add Ons are required to use either of these plans and they are priced as follows in the infographic.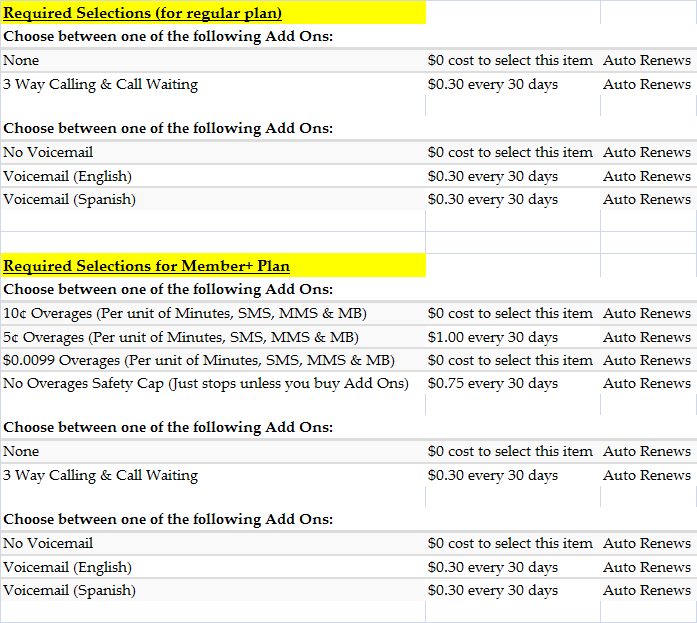 Paid Plans
RingPlus's paid plan promotional offerings are broken down into 2 groups.
Group 1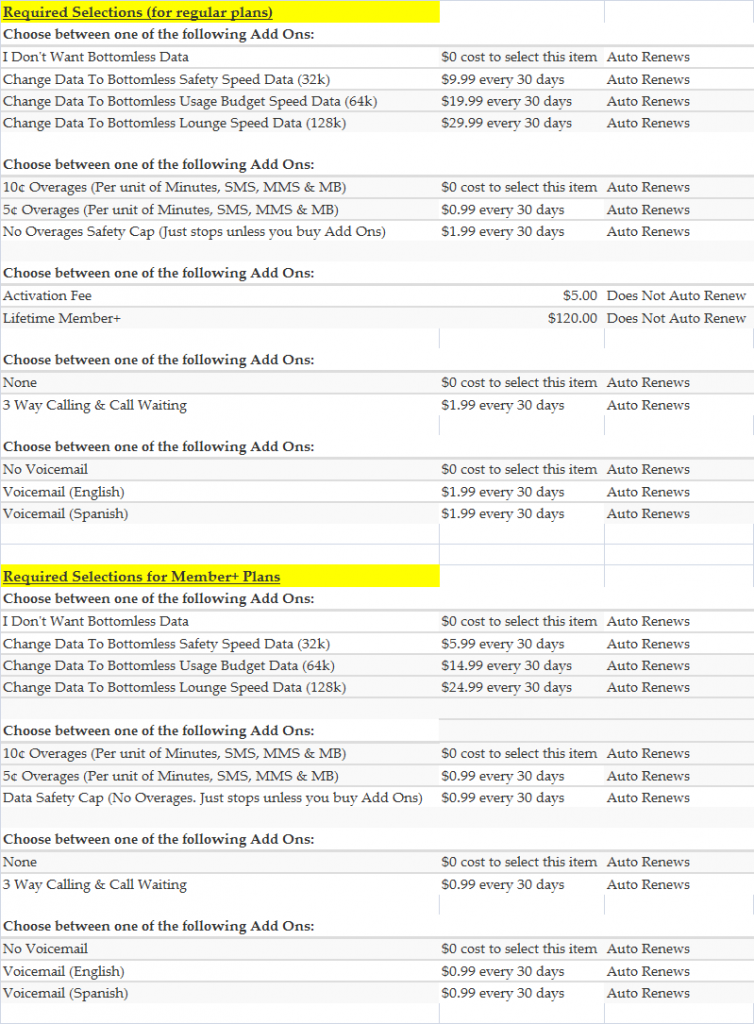 Group 2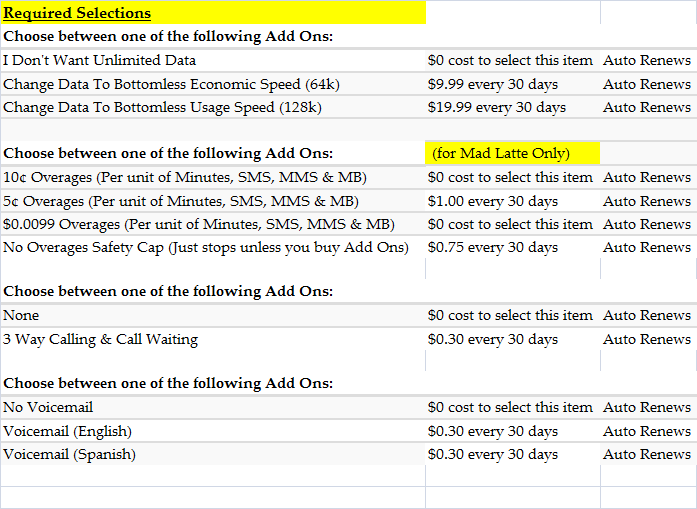 Commentary
RingPlus's first promotional offerings of 2017 seem like a step backwards from what we've seen in the past.  The plans have become more convoluted and in some instances have lost some of their value when compared to other cheap phone plan providers in the business.
First off let's examine the "free plans."  The Mad Hot Chocolate free plan does in fact have no monthly bill associated with it, however if you want to have voicemail it will cost you 30¢ per month.  Still not a bad deal for 100 minutes, text, MMS and MB of data for free each month.
The "free" Member+ plan includes a $30 top up charge, which is much higher than the $5.00 non Member+ free plan top up charge.  Despite what the plan includes, this top up seems rather high considering the fee one must pay to sign up for Member+.  Member+ subscriptions cost $99.99 per year, or $120.00 for a lifetime subscription.  If you're a newly signed up Member+ subscriber, this "free plan" is rather quite expensive.
RingPlus's paid offerings don't seem as value priced as they used to be either but not all is lost.  While the Mad Mocha plan priced at $9.99/month for unlimited talk, text, MMS and 1 GB of data still presents a good value to consumers, the Add Ons associated with that plan and the others in Group 1 seem like an afterthought for the company.  Add On pricing starts at $9.99/month for unlimited throttled data with speeds at 32 Kbps and goes all the way up to $29.99/month for speeds at 128 Kbps.  Will anyone actually pay these astronomically high prices for slow data speeds?  Does RingPlus believe someone will actually pay $39.98/month for unlimited talk, text and data with the first 1 GB at high speed?  That's a pricing scheme from years ago.  RingPlus may want to rethink their strategy here.
The one plan that really seems to stand out in a positive way is the Mad Macchiato plan priced at $30/month with a $20 top up.  That plan includes unlimited talk, text and 10 GB of high speed data.  When you include the activation fee and top up fee for the plan you are paying just above an average cost of $32/month plus taxes.  Nothing comes close from any other provider in terms of the amount of data you get at such a low price for a single line except from maybe Mint Sim.  Mint SIM however requires you to hand over a large some of money and pay for service for a year in advance to get a similar plan as the RingPlus plan presented here.
What do you think of these new RingPlus promotions?  Are you a current member that's going to switch to one of these plans or someone that wants to port in from another provider?  Feel free to share your thoughts in the comments section.
---
---