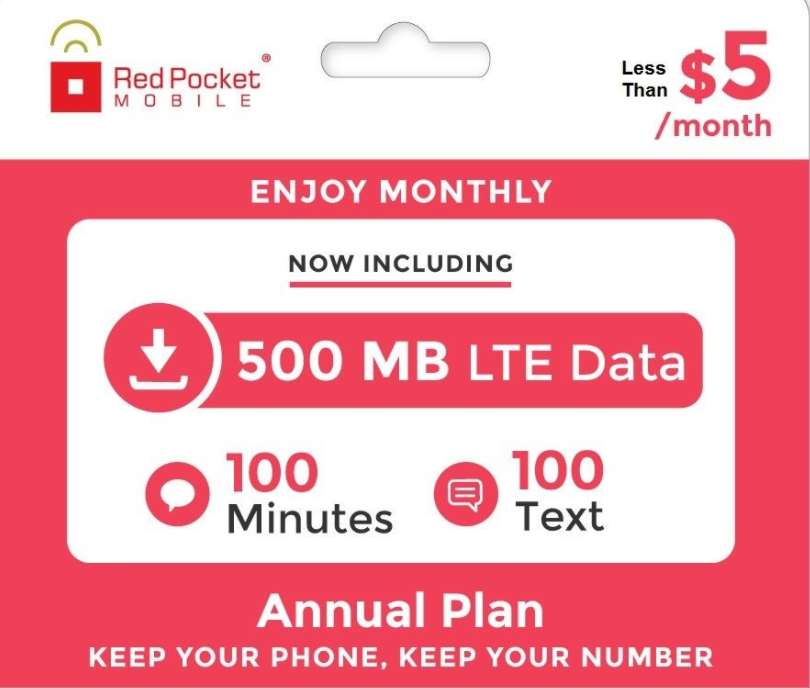 ---
Red Pocket Mobile fairly regularly lists its cell phone plans on sale through its eBay store.  Now through 11/20/17 at 8 AM PST, the following plans will be on sale:
90 Day Cell Phone Plans
Allotments shown are how much talk, text and data each plan gives you on a per month basis.  The plans can be used with the network of your choice.  That means you can choose an AT&T, T-Mobile, Sprint or Verizon based plan.
90 Days unlimited talk, unlimited text, & 4GB LTE
Regular Price $119
Sale Price $109
90 Days unlimited talk and text & 1GB LTE
Regular Price $69
Sale Price $63
Red Pocket Mobile's Annual Cell Phone Plans
Like the 90 day plans, the amount of talk, text and data shown is how much you have to use of each per month.  They can be used with any network.
One year unlimited talk, text & data with 2GB LTE
Regular Price $249
Sale Price $224
One year 100 talk, 100 text & 500MB LTE
Regular Price $60
Sale Price $55
One year 500 talk, 500 text & 500 MB LTE
Regular Price $99
Sale Price $89
Red Pocket Mobile's annual plan with 100 minutes, texts and 500 MB of 4G LTE data for $55 annually works out to about $4.58/month.  This looks like one of the top offerings this time around.  To see if this is really a good deal on a Red Pocket Mobile plan, you can check out how this sale compares to Red Pocket's previous sales or just click the button below to buy one now.
---
---