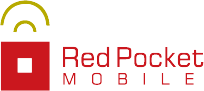 ---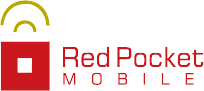 Red Pocket Mobile is an MVNO that offers service on 3 out of the 4 major networks including ATT, Sprint and Verizon.  Their $19.99 3G only plan with 300 minutes of talk, unlimited text and 1 GB of 3G data via Verizon's network is a very popular plan on BestMVNO.
Rumors are now circulating that in the coming days the MVNO will be launching LTE plans utilizing the Verizon network.  Red Pocket itself is said to have confirmed the pending launch of said plans according to posts on HowardForums.
Be informed of the latest deals, plans and promotions from Verizon and every one of its MVNO's when you subscribe to the Verizon weekly newsletter. No spam and you can unsubscribe at any time!
Two new plans will be offered and are as follows:
$36.99 for unlimited talk, text and 1 GB of 4G LTE data
$52.99 for unlimited talk, text and 3 GB of 4G LTE data
Unfortunately the new plans don't seem to be too competitive, particularly that $52.99 plan which seems to be priced a bit high.  For instance, for $49.99 you can signup with ROK Mobile and get 5 GB of LTE data with access to a streaming library of 20 million songs via Verizon's network.  Straight Talk and Net10 both also offer service on Verizon with 5 GB of data for $45.
On the low end of pricing, Red Pocket is priced a little more competitively although for many Tracfone offers good value, although you may have higher up front costs depending on which plan you are interested in signing up with.
---
---