Deal: NetTalk Connect 10GB Data For as Low As $20/Month For Your Small Business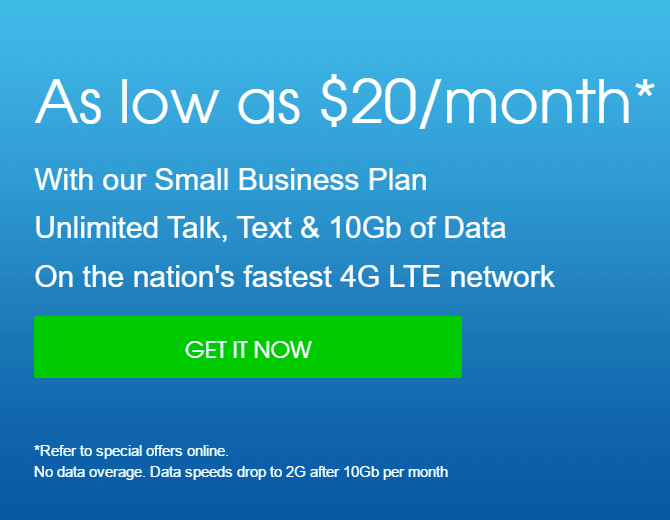 ---
Did you know BestMVNO is available to follow for free in Google News? Follow BestMVNO in your Google News app and keep up to date on wireless.
Follow BestMVNO In Google News
---
---

For a limited time, netTALK is offering a special promotion to attract small business customers that features unlimited talk, text and data for $20/month.  With all great deals, there is of course a catch.  To get the great rate, you must pay some money up front.  To get the offer that works out to be $20/month, you must prepay $99.95 up front for your first 5 months of service.  After the 5 months is up, you'll be charged $40/month with auto pay enabled.  Other discounts are also available such as pricing at $25/month for 7 months with auto pay enabled before reverting to the $40/month rate.
netTALK is a T-Mobile reseller that only sells one plan and it is for businesses.  The company has been offering service for just a few months now and as a T-Mobile business plan reseller you get all the same benefits that you would get if you were subscribed to T-Mobile directly such as 4G data rollover, Music Freedom and Binge-On.
---
Be sure to follow BestMVNO on Twitter for additional wireless coverage, deals, insights, and even debates!
Follow @BestMVNO Twitter
---
---