Mint Mobile Offering 1-Month Free Trial & 1-Month Free On Any 3-Month Plan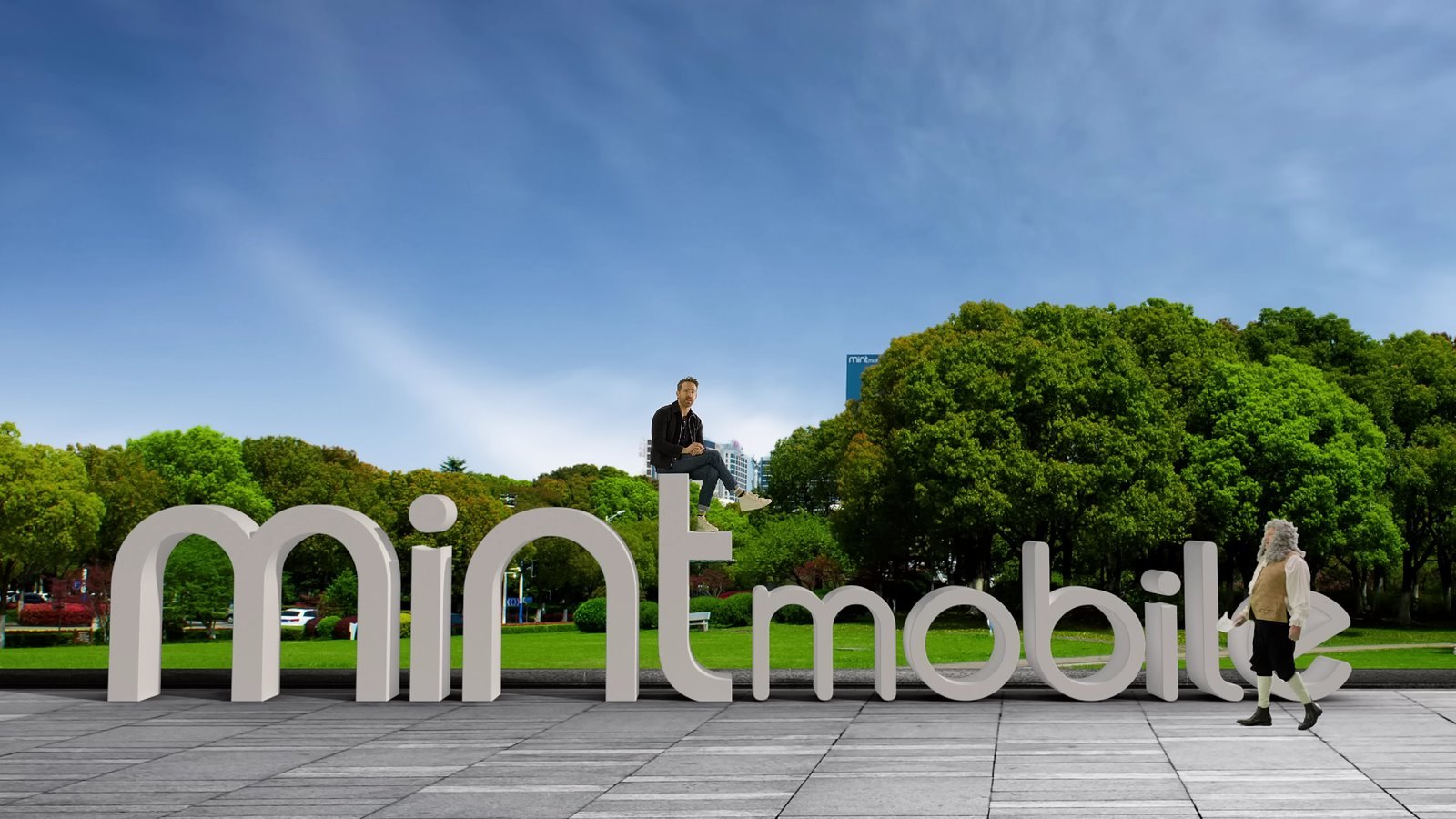 Mint Mobile has launched a couple of limited-time deals for new customers. Prospective subscribers can either try Mint Mobile for free for one month or get one month free with the purchase of any 3-month plan. Actor and Mint Mobile co-owner Ryan Reynolds even put together a video ad to promote the free trial offer and it mocks recent Verizon Wireless TV commercials.
Mint Mobile Free Trial Offer
The free trial offer will come with unlimited talk, text, and data with the first 10GB of data available at up to 5G data speeds before throttling to much slower data speeds. The trial is available with instant activation through eSIM by downloading the Mint Mobile app on iOS/Android. It's also available with a traditional SIM card. Mint Mobile will give you a temporary phone number to use during the trial. Those activating by eSIM must do so by 2/13/23. If you activate the free trial with a physical SIM card you must do so by 3/1/23.
The free trial is only available to new activations. Customers cannot use a phone whose IMEI has been associated with a Mint Mobile plan within the past 90 days. To claim a free trial you'll have to give Mint Mobile your email address, telephone number, mailing address, and a credit card. Even though a credit card is required, trial plans are not renewable and will be deactivated after the 30-day trial is completed. The only way to continue with service thereafter is to become a paid subscriber. After the trial is up, customers can still sign-up for a new customer discounted 3-month plan or any other Mint Mobile plan at its regular rate.
Free Month Of Service Offer
As an alternative to the free month trial offer, Mint Mobile will give new activations a free month of service on any 3-month plan. Mint Mobile normally offers new customers a discount when they sign up for one of those plans. The free month offer is based on new customer pricing. Customers taking advantage of this deal will only have to pay for two months of service.
Below is the pricing for each available deal. The pricing shown is the total price you'll have to pay for three months before taxes and fees are applied.
$30 - 4GB of monthly data, regular new customer rate is $45
$40 - 10GB of monthly data, regular new customer rate is $60
$50 - 15GB of monthly data, regular new customer rate is $75
$60 - 35GB of monthly data, regular new customer rate is $90
All plans include unlimited talk, text, and data with the displayed amount of data available each month at up to 5G data speeds before throttling. All plans include mobile hotspot usage and free calling to Mexico and Canada. Subscribers can use all of their data on hotspot if they'd like except on the 35GB plan where only 5GB of data can be used for hotspot. Videos stream at 480p.
Get Mint Mobile Free Month/Trial Offer
Video Ad Highlighting Mint's Free Trial Offer
Mint's video ad highlighting the free trial offer launched yesterday. It doesn't appear to be airing on TV but at the time of this writing, it has already been viewed over 2 million times on Twitter and almost 6 million times on Youtube. It's also received nearly 17k likes on Tik Tok, on Instagram 223k likes, and almost 7k likes on LinkedIn. Needless to say, it's getting an awful lot of views.
The ad features Ryan Reynolds made to look like he's sitting outside on top of a giant Mint Mobile logo. Harvey Fierstein then walks up to him pretending to be Issac Newton and complains that wireless prices are defying the laws of gravity by only going up. The entire ad makes a mockery of Verizon Wireless TV ads featuring Cecily Strong. And it's a big spoof of Verizon's most recent TV ad that features Strong with actor Paul Giamatti pretending to be Einstein. You can watch the Verizon ad here, and compare it to the Mint Mobile ad shown below.
You can signup for either the free trial offer or one month of free service deal by visiting https://www.mintmobile.com/free.
---
---