---
MetroPCS has come out with a new promotion for those seeking an unlimited LTE data plan.  Although the price of a single line unlimited LTE data plan remains the same at $50/month, multiple line accounts are getting steeper discounts than before.
A summary of how the new promotional rates compare to the old ones are as follows:
MetroPCS Multi-line Unlimited Plan Promo
$50/month - single line
$75/month - 2 lines, (previously $80)
$100/month - 3 lines, (previously $120)
$125/month - 4 lines, (previously $160)
$150/month - 5 lines, (previously $200)
All plans include unlimited talk, text and LTE data with data prioritization taking place after 32 GB of data has been consumed in a month.  With data prioritization applied, a subscriber may temporarily experience slower data speeds during times of heavy network traffic.
Taxes and fees are included with the prices shown.  Video streams are limited to a resolution of 480p, and mobile hotspot/tethering is not allowed.
Those that need mobile hotspot, and higher video streaming resolution may want to consider MetroPCS's higher priced unlimited LTE data plan which is also being discounted for those that need multiple lines.  Pricing for this plan is as follows:
Unlimited Plan With Mobile Hotspot Pricing
$60/month - single line
$85/month - 2 lines, (previously $100)
$110/month - 3 lines, (previously $150)
$135/month - 4 lines, (previously $200)
$160/month - 5 lines, (previously $250)
Mobile hotspot with this plan is limited to 8 GB of high speed data per line before throttling to 64-128 kbps.
No matter which MetroPCS plan you are interested in, they all provide protection from phone call SPAM.
To see how MetroPCS's unlimited LTE data plans stack up against the competition, have a look at this list of providers that offer unlimited LTE data plans.
In addition to the phone plan promotions, MetroPCS is also giving away two free LG K20 Plus devices to those that switch over to the MVNO that is run by T-Mobile.  The LG K20 Plus offer is only available in store, and subscribers must still pay applicable sales tax on the device.
The LG K20 Plus features the following:
LG K20 Plus Specifications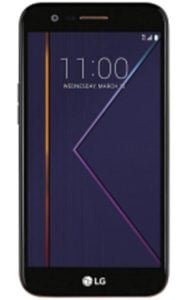 5.3" 1280 x 720 display
2700 mAh battery
13 MP main camera
5 MP selfie camera
Fingerprint sensor
32 GB of internal storage expandable with a microSD card
2 GB of RAM
Android 7.0 Nougat
Retail price of $169
|| See also:
How MetroPCS compares to other T-Mobile MVNO's
---
---