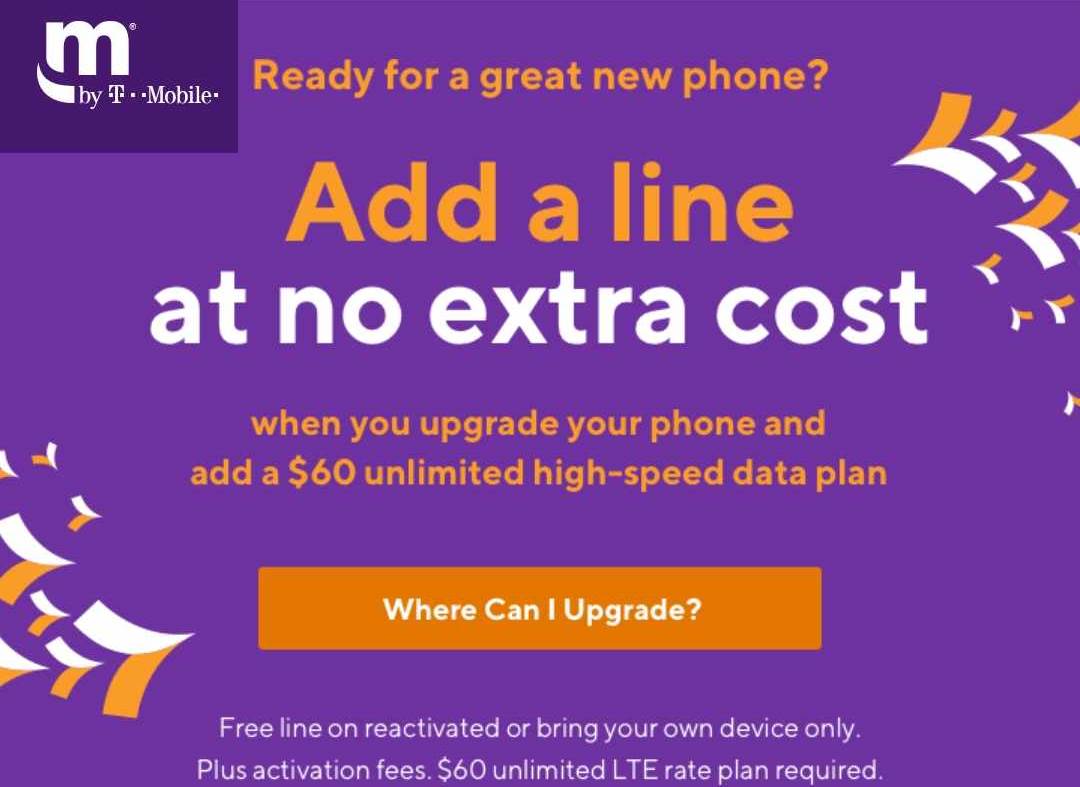 ---
Metro By T-Mobile appears to be launching a new promotion.  Customers can now add a line for free on the $60 unlimited plan when they purchase a new phone.  A poster on HowardForums says that they just got notified of the offer from Metro by a text message.  When I checked out the link for the offer on my desktop I got a 404 error, however, when viewed in my mobile browser I got all the details.  Given that the link doesn't quite work everywhere, I'm wondering if it was sent out a little early.  Perhaps Metro By T-Mobile wasn't quite ready to launch the promotion, or there's simply a problem with their website.  Whatever the case, BestMVNO has got all the details on the offer.
Metro By T-Mobile's Add A Line For Free Offer Details
In order to get the deal, customers will need to upgrade their phone and add a line on the $60 unlimited plan to their account.  Both lines must be on the same unlimited plan.  If the requirements are met, subscribers will then get 2 lines of unlimited data for $60/month.
The free line will come in the form of a $30 monthly bill credit.  It is for bring your own device customers or reactivated Metro devices only.  As long as both lines stay active on the unlimited plan, they'll keep the $60 for 2 lines pricing.  There is a limit of one free line per account and household.
$60 Unlimited Plan Details
Metro By T-Mobile's $60 unlimited plan includes unlimited talk, text and LTE data.  It also comes with a few additional perks and limitations such as:
Taxes and fees are included in the price.  Similar to other unlimited plans on the market, there is a data prioritization policy in place.  Customers that consume more than 35GB of data in a month may experience temporarily slower data speeds during times of network congestion.
Phone Upgrade Options
Metro By T-Mobile is pushing 4 different phones as part of the upgrade offer.  The Samsung Galaxy S9 for $729, LG Q7+ for $329, Moto E5 Plus for $209 and the Coolpad Defiant for $99.  Of course you don't have to purchase any of those phones if you are interested in the add a line for free promotion, any phone sold in the Metro store is fair game.  Metro sells over 2 dozen phones including many Apple iPhone models.
If you are interested in this deal you can check it out by clicking the deal button below.  Keep in mind the link may lead to a 404 page error depending on which browser you are using to view it.
---
---