Project Fi Adds 3 New Phones To Lineup Including 2 High End LG Devices And One From Motorola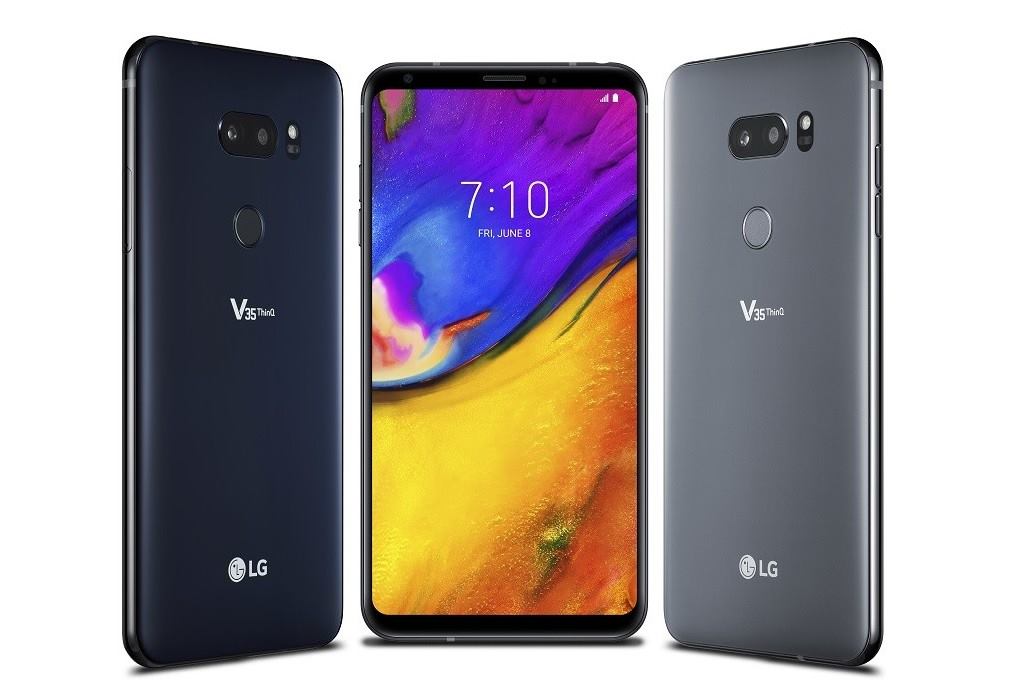 Project Fi, the MVNO owned by Google has announced the addition of 3 new phones to its lineup.  Two of those phones are manufactured from LG and they include the $899 LG V35 ThinQ and the $749 G7 ThinQ.  The third phone comes from Motorola, and it is the Moto G6.  Project Fi is selling it for $199 which is a discount of $50 off of its suggested retail price.
The LG V35 ThinQ was actually just announced by LG today.  The phone features the following specifications:
LG V35 ThinQ Details
6" QHD+ 1440x2880 " OLED notch-less" screen
Octa-Core 2.8 GHz Qualcomm Snapdragon 845 processor
Dual 16 MP rear cameras (aperture/angles of F1.9/107° and F1.6/71°) that feature the use of artificial intelligence for better photos
8MP selfie camera
64GB of internal storage expandable with a microSD card
6GB RAM
3300 mAh battery with Quick Charge 3.0 and wireless charging
Hi-Fi Quad DAC for rich sound when used with high-end headphones.
DTS:X for virtual 7.1 surround sound
Android 8.0 Oreo
Other Project Fi Supported Devices
The significance of the new offerings is that Project Fi only supports a handful of devices for bring your own device, so this gives potential subscribers a few more devices to choose from.  Supported devices must either be currently sold by Project Fi, or have been sold by the company in the past.  Other currently available devices include the Pixel 2 which starts at $649 and the Pixel 2 XL which starts at $849.  Through June 3rd, those who purchase a Pixel 2XL will receive $100 in service credits.
The Moto X4 is also available for $249.  Legacy supported bring your own phone models include the original Pixel and Pixel XL devices, the Nexus 6P and the Nexus 5X.
Project Fi Plans And Pricing
Project Fi phone plans start at $20/month for unlimited talk and unlimited domestic and international texting. Data is available as a by the GB add-on.  Single line customers pay $10/GB for up to 6GB of data that can be used either domestically or internationally.  The data can be used in over 170 countries at no extra charge.  Google caps Project Fi's monthly data charges at $60, so if you go over 6GB of high speed data usage in a month, you will still only pay $60.
Project Fi allows for a maximum of 15GB of high speed data to be consumed on a single line plan in a billing cycle, after that data speeds get reduced to 256 Kbps.
For multiple lines, Google charges $15 for each additional line added to an account. So 2 lines that only have unlimited talk and text would be priced at $35/month. Data charges on a multi-line account are also priced at $10/GB, although the pricing cap works a little bit different compared to a single line account.
Those who need multiple lines will pay a maximum of $100 for 10GB of shared data on 2 lines, $120 for 12GB of data shared between 3 lines, $140 for 14GB of data shared between 4 lines, $160 for 16GB shared between 5 lines and $180 for 18GB shared between 6 lines. Any individual line that uses more than 15GB of data in a month will have their speeds slowed for the remainder of the billing cycle without any additional charges applied.
Whether you have a single line or group plan, Google will refund you for any unused data that you have in your account at the end of your billing cycle.
Project Fi is a multi-carrier MVNO that operates on the T-Mobile, Sprint and US Cellular networks.
---
---