---
Today Project Fi added the ability for its subscribers to add children under 13 to their family plan using a Google Account managed by Family Link.  Family Link allows parents to manage their children's screen on time and usage.
Keep An Eye On Your Child's Phone Usage With Project Fi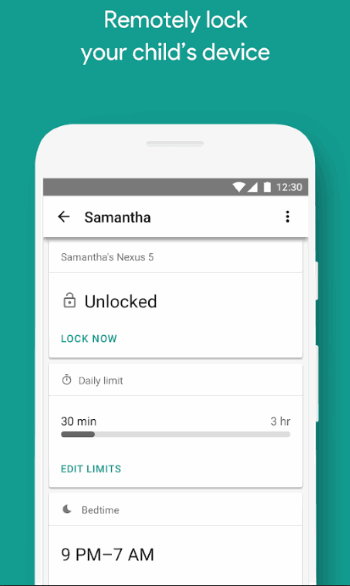 With the new feature addition, parents will be able to set data alerts to keep track of their child's data usage.  With the Family Link app, you can remotely lock your child's phone, and manage what apps are on the phone.  In fact, whenever your child tries to download an app from the play store, you'll receive a notification that will allow you to either block the app download or approve it.  Even when apps have been downloaded, you can still remotely hide them from the child.  Family Link also allows you to set a device bed time.
Although Family Link has been around for about a year, Google has not spent a lot of time advertising it.  It does however seem to be the main focus of today's Google Project Fi press release.
About Project Fi Plans And Pricing
A basic Project Fi phone plan starts at $20/month for unlimited domestic talk, and unlimited domestic and international texting.  Global data is available priced at $10/GB with a maximum charge of $60/month for 6GB of data. There are no additional charges for consuming more than 6GB of data in a month, however, if a subscriber goes over 15GB of data in a month their speeds will be reduced to 256 kbps.
For multiple lines, Google charges $15/month for each additional line added to an account.  Talk and text is shared between lines and is charged at the same $20/month per account rate that single line customers pay.  So 2 lines with 1GB of shared data would cost $45/month ($20 for unlimited talk and text, $15 for line 2, $10 for 1GB of data).  The price cap for data does however differ compared to what a single line customer would pay.  For 2 lines, the maximum data charge is $100 for 10GB of shared data.  Each line is still able to consume up to 15GB of high speed data in a month before data speeds for that line get slowed to 256 Kbps.  For 3 line customers the price cap is $120 for 12GB of data, for 4 lines it's $140 for 14GB of data, 5 lines is $160 for 16GB of data and 6 lines is $180 for 18GB of shared data.
Whether you have a single line or a family plan, Google does refund subscribers for any unused data that they have in their account at the end of a billing cycle.
Project Fi a a multi-carrier MVNO that operates on the T-Mobile, Sprint and US Cellular networks.
---
---