Google Fi Officially Announces Support For iPhones And Other Devices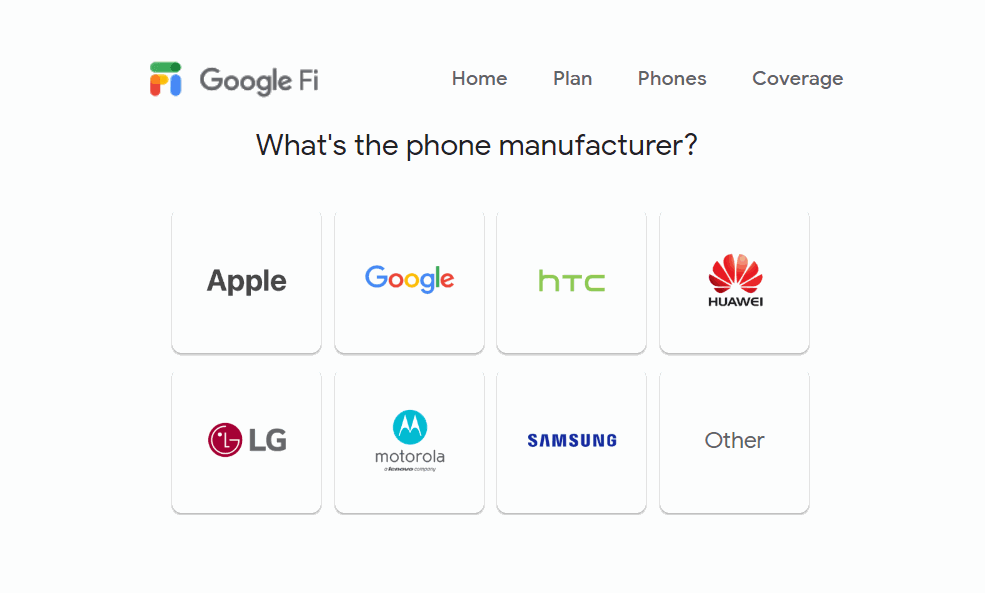 Google Fi has officially announced support for iPhones and other devices including those manufactured by HTC, LG, Samsung and more.  When I checked out iPhone compatibility it came back as being available but in beta testing.  Meanwhile, I also checked out the compatibility of my newly purchased Samsung Galaxy S8 Active.  Google told me "this phone is likely compatible with Fi,"  however, it has not been fully tested but most features should work.  Google also advised me to be sure that the device is unlocked before making the switch.
Although Google has opened up its Fi platform to other devices, it has not been done without compromise.  Phones designed specifically for Fi will be able to take advantage of all of the provider's service features.  Those that were not will face a few issues.
Phones Not Designed For Google Fi Will Have Some Limitations On The Network
Google has laid out the issues a customer may face if their phone was not designed specifically for Fi.  Phones specifically designed for Fi have the ability to automatically transition between the best available networks for coverage.  Made for Fi phones can automatically transition between US Cellular, Sprint, T-Mobile and WiFi networks to provide service to subscribers.  Phones not made specifically for Fi  won't be able to do that.
Google explains that phones not made specifically for Fi will not have access to "even more security and network reliability."  Google describes "even more security and network reliability" as being able to:
Stay on the best connection by transitioning among multiple networks
Automatically connect to secure, high-quality public Wi-Fi networks
Switch faster from Wi-Fi to data when Wi-Fi is poor
Protect sensitive information through a Fi VPN
Make Wi-Fi calls
Made for Fi phones of course have access to all of those features.
iPhone Users May Face Extra Limitations
If you are an iPhone owner you'll also face a few additional limitations.  iPhone owners won't have visual voicemail quite like they are used to.  The iOS visual voicemail app will not work, however Google Fi offers voicemail to text message transcriptions as an alternative.  Another issue faced is that they'll need to update their APN settings in order to be able to send MMS and text messages to non-iPhone users.  Google warns that customers may have to do this each time there is an iOS update.  Fi will walk you through how to update your settings as needed.
Service Features Available To Phones Not Designed For Google Fi
The rest of the on network experience should be the same for phones that were not designed for Fi as it is for phones that natively support the service.  Fi  service features include:
Unlimited calling and text messaging
4G LTE data
Mobile hotspot
Free text and data roaming in over 170 countries
Pricing
Google Fi phone plans start at $20 per month for unlimited talk and text.  Data is billed at a rate of $10/GB and subscribers only pay for what they use.  So if a subscriber only used 500MB one month they'd pay $5 for the data.  If they used 1.5GB the next month they'd pay $15.  Data costs for a single line are capped at a maximum of $60 for 6GB.  If a user goes over 6GB of data in a month they won't pay any additional charges and they'll have LTE data speeds until 15GB of data has been consumed.  At that point speeds will slow down to 2G data, however a subscriber can opt to add more high speed data priced at $10 per GB.  Taxes and fees cost extra.
Customers can add additional lines to their account at a cost of $15 per line.  Talk, text and data are shared between each line.  Google caps the amount of data you have to pay for depending on how many lines you have.  For instance, as just described a single line only ever has to pay $60 for 6GB of data.  Those with two lines have data charges capped at $100 for 10GB , three lines are capped at $120 for 12GB, four lines $140 for 14GB, five lines $160 for 16GB and six lines for $180 for 18GB.
Today Only Deal For BYOD Customers
To attract new customers who have their own device to port in, Google is running a promotion valid today, 11/28/2018 only.  Customers who bring their own phone to the network will receive $200 in service credits.  In order to get the service credits the line must remain active for at least 30 consecutive days.  Google has an extensive list of phones that you can now bring over to the network that you can view here.
---
---