Sprint in Talks to Acquire FreedomPop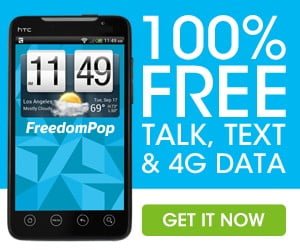 ---
Did you know BestMVNO is available to follow for free in Google News? Follow BestMVNO in your Google News app and keep up to date on wireless.
Follow BestMVNO In Google News
---
---
Sprint Considers Acquiring FreedomPop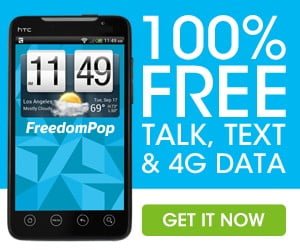 The
rumors
just don't seem to want to go away.  USA Today reports that
Sprint is in serious talks to buy FreedomPop
.  It is estimated that an acquisition would now value
FreedomPop
at between $250-$450 million, which is not bad considering they seemingly still have less than a million subscribers.
Sprint seems to believe a purchase of FreedomPop will boost its revenue growth and lower it's subscriber acquisition costs.  As it currently operates, all Sprint has to do is lease data to FreedomPop to resell to it's customers at a set rate.  With a takeover however, Sprint would then become responsible for paying all of FreedomPop's employees as well as any new employees required to handle customer support.  They'd also take on FreedomPop's customer acquisition costs which are extremely low, but would still be another cost to Sprint.  Sprint seems to have concluded though that these tradeoffs are what's best for it's bottom line.  Perhaps they are.  However, Sprint may also be able to boost it's bottom line by trimming some of it's redundant services.  For instance why does it need to run two independent prepaid providers in Boost and Virgin mobile as well as have it's own prepaid service?  Boost and Virgin mobile offer essentially the same phones and the exact same coverage.  It would seem that a little consolidation here could perhaps go a long way in saving some money. I'm personally not sure how I feel about a Sprint take over.  I'd be afraid they'd change what is seemingly a great service.  Perhaps those that have migrated over to Virgin Mobile's customized plans from the now defunct Zact Mobile can comment on how they like their new service.  Is it more expensive and thus less of a value to you?
[glossary_exclude]
[/glossary_exclude]
---
Be sure to follow BestMVNO on Twitter for additional wireless coverage, deals, insights, and even debates!
Follow @BestMVNO Twitter
---
---