Nebula Wireless Aims To Pair Premium Services With Affordable Pricing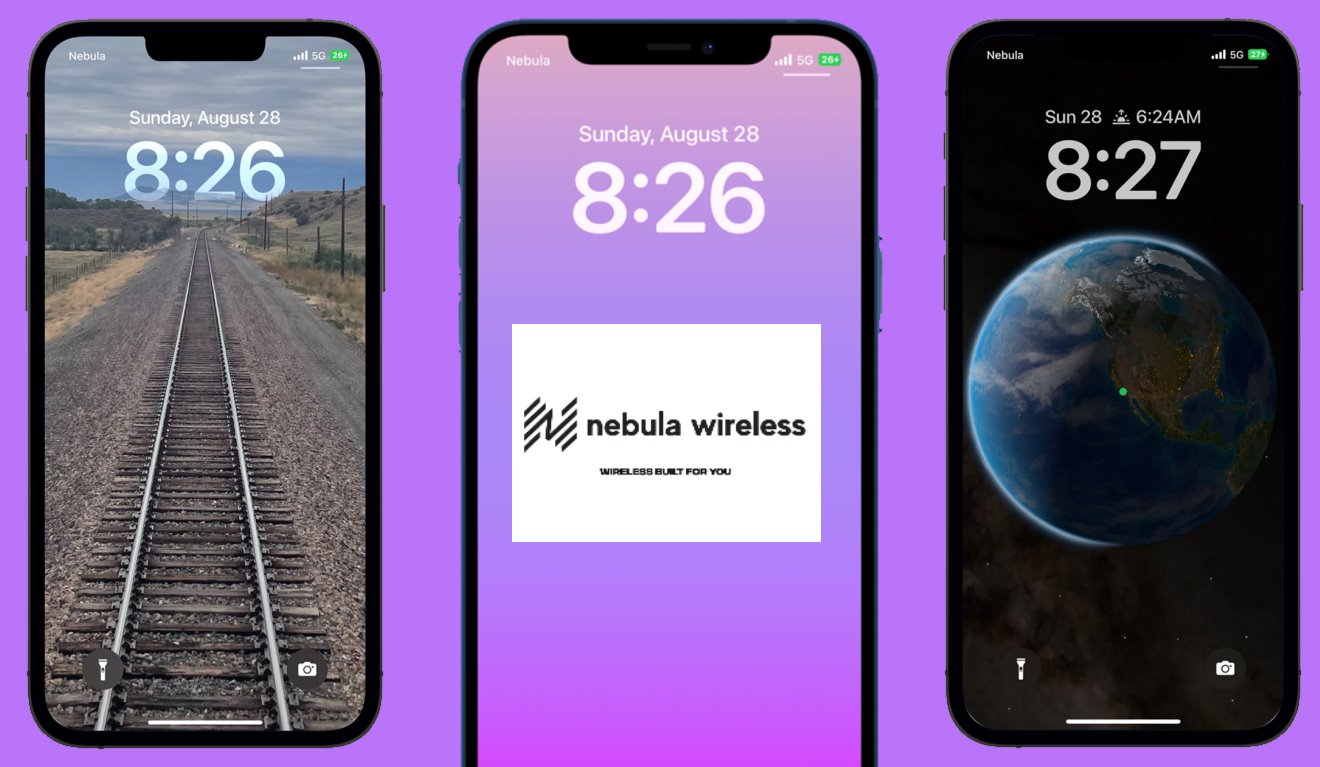 Nebula Wireless is set to formally launch by early January 2023 with plans starting at $20/month. Due to contractual agreements, the upcoming MVNO cannot publicly name which wireless provider(s) it will use to power its network. However, the Nebula Wireless website says that it will operate on the largest mid-band/low-band network in the country. And in a 5G world, that would mean T-Mobile.
UPDATE: 08/15/2023 - Nebula Wireless has been acquired and subsequently closed.
Nebula Wireless was founded by Nathan Aymer (CEO). Aymer and business partner Chance Johnson (COO) have been developing the brand for nearly two years. They launched an Indiegogo crowdfunding campaign to help get their idea off the ground. The campaign goal was set at $5,000 and funding has far exceeded expectations with $17,677 raised thus far. Those interested in investing through the platform can still do so, although time is quickly running out.
What Makes Nebula Wireless Different?
On its Indiegogo crowdfunding campaign page, the goals (and differentiators) for Nebula Wireless are stated as:
1 in 4 Households do not have access to the internet. We plan to target those areas with great deals and excellent coverage at an affordable price
Major Carriers are just confusing as f***! We aim to create a seamless experience for the subscriber.
Pack Value into your service. We see many carriers just give you basic service without any extras and STILL charge a high rate. We want to give the consumer the option of many different streaming services or even AAA for free! Via Perk+
Nebula's Perk+ program will allow its subscribers to get a free perk paid for by the company. Depending on the plan they are subscribed to, customers will be able to choose a single perk to add to their plans from options such as Apple TV+, Paramount+, Discovery+, or a basic AAA membership among other options. Some perks, such as a Spotify, Hulu, & Showtime bundle will be available to students only while others will be open to all subscribers.
The Perk+ program will work the same as US Mobile's program. Nebula Wireless will reimburse you for your subscription/membership when you submit to them proof of purchase/receipt of the subscription/membership.
Additionally, the MVNO plans to further stand out from competitors by offering unique features such as:
Bill Freeze - customers can have their rates locked in for life
ASTRO Ai - an A.I. platform that will be used to recommend a cheaper Nebula plan to consumers that aren't using their current Nebula plan at its full capacity
Transparency Reports - Nebula will provide its subscribers access to reports on the financial health of the company which will include line-adds and subscriber churn percentages. The reports will also detail future plans for the company
100% USA Based Customer Service
Disaster Relief Efforts - Nebula pledges to support the community where it is needed by donating supplies and money to organizations that can help. If any of its subscribers are in need, they will be there for them with food, supplies, and more.
Nebula Wireless Plans & Prices
Nebula Wireless is launching with five phone plans, and three will be eligible for Perk+. Here are the available plans:
$20/month - 2GB
$25/month - 5GB
$35/month - 10GB, Perk+
$55/month - 30GB, Perk+
$60/month - 50GB, Perk+
All plans include unlimited talk, text, and data with the specified amounts of data available at up to 5G data speeds before throttling to 2G data speeds. Each plan also allows for mobile hotspot usage up to the plan's full allotment of data. Calls and texts from the USA to Canada and Mexico are also included at no additional charge. Taxes and fees are extra.
Upon launch, Nebula Wireless intends to offer a free 7-day trial via eSIM. The free trial offer will be on the $20 plan.
For additional information or potential investment opportunities, Nebula Wireless can be reached at [email protected].
---
---