Latest Study Shows Verizon To Be The Fastest Network, Sprint The Slowest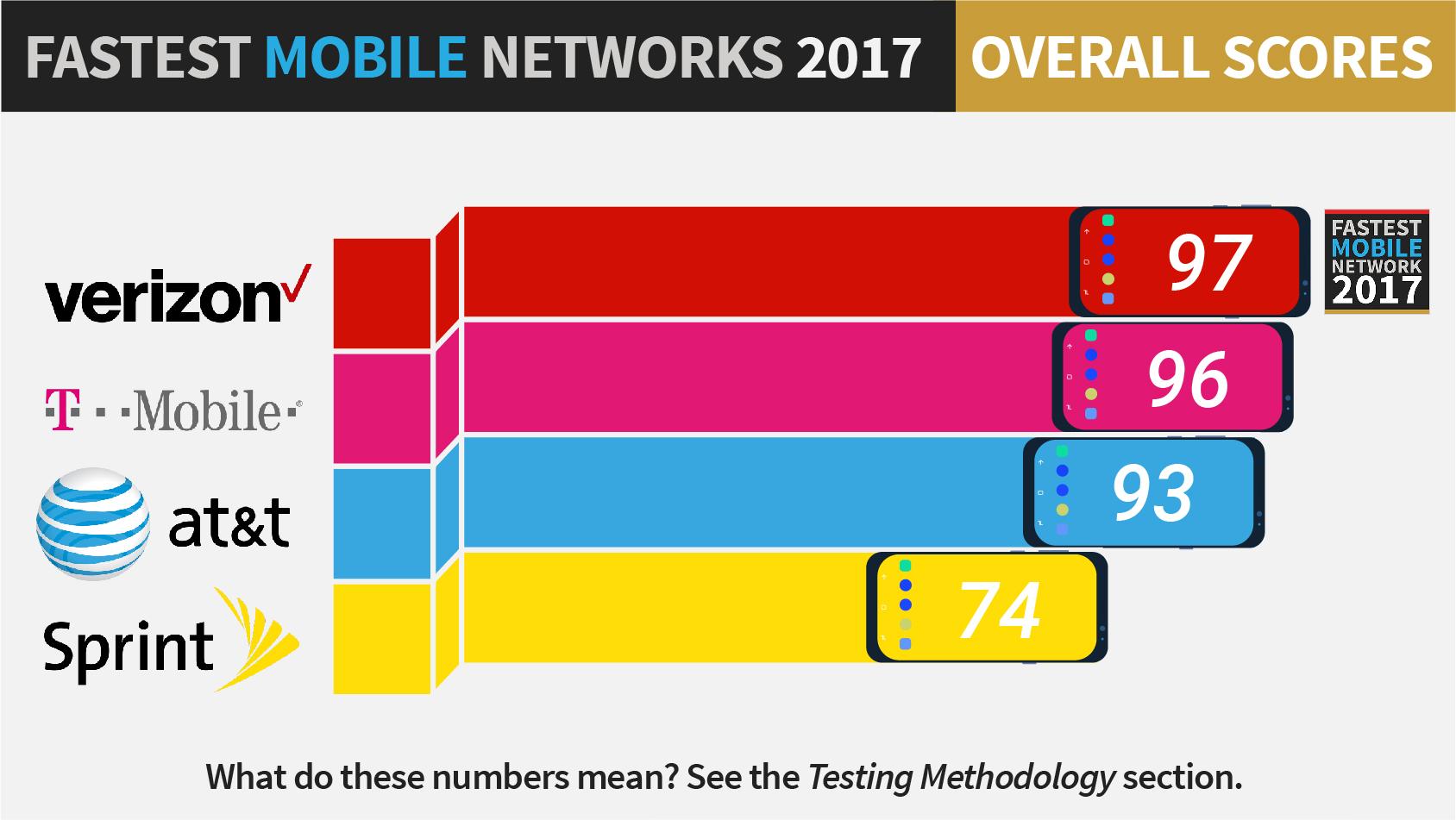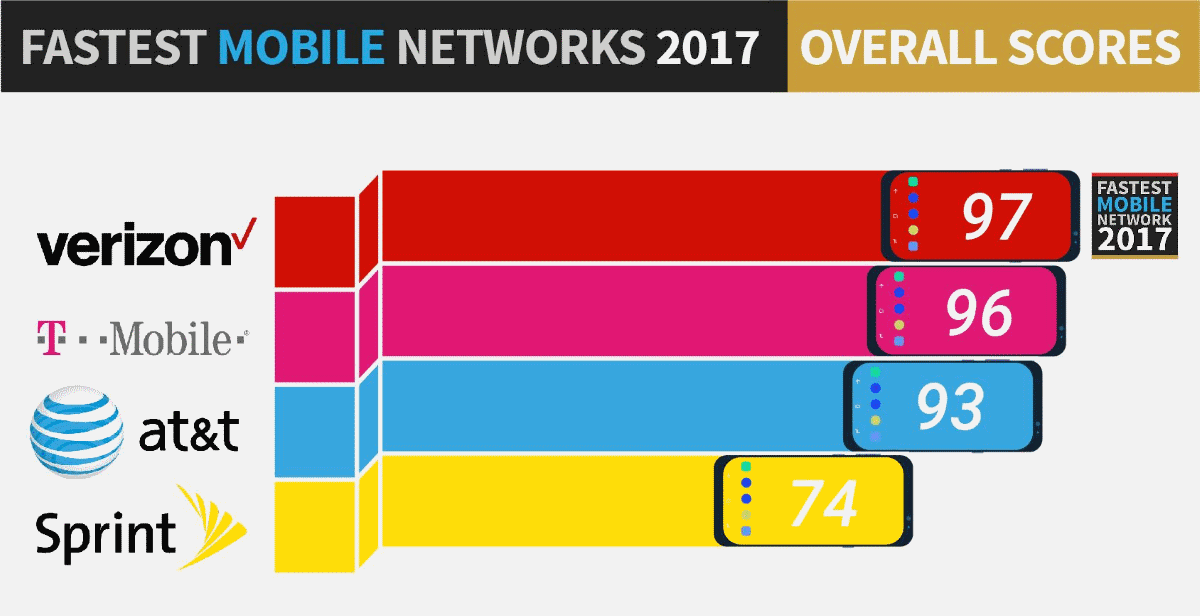 PCMag has just completed its 8th annual study which set out to determine which is the fastest mobile network in the USA.  They tested the network data speeds of AT&T, Sprint, T-Mobile and Verizon within and between 30 US cities armed with a Samsung Galaxy S8 and a customized version of Ookla's Speedtest.net software.  Over 124,000 data points were collected analyzing download and upload speeds as well as network latency and reliability.  The data points were then used to calculate a Speed Score which determined the fastest networks.
The results of the tests showed Verizon to once again be the fastest network earning an overall Speed Score of 97.  T-Mobile finished in 2nd place with a score of 96, while AT&T earned a 93, and Sprint lagged far behind with a final score of 74.
Although Verizon earned the highest mark for fastest mobile network overall, AT&T averaged the fasted download speed in the tested markets.
PCMag acknowledged that network performance varied based on location.  No carrier offered the best performance in every city it was tested in, for instance AT&T tested poorly in Atlanta but led the way in Austin.  A full breakdown of each cities performance can be found here.
What's also interesting about this study is that it has shown that average download speeds have steadily grown almost every year on each network since the first study was conducted in 2010.  However there have been occasional hiccups and slowdowns along the way. Network technologies also seem to improve regularly as the study showed maximum download speeds appear to nearly double on each network every 2 years.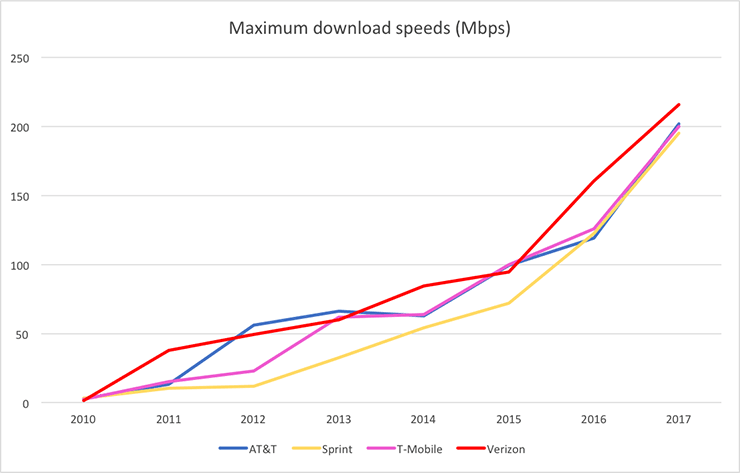 Despite all these improvements to network technologies, the USA still lags behind the rest of the developed world when it comes to wireless network speeds.  In fact a recent study has shown that the USA does not even rank in the top 25 for fastest worldwide wireless networks. The country ranks at number 28, with an average connection speed of 10.7 Mbps.   The U.K. ranks number 1 with average speeds of 26 Mbps.
We still have a long way to go.
---
---