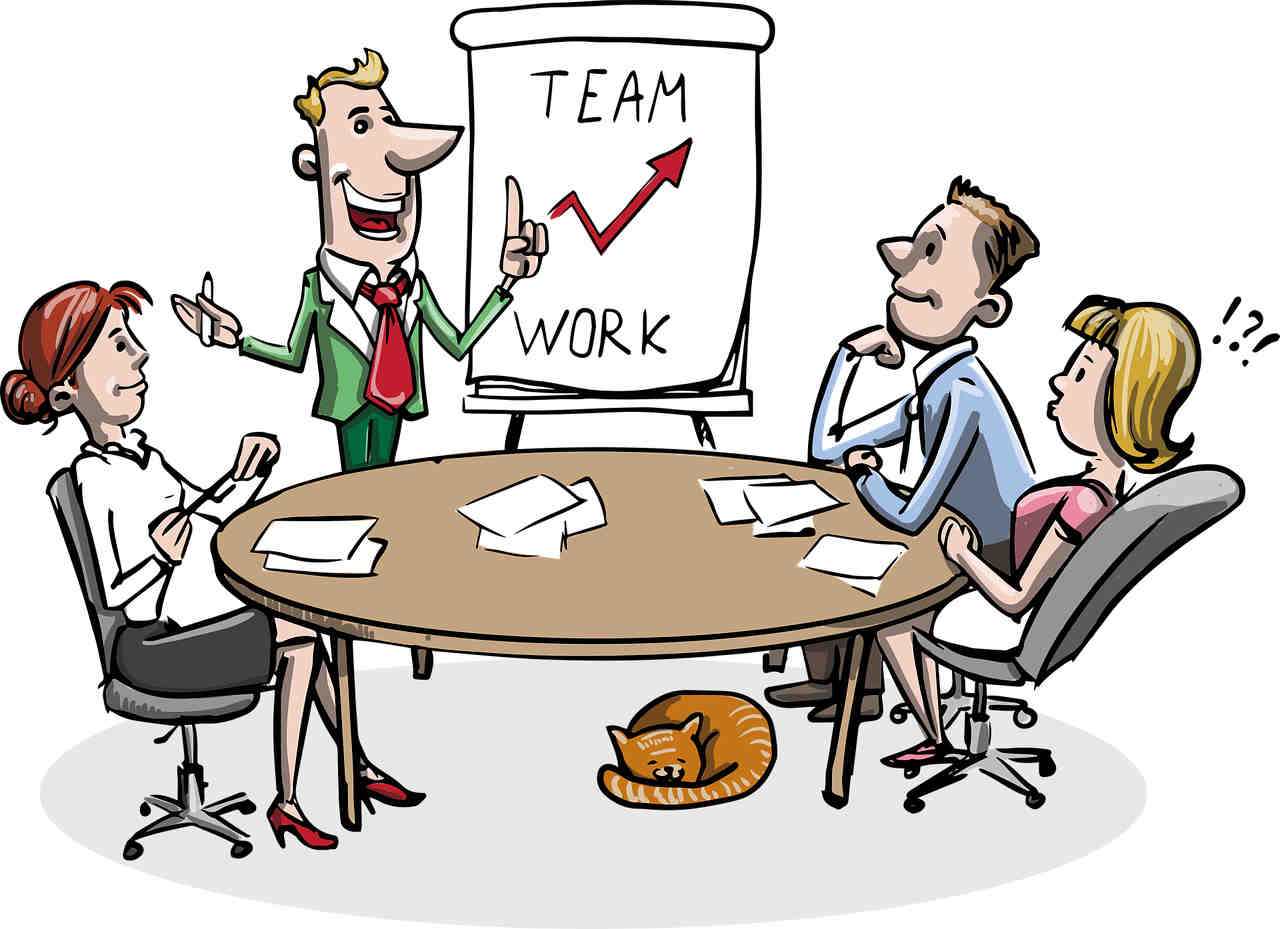 ---
Did you know BestMVNO is available to follow for free in Google News? Follow BestMVNO in your Google News app and keep up to date on wireless.
Follow BestMVNO In Google News
---
I'd like to start off this week's article about training with a statement that I made many, many years ago, "the best plans that come out of headquarters, backed by thousand of dollars of marketing and supported by even more money for  advertising, will fail if the employees on the front line are not properly trained (and incentivized) on your product's features and benefits so they can properly communicate these to prospective customers."  
The training of retail store employees has changed dramatically over the past few years, some of it necessitated by the pandemic but a lot it is driven by technology.  Let's step back a moment and talk about what retail sales training entails.  
"Retail sales training is the process used to train your store associates in how to engage a stranger and how to build rapport and trust, how to show a product and demonstrate its features and (more importantly) its benefits, how to contrast and compare products, how to overcome objections to sell value over price, and how to close each and every sale.
There are a lot of sales training programs out there for all types of products; from cars to insurance, from luxury aircraft to timeshares, and from real estate to software. 
But retail sales training is different.
Where the above products have sales cycles that take days or weeks or even months or years, retail shopping in a store takes only about 20 minutes. It is a short transaction that usually involves only one visit and one decision maker."  (www.retaildoc.com/retail-101/retail-sales-training#Introduction_What_Is_Retail_Sales_Training)
Bob Phibbs, the "Retail Doctor," spells out in his excellent article the reason retail sales training is necessary.
"that's because, left untrained, employees will do little more than point to where something is located, read off the box what the features are to the shopper, and stand behind the counter waiting like a warehouse worker for the next request."
Shopping Is Not What It Used to Be
Many of us long for the good old days when we went to a brick-and-mortar retail store with an idea of what we wanted.  We expected the sales associate to be friendly, well-versed in the products, and have the ability to fully explain the features and benefits of the choices that were presented to you.  Then, online shopping changed the way we acquired goods and services.  No more waiting for the new month's Consumer Reports magazine, customers now had the internet at their fingertips and could do their own research, put their payment method in, push a button and receive their product in 1-2 days.  Obviously, the pandemic forced many stores to close, online shopping exploded exponentially and many stores are still shuttered.
So, for those who still want the touch-and-feel experience of retail shopping, how do retailers meet the needs of demanding customers through training?
Solving For the New Generation of Retail Sales Associates
A couple of years ago I wrote about how we conducted training in the morning before the store opened and after hours when the store was closed.  This usually entailed a trip to Dunkin Donuts of the local pizza shop, two or three company representatives, and addressing tired sales associates that were forced to come in early or stay late, usually with no extra compensation.  
And not to insult or disparage a new generation of retail workers, studies have shown that attention spans and retention of information are not at the levels they used to be.  
So, what's the answer?  I spoke with Adam Wolf, President of the National Wireless Independent Dealer Association (NWIDA) whose members are made up of retailers, MVNOs, and carriers.  Adam told me,  
"Training is imperative at every level of operations – especially the "front line" workers. Being able to provide that training in a way that's familiar to the staff, doesn't take up all their time at once, and is available 24x7 is critical. I can't tell you how many customers I've seen leave stores because of understaffing or under-trained employees. It's mission-critical to the success of your business – and we urge all our members to have trained multiple times a year."
The New Method of Retail Sales Training
 Mark Landiak, President of Corporate Dynamics, Inc (CDI) ([email protected]) adds: "Training has definitely changed from mostly face to face to mostly on-line training and is mostly ineffective without structured follow through." This starts, Mark says, with the Store Manager, who most of the time is a recently promoted sales associate with little to no experience in training and coaching employees!
CDI starts with the District and Store Manager and then pushes it down to the frontline. "We begin with an assessment of each company's issues and objectives and look at the current process for helping improve performance.  This includes training and combines both web-based and new, "Micro Strategies & Training video modules" (short 2-4 minute topic specific, "how to" videos").  Landiak recommends that every organization evaluate their processes and training from onboarding right up through District Manager follow through and involvement.  "If we don't get the onboarding process and training right at the start, it leads to excessive turnover."
Well said, and after running his company for over thirty years, Mark knows better than anyone how important it is to adapt to a changing training landscape.
I was also fortunate enough to come across another company, Upduo (www.upduo.com) that says,
"the most important thing an organization can do is to come together and help each other grow and connect.  We prioritize continuous learning because we know that when we feel engaged in what we're doing, we create our best work."
Upduo is the peer-to-peer learning platform for data-driven teams. With Upduo, employees learn through short 1:1 video sessions proven to improve business metrics and team culture.  With Upduo, teams can connect to share ideas, ask questions, learn skills and give and receive kudos all in a short 5 minute session. 
Upduo's algorithms match the right partners to practice the right skills at the right time through short sessions designed using science-based learning best practices. Upduo is proven to improve the way individuals learn and retain topics so everyone gets the benefits of 1:1 learning at scale.
Wei Sun, CEO of Upduo, told me that,
"clients using Upduo start by focusing on a specific business metric. Upduo consistently improves the metrics it targets like upsells or employee retention. The result is trackable individual business growth. Our use cases continue to expand and prove out Upduo's effectiveness across company alignment, sales results, and improving company culture."
Let's Get Our Training Hats On!
It's obvious that as customer behavior has changed, so is the way that companies must train their employees to learn, adapt, and thrive in this new environment.  Going back to Mr. Phibbs' article, frontline retail employees need to be proactive when a customer enters the store, not a clerk simply looking to write an order.
If you'd like more information on these, or other companies, Atrium Unlimited Consulting would be happy to make an introduction. www.AtriumUnlimited.com 
Also, I am very pleased to make two personal announcements that our company is very proud of.  First, I was named an Ambassador for the United States by MVNO Nation (www.mvnonation.com) based in the United Kingdom and whom I had the pleasure of writing about in this space.
Second, Corporate Vision named Atrium Unlimited as the Wireless Consulting Experts of the Year 2022 – North America.  We wouldn't have won this without the support and guidance from people like you.  Thank You to everyone we've worked with!
Until next time, Good Selling and GOOD TRAINING!
Jon
---

Jon Horovitz
has been in the wireless industry as a senior executive for 32+ years. He headed up sales and operations in leadership roles for McCaw Communications, AT&T Wireless, Nextel, Boost Mobile, and Sprint. He has owned an MVNO as well as assisted in the start-up of many others. In 2022, Jon was named United States Ambassador to MVNO Nation (based in London and supporting 6000+ MVNOS). His consulting company,
Atrium Unlimited, LLC
, advises carriers, MVNOs, investment bankers, and venture capitalists interested in joining the wireless space. Jon would love to hear from you about any consultative needs you may have.
---
---