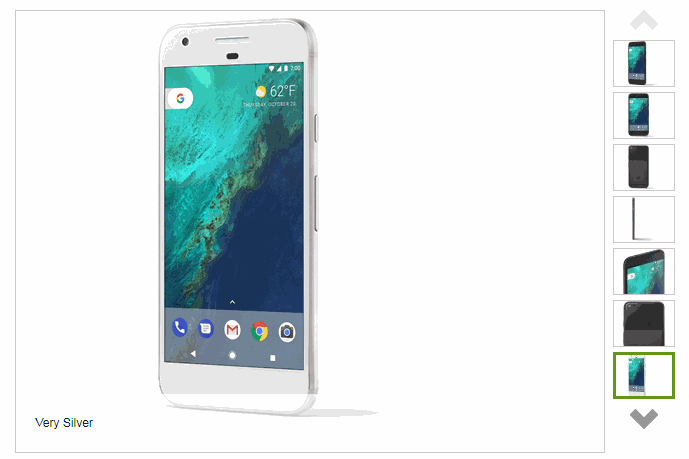 ---
Did you know BestMVNO is available to follow for free in Google News? Follow BestMVNO in your Google News app and keep up to date on wireless.
Follow BestMVNO In Google News
---
With the Google Pixel 2 phones likely to launch next week, deals will likely start to pop up for the original devices.  While not quite a deal, it was noted the other day that Google is hoping to sell more Pixels in anticipation of the launch through its phone trade in program, that will offer customers up to $388 for their old device.
Today only and while supplies last, WOOT! is currently selling the original Pixel, albeit refurbished, for as little as $349.99.  Both the Pixel and Pixel XL are available as Verizon GSM unlocked devices.  As of this writing, certain variants have already sold out, such as those in select colors.
The unlocked Verizon GSM variant is capable of working with every Verizon, AT&T and T-Mobile MVNO in the USA that supports bring your own device.
Don't Miss Out On More Deals Like This!
Get the next deal delivered to your inbox as soon as it's announced!
Sprint MVNO's are not supported.
Both the Pixel and Pixel XL devices are of flagship quality and feature the following:
5" 1080p display (Pixel) or 5.5' 1440p display (Pixel XL)
2770 mAh battery (Pixel) or 3450 mAh (Pixel XL)
Qualcomm® Snapdragon™ 821 2.15Ghz + 1.6Ghz, 64Bit Quad-Core processor with an Adreno™ 530 GPU
Available with either 32 GB or 128 GB of internal storage
4 GB RAM
12.3 MP main camera with an aperture of f/2.0 and pixel size of 1.55 um for excellent low light performance
8 MP selfie camera with a pixel size of 1.4 µm and an aperture of f/2.4
Guaranteed OS updates through 2019 and security updates through 2020
Support for the following LTE bands
FDD LTE: B 1/2/3/4/5/7/8/12/13/17/20/25/26/28/29/30
TDD LTE: B 41
LTE 2xCA: B2+B2, B2+B4, B2+B5, B2+B12, B2+B13, B2+B17, B2+B29, B2+B30, B4+B4, B4+B5, B4+B7, B4+B12, B4+B13, B4+B17, B4+B29, B4+B30, B5+B30, B7+B7, B12+B30, B25+B25, B29+B30, B41+B41
LTE 3xCA: B2+B2+B12, B2+B2+B13, B2+B4+B4, B2+B4+B5, B2+B4+B12, B2+B4+B13, B2+B4+B29, B2+B5+B30, B2+B12+B30, B2+B29+B30, B4+B4+B12, B4+B4+B13, B4+B5+B30, B4+ B7+ B12, B4+B12+B30, B4+B29+B30, B41+B41+B41
---
---