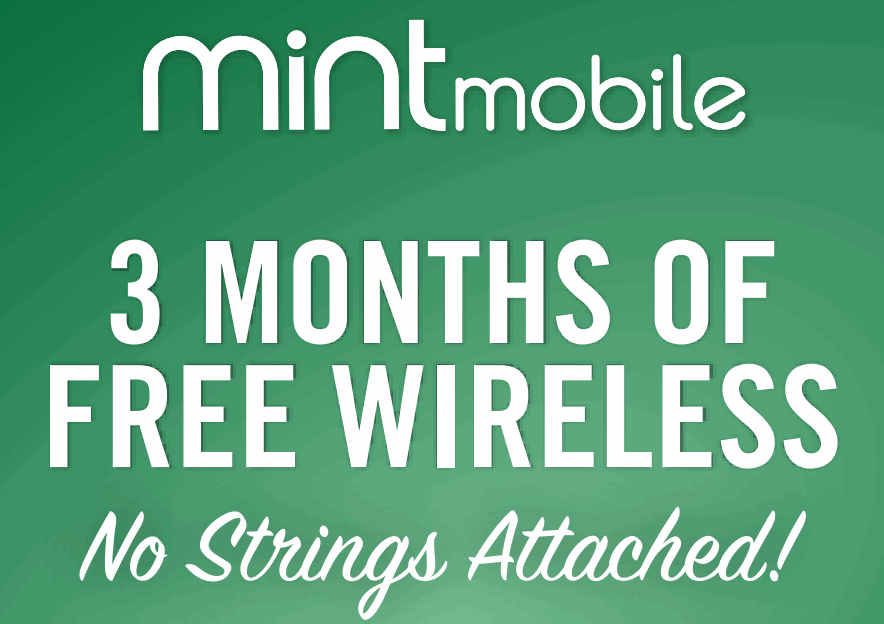 ---
BH Photo is currently running a deal involving unlocked phones and a Mint Mobile phone plan.  Many unlocked phones purchased through BH Photo will come with a free 3 month trial of Mint Mobile.  The trial plan will include unlimited talk, text, and data with the first 8GB of data each month at 4G LTE data speeds.  Mint Mobile normally sells that 3-month trial plan to new customers for $60. The offer is scheduled to be available until 4/30/19.
Besides the free Mint Mobile trial plan, some unlocked phones also come with additional bonus items.  Let's take a look at some of the offers that are currently available.
Unlocked Phone Deals From BH Photo
One deal is for the Moto X4.  It's on sale for $149.99 which is just a little above the lowest price I've ever seen for the phone.  However, if you factor in that it comes with a 3-month phone plan valued at $60, it's like you are getting the phone for $89.99. The Moto X4 does not include any other extra bonus offers.
One phone that does come with extra bonus offers is the Moto E5 Play.  It is available for $129.99 and the extras, including the Mint Mobile phone plan, are valued at $99.99.  With the purchase of the phone, you'll also get a TPU case and a tempered glass screen protector.
Another phone that comes with bonus items is the 128GB Samsung Galaxy S10e.  It is available for $749.99 and comes with $159 in additional free items which include your choice of either a black or white Samsung Qi wireless charger duo, and of course the phone plan. The charger is valued at $99.99.
BH Photo currently has over 100 phones available for purchase with special offers included like the ones just described.  That's way too many to list here but you can check them out with the button down below.
It appears that Mint Mobile is trying to expand its distribution footprint. This is the first time that I'm aware of the MVNO offering a plan and promotion through BH Photo.  Mint Mobile SIMs and plans are also available through Best Buy and Amazon.
Mint Mobile operates on the T-Mobile network.
---
---