Cricket Wireless Now Includes Unlimited Calling and Texting to Mexico on Select Plans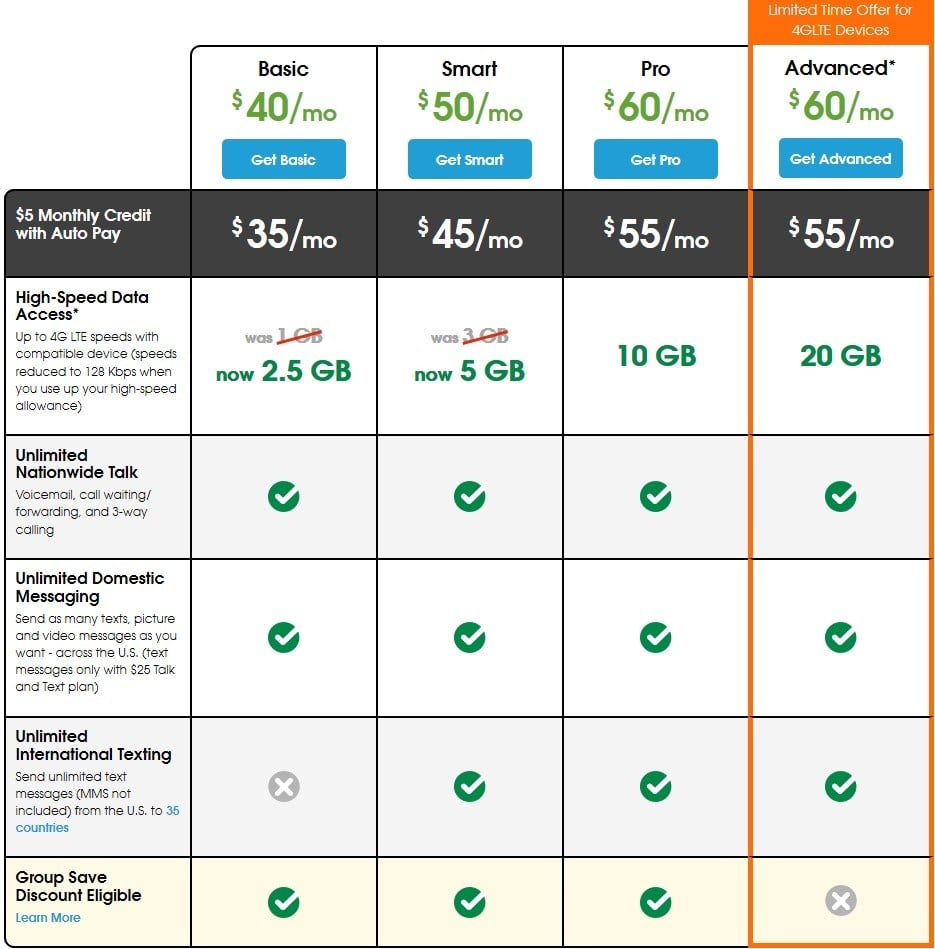 Cricket Wireless today announced that its $50 (Smart) and $60 (Pro and Advanced) plans will now include unlimited calling mobile to mobile and to landlines as well as texting to Mexico.  Current customers do not have to do a thing to take advantage of these new plans, they'll automatically be available to them starting February 11th.  ATT, the network that owns Cricket, has expanded its global footprint over the past few months through the purchase of two Mexican mobile providers, Nextel Mexico and Lusacell.  So adding these features to select, and perhaps in the future to all Cricket plans seems like an obvious endeavor.
        Cricket is also offering international roaming in Mexico for an additional $10/month with taxes and fees included.  If you need additional options to call other other countries, Cricket offers what it calls "International Extra" for $15/month which includes unlimited landline calling and text messaging to 35 countries as well as 1000 mobile to mobile minutes in 29 countries.  Customers who are willing to make the switch to Cricket from T-Mobile, MetroPCS, Sprint and Boost Mobile are eligible for 1 month of free service after completing two months on the Smart, Pro and Advanced plans.
       By enabling autopay in your account you can save $5/month off of the cost of the $50 and $60 plans.  The $60 Advanced plan is a limited time promotional offering that includes 20 GB of data as opposed to the 10 GB the $60 Pro plan normally buys you.  However, unlike with the Pro plan, the Advanced plan does not include group save discounts.
      As a reminder, if you plan on making the switch, Cricket throttles its LTE download speeds to 8 Mbps while upload speeds are not throttled.  For most people these speeds should be fast enough. An infographic summary of Cricket's prepaid wireless plans are found below.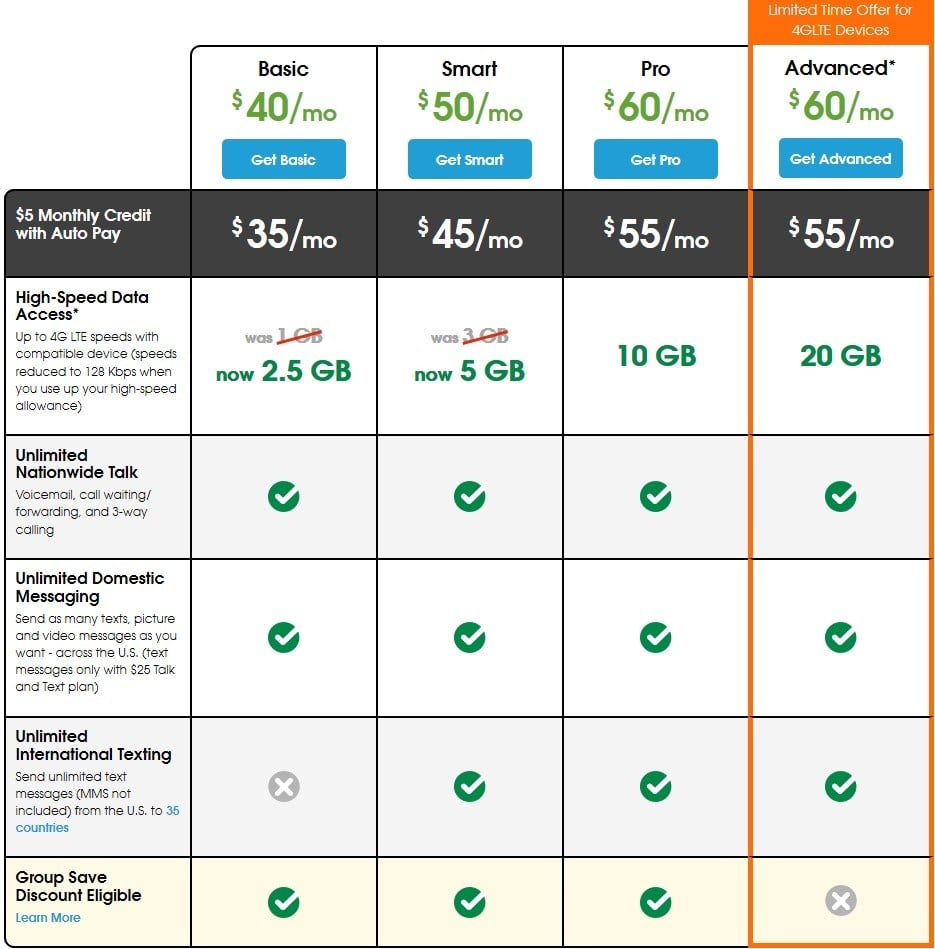 ---
---