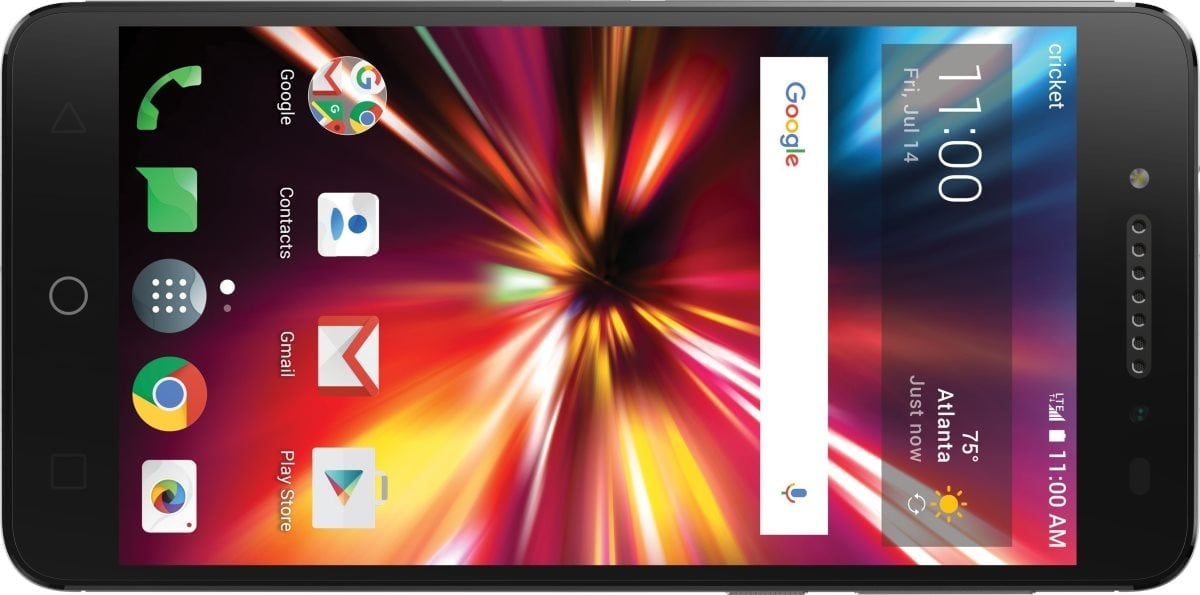 ---
Cricket Wireless announced today that on July 21st it will launch a new Alcatel phone, the PULSEMIX.  The PULSEMIX will be priced at $79.99 with the activation of a smartphone plan and $29.99 with a number port in.
The Alcatel PULSEMIX is a budget smartphone that borrows from Motorola with a modular design.  Owners are of the device are able to alter its appearance and features through the use of what Alcatel calls SNAPBAK's.  Upon announcement, Cricket and Alcatel are touting three different SNAPBAK's.
One SNAPBAK is called LightUp and with it, owners of the device are able to snap on to the back of the device a cover that provides flashing LED lights.  LightUp can be used to alert you of any notifications that you have or just to put on a color show while you are listening to music, or playing a game.
You can see LightUp in action with some other SNAPBAK's highlighted in the video below.
Other advertised SNAPBAK's include sound, and power.  The sound SNAPBAK adds a larger 2.5 watt stereo sound system to the device, while the power SNAPBAK adds an extended battery.
Pricing of each SNAPBAK has not yet been announced.
The Alcatel PULSEMIX features the following specifications:
Alcatel PULSEMIX Specifications
5.2" 720p display
1.5 GHz Mediatek 6738 Quad Core Processor
16 GB internal storage expandable with a microSD card
2 GB RAM
8 MP main camera with a 2 MP selfie camera
USB type c connector
2800 mAh battery
Android 7.0 Nougat
Support for the following LTE bands:
1,2,4,5,7,12
In addition to launching a new phone, Cricket Wireless also continues to offer a $50 bill credit to customers who port in.
Limited Time Offer, 99c Cricket SIM From Amazon
For more on Cricket Wireless including what other deals may be available, see BestMVNO's "Cricket Wireless Explained."
---
---