Consumer Cellular Partners With Lyft To Launch CC GO, Lyft Without An App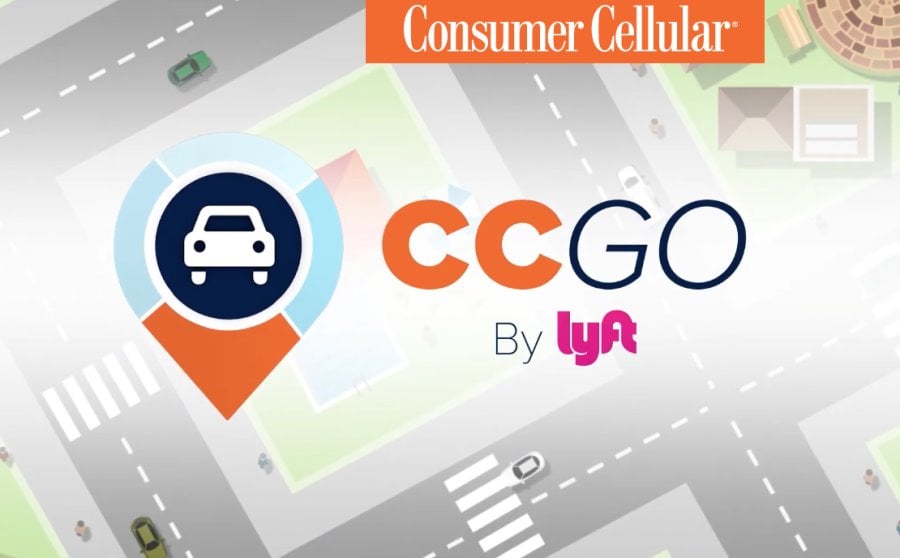 ---
Did you know BestMVNO is available to follow for free in Google News? Follow BestMVNO in your Google News app and keep up to date on wireless.
Follow BestMVNO In Google News
---
---
Consumer Cellular has announced that it has partnered with Lyft to launch a new service, CC GO.  CC GO will allow Consumer Cellular customers to easily call for a ride with any phone including landlines without the need for an app.  Those with a Consumer Cellular GrandPad tablet will also be able to summon a ride by simply tapping a "transportation" icon located on the GrandPad's homepage. The GrandPad is a WiFi and 4G LTE capable tablet with large buttons geared toward seniors.  Consumer Cellular offers a $40/month unlimited data plan for use with the tablet.  The GrandPad comes with a wireless charging cradle and stylus and allows caretakers to monitor and perform administrative duties on the device remotely.  It is on sale until October 26 for $150, $50 off its regular price.  It's available refurbished for $75.
Signup With CC Go And Receive Two Free Lyft Rides
To celebrate the launch of CC GO, Consumer Cellular and Lyft are offering those who signup for the service two free rides.  The rides must be taken within 30 days of signing up.
Signing up with CC GO requires customers to create a CC GO account by dialing 1-888-803-6650.  Customers will have to store a credit card or debit card on file in their account in order to be able to use the service.  The cost of each ride is then automatically billed to the customer's account and charged to the card on file.  Automatic tipping through the service is not yet supported.  Those who would like to tip their driver must do so with cash.
Customers can dial 1-888-803-2246 from any phone to request a ride.
The new ride service was announced a couple of weeks ago in a blog post by Consumer Cellular.  Some early adopters of the new service have already issued complaints.  One early adopter said they had a 5 minute hold time waiting to speak on the phone to a live agent.  Another voiced displeasure because she was not able to schedule an exact time to be picked up. Consumer Cellular has responded to the complaints by telling customers that it is a new service, they are looking at ways to improve it, and they welcome suggestions.
Editor's Take
Consumer Cellular's partnership with Lyft appears to be part of a new trend within the industry.  According to a recent Wave7 Research report, there is a new segmentation battle going on between Uber and Lyft and major wireless carriers.  On September 30th, AT&T began providing discounts to Lyft drivers in 11 markets.  Two available discounts include a $50 one-time bill credit on unlimited plans or 22% off Mobile Share Plus plans.  Monthly credits are also available to Unlimited &More plan subscribers for up to 12 months.  Uber meanwhile says that it is "working with AT&T, Sprint, and Verizon to save you 8-22% on your monthly bill."
Consumer Cellular operates as an MVNO by providing cellular service on the AT&T and T-Mobile networks.  The MVNO marketplace is a very competitive environment and good providers are constantly looking for ways to differentiate themselves from competitors and to generate more revenue.  Consumer Cellular appears to be the first MVNO to establish a ridesharing partnership.  If it gets adopted by enough subscribers, CC GO will help Consumer Cellular with those two aspects of its business.  Consumer Cellular has a customer base of 3.5 million subscribers and offers service primarily geared towards seniors.
---
Be sure to follow BestMVNO on Twitter for additional wireless coverage, deals, insights, and even debates!
Follow @BestMVNO Twitter
---
---