Switch To Boost Mobile And Get An iPhone 6 For Just $49.99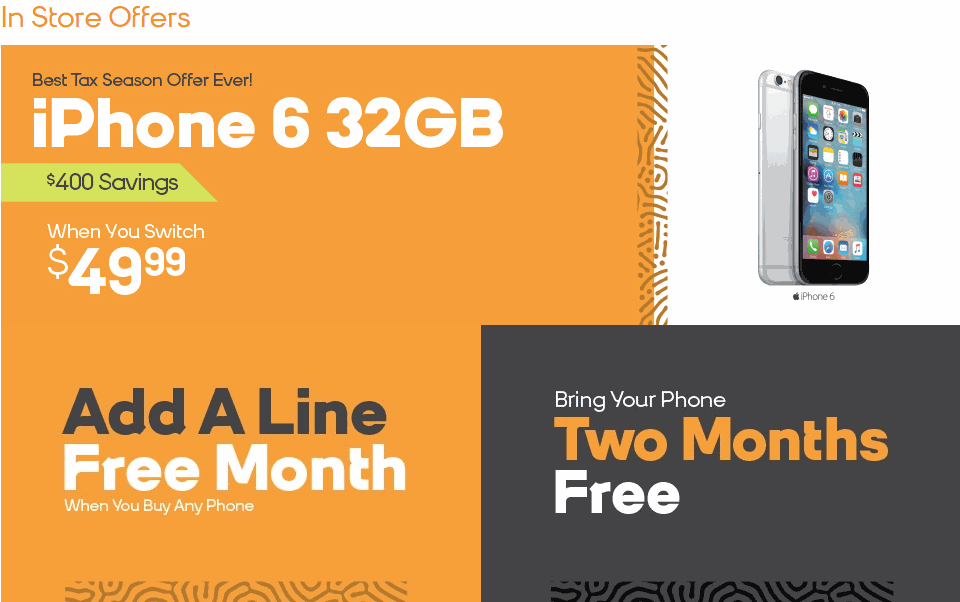 Boost Mobile seems to be making a big push this month for new customers.  The Sprint operated brand has launched several new promotions. One such promotion is aimed at shoppers who crave an iPhone. Those who switch to Boost Mobile can now get an iPhone 6 for just $49.99.
iPhone 6 Offer Terms And Conditions
Like all special offers, this one does have some restrictions.  For starters, it will only be available at a price of $49.99 until 4/16/18 (extended from an original end date of 3/8/18) or while supplies last. (Update - 8/6/18 - for a limited time the iPhone 6 is just $29.99.) Those who want to port in from either Sprint or a Sprint MVNO are not eligible to get the special pricing. The discounted price is limited to one phone per line.  The price does not include sales or any other applicable taxes. Customers will also required to signup for Boost Mobile's $50 Unlimited Gigs or $60 Unlimited Plus plan.
One other thing to note is that Boost Mobile's phone plans typically include 50 minutes of domestic roaming each month.  However, voice roaming is not available on iPhones.
Other Special Offers
Bring Your Own Phone To Boost And Get One Free Month Of Service
Boost Mobile does offer limited support to those who have their own phone that they'd like to bring over to the network.  Only a handful of devices are allowed and you can see the full list of compatible devices here. If you do happen to have a compatible device, through 4/16/18 you can get one month of free service when you port over to Boost Mobile and subscribe to the company's $50 unlimited Gigs plan.  Former Sprint devices are excluded from this offer.  Boost Mobile's website is actually conflicting right now.  They have a big graphic that exclaims if you bring your own phone you'll get two months of free service, however the fine print says it is only one month of free service.  It's possible that the graphic is old, as the two months free promotion was something they starting running last month, but it ended yesterday.
On the other hand, those who'd like to port from MetroPCS may find Boost Mobile's "Switch Off MetroPCS" promotion to be of better value. Those who make the switch from MetroPCS can still get 2 months of service for free.
Add A Line Get Your First Month Free
Boost Mobile has had an ongoing promotion where those who add a new line of service to a new or existing primary line on the $50 plan can get their first month free of service for free.  This promotion is scheduled to last until 4/16/18.
---
---