Boost Mobile Offering 6 GB Of Data For $35 Only At Walmart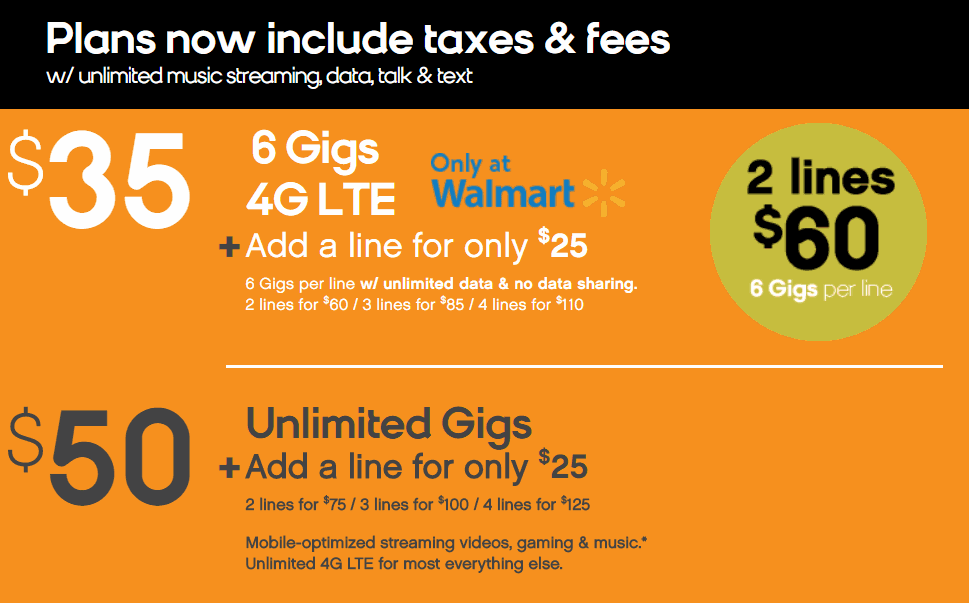 Boost Mobile is currently offering double the data on its $35 plan for those that signup for it through Walmart.  The plan normally comes with 3 GB of high speed data, but as long as you shop at Walmart you'll get 6 GB of 4G LTE data with it.
Those who need two lines of service can get the plan for $60.  A total of 3 additional lines can be added to an account at a cost of $25 per line.  Taxes and fees are included in the price.
Besides offering 6 GB of data per line, the plan also includes unlimited talk and text as well as mobile hotspot.  Unlimited music streaming that does not count against your high speed data cap from the following providers is also included; Spotify, Pandora, iHeartRadio, Slacker, Napster, and 8Tracks.  Domestic voice roaming is available with an allotment of 50 minutes included.
In addition to the single line plan, Boost Mobile's unlimited data plan is also being offered at a slight discount to couples.  Those who need 2 lines of service can get Boost Mobile's unlimited data plan for a total of $75.  Through Boost Mobile directly this would normally cost you $80/month.
Analysis
Walmart has become a hotspot for prepaid wireless.  The big box store frequently carries exclusive phones and plans.
The 6 GB of data for $35 is one of the best deals around for those that require a service provider that operates on the Sprint network.  The only major pitfall with Boost Mobile compared to other Sprint MVNO's and prepaid providers is that the company offers limited support for those that want to bring their own device to the network.
If you're happy with that potential pitfall, head on over to Walmart to check out one of the best deals around in wireless for service on the Sprint network.
---
---