Boost Mobile Launches Several New Phones Including Samsung Galaxy A11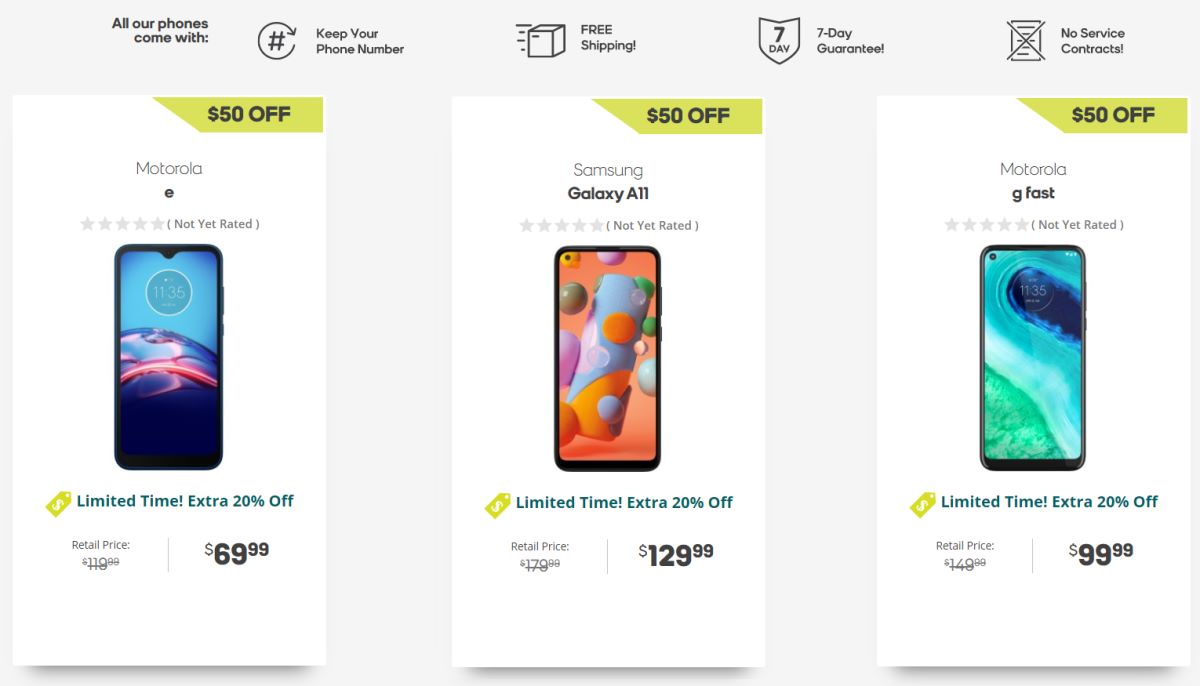 Leading up to the DISH Network's takeover of Boost Mobile, Boost Mobile dealers and Boost Mobile's online store both faced a shortage of phones. Dealers had a hard time stocking them and many were also frequently listed as out of stock online. DISH has now started to take steps to rectify the problem with the launch of several new devices. Devices just launched include the Motorola E, Motorola G Fast, Samsung Galaxy A11, Samsung Galaxy A21, Wiko Ride 2, and the Coolpad Legacy SR. Some of the devices like the Samsung Galaxy A21 may be in limited supply in stores as dealers are just starting to get inventory. All are currently available online and for 20% off through 7/27/2020 with the use of the coupon code SUMMER2020. Sometime in the next few weeks, I would also imagine that dealer only offers are made available with at least some of the devices.
Device Pricing
The new phones are priced between $99.99 and $249.99 before any discounts are applied. They're al currently listed as being on sale for $50 off before application of the promo code. You can see the pricing of each device in the table below.
| | | | |
| --- | --- | --- | --- |
| Device | Regular Price | Sale Price | PROMO Code "SUMMER2020" Discount |
| Coolpad Legacy SR | $99.99 | $49.99 | $39.99 |
| Motorola E | $119.99 | $69.99 | $55.99 |
| Motorola G Fast | $149.99 | $99.99 | $79.99 |
| Samsung Galaxy A11 | $179.99 | $129.99 | $103.99 |
| Samsung Galaxy A21 | $249.99 | $199.99 | $159.99 |
| Wiko Ride 2 | $89.99 | $39.99 | $31.99 |
The Samsung Galaxy A21 is the most high-end of the new devices. It has been rolling out to various providers over the last several weeks and came to Boost on July 7th. Youtube's Kevin Breeze recently did a review of the device as sold by Metro By-T-Mobile which you can check out below. Boost Mobile's version should be identical as it is compatible with Boost's Expanded Network, which represents T-Mobile. All the newly launched phones are also compatible with that network.
The rest of the devices mentioned were released today and are immediately available for purchase. You may be able to pick one up at your local dealer or by visiting Boost's online store.
---
---