Verizon and AT&T Increase Data on Select Plans
Verizon and AT&T are Increasing Data on Select Plans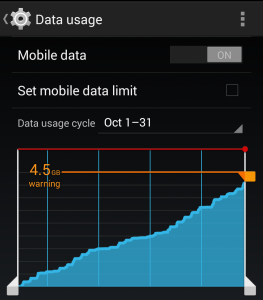 Starting today, November 1st for Verizon, you'll find you'll have more data available to you on select plans.  Verizon is offering both new and current customers the ability to receive 10 GB for $80 (up from 6 GB) or 15 GB (up from 10 GB) of data for $100 for those that are subscribed to or want to signup for their More Everything Plans.  Line access charges also apply.  To further sweeten up the deal they are offering a $150 port in credit for those of you willing to port your number in from another carrier as long as you also buy a 4G LTE smartphone as part of the EDGE program or with a 2 year contract.  These Verizon promotions are for a limited time, although no end date for them have been given.
Not to be left in the dark, ATT has also enhanced some of their plans effective tomorrow, November 2nd.  Highlights include that you can now get 3 GB of data for $40 (up from 2 GB) and 6 GB monthly for $70 (up from 4 GB).  Line access charges of $25 per line with ATT Next or no contract apply, or $40 per month with a two year contract.
What do you think?  Do these new plans sound enticing to you or are you better of sticking with one of the MVNO's?
---
---