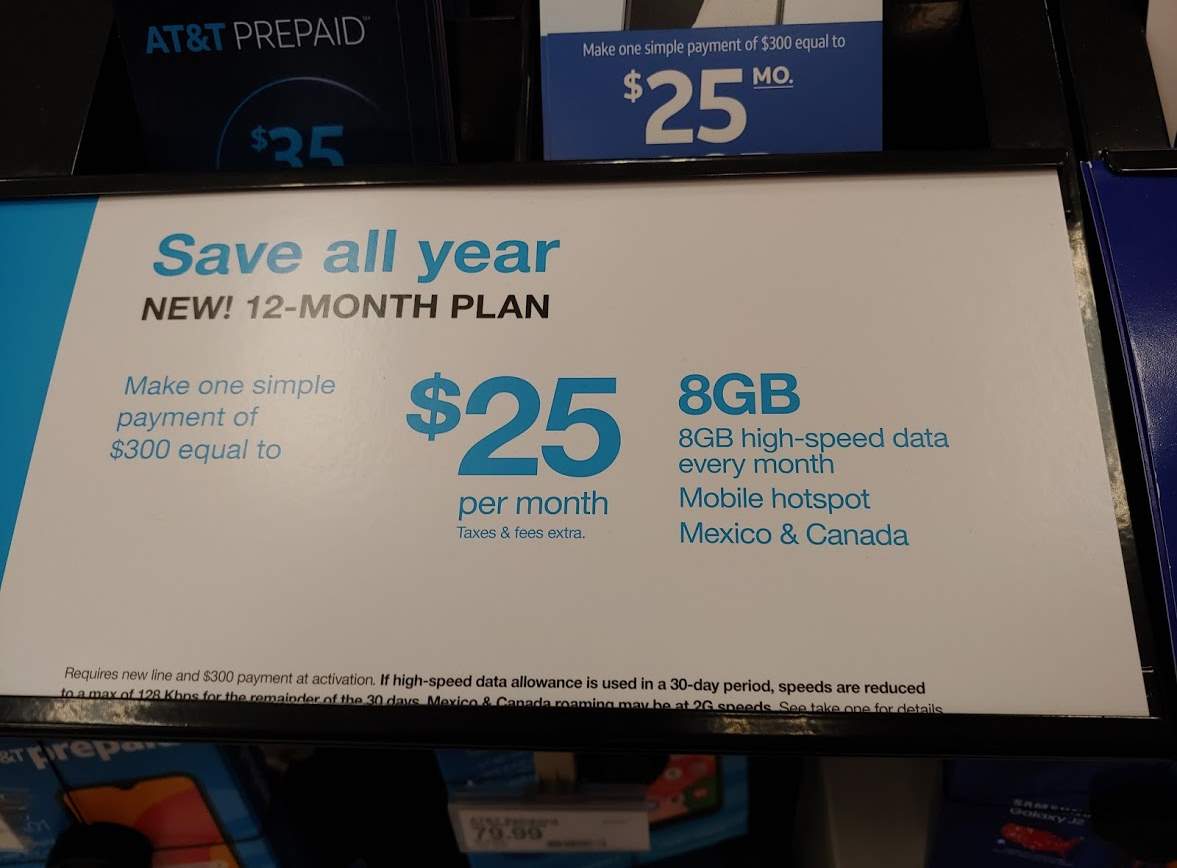 ---
In the summer of 2019, AT&T Prepaid launched an annual plan with 8GB of monthly data priced at $300 or $25/month averaged out. It was supposed to be a limited-time promotional offering. The plan never went away. A new report just issued by the firm Wave7 Research to its subscribers suggests that the annual plan is now a priority for AT&T's prepaid division. The firm noted that the plan just launched at Target. It began selling in Walmart stores earlier in the year. Both retailers have signage on display. AT&T Prepaid also out took ads in newspapers in mid-March to highlight the offering. Meanwhile, a few weeks back, AT&T removed its multi-month 6-month plan with the same features as the annual plan. An AT&T representative confirmed that the plan has been permanently removed, a further signal that AT&T wants to emphasize its annual plan.
Why The Emphasis On The Annual Plan?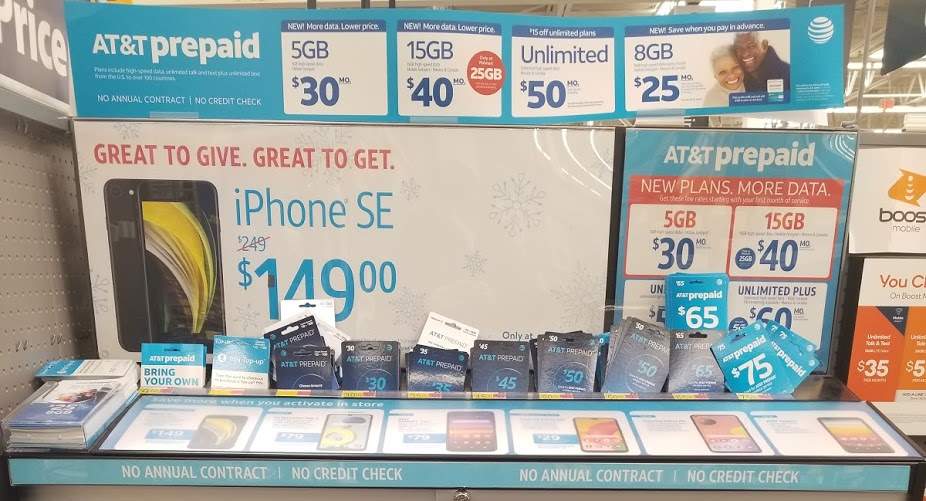 AT&T does not disclose in its quarterly reports its prepaid churn rate. But in its latest SEC filing covering its 4th quarter 2020 and annual results AT&T did state:
"To attract and retain subscribers in a mature and highly competitive market, we have launched a wide variety of plans, including our FirstNet and prepaid products, and arrangements that bundle our video services......Our offerings are intended to encourage existing subscribers to upgrade their current services and/or add devices, attract subscribers from other providers and/or minimize subscriber churn."
Multi-month plans and in particular annual plans, really help to reduce customer churn. That's why more and more providers keep adopting them. And it is why AT&T is pushing its annual plan hard by making it more widely available through more distribution channels.
In its latest SEC filing, AT&T also reported that its Prepaid division which also includes Cricket Wireless finished 2020 with 18.1 million subscribers. That represents a significant slowdown in its growth rate compared to previous years. In 2019 the division reported having 17.8 million subscribers representing significant growth over its 2018 total of 16.8 million. By having more plan options in more channels, AT&T is certainly looking to push its growth rate back up. And it's not just more plan options in more channels, it's more phones too.
AT&T Prepaid has recently launched several new budget devices at Target. The AT&T Prepaid Motivate is $49.99 but customers activating in-store at Target can get it for $29.99. The $39.99 AT&T Prepaid Volta and $199.99 AT&T Prepaid Moto One Ace 5G are two other devices that have recently been launched at Target. Both are also available for $20 less with in-store activation on a plan priced at $40 or more. In fact, all AT&T Prepaid phones appear to be $20 cheaper when activated in a Target store. The deals launched on 3/28/21 and are scheduled to run at least until 4/24/21. AT&T Prepaid frequently runs similar deals at Walmart, such as a current ongoing offer for a $149 iPhone SE with in-store activation.
---
---