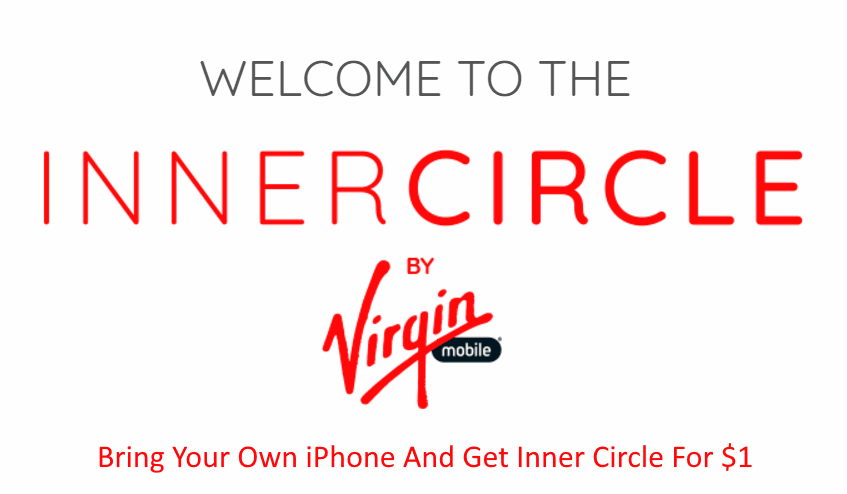 ---
A couple of months ago, Virgin Mobile relaunched itself as an iPhone only brand.  The Sprint owned MVNO stopped selling Android phones and began to offer those who purchased an iPhone one year of service on the Inner Circle plan for just $1.
Now the offer has been extended to those who want to bring their own iPhone over to Virgin Mobile.  Simply order a Virgin Mobile SIM card by September 29th and it will be free of charge (regularly priced at $25), and you'll get one year of service for $1.  After the year is up, the regular price is $50/month for unlimited talk, text and LTE data with 800 minutes of domestic voice roaming and 100 MB of domestic data roaming.
Like all unlimited data plans, data prioritization policies apply.
In the case of Virgin Mobile Inner Circle plan, this means that data speeds may be temporarily slowed down during times of heavy network traffic once more than 23 GB of data has been consumed in a month.
After the one year of service for $1 is up, customers will be able to get another 6 months of service for $1 by upgrading their phone to a new iPhone.
Dow Draper, Virgin Mobile USA's CEO had the following to say about this new offer:
"At Virgin Mobile, we don't like playing by the rules, even our own......Consumers know that the Inner Circle is the real deal, but many love their current phones or don't want to upgrade yet. So, now for a short period of time, you can bring your own iPhone to Virgin Mobile and enjoy everything the Inner Circle offers — including the savings — $1 for 12 months of service. It's also a great way to try out the Virgin Mobile network with your own iPhone."
Virgin Mobile hasn't stated who exactly is eligible for this $1 bring your own iPhone plan promotion.   Typically in cases like these, there are exclusions, like current Sprint  or Sprint MVNO customers may not be eligible.  I have reached out to Virgin Mobile's media contact with those questions and will update the post as soon as I find out.
Updated: A Virgin Mobile representative has confirmed to me that this offer is only available to those coming from a non Sprint brand, meaning you must be coming from AT&T, T-Mobile, Verizon or any of their respective MVNO's.
---
---