Tracfone Opens Retail Stores, Reduces Price Of Data Add On Cards, Increases Price Of Other Service Features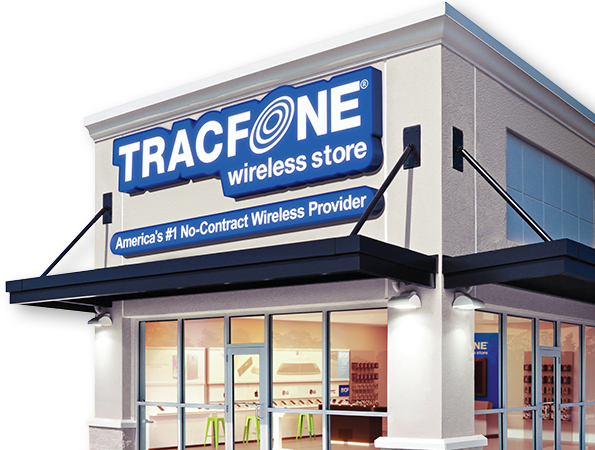 ---
Did you know BestMVNO is available to follow for free in Google News? Follow BestMVNO in your Google News app and keep up to date on wireless.
Follow BestMVNO In Google News
---
---
The TracFone brand as a whole is already the top selling prepaid brand in the USA, although their growth rate appears to have slowed in recent months.  In what may be an attempt to try and reverse that trend and to compete better against Cricket Wireless and MetroPCS, the company has begun to open retail stores.
The first TracFone retail stores opened in Miami and Brooklyn, and two more are set to open in Chicago and Los Angeles this summer.  The stores will offer "Everything Under One Roof" and carry all the TracFone owned brands, including TracFone, Net10 Wireless, Page Plus Cellular, Telcel America, SafeLink Wireless, Total Wireless and Simple Mobile.  It appears that Straight Talk Wireless plans will not be catered to at this time, but left up to Walmart to handle.
Through a TracFone store, customers can get help with finding a new phone or help finding a new phone plan to go with a phone that they already own.
Besides opening some retail stores, TracFone has also altered some of its phone plans.
Be informed of the latest deals, plans and promotions from Verizon and every one of its MVNO's when you subscribe to the Verizon weekly newsletter. No spam and you can unsubscribe at any time!
New Phone Plans
Data Add On Cards
TracFone has opted to discontinue its 750 MB $15, 2 GB $30, and 4 GB $50 data add on cards in favor of just one data add on card costing $10 for 1 GB.  As you can see this greatly simplifies things and reduces the cost of data at all tiers, bringing the price down to 1¢/MB.
The new add on card can only be purchased via the TracFone website for the time being, while the old add on cards are still available at places like Walmart.
Smartphone and BYOP Only Plans
TracFone has also changed the plans that is has available on its website.  The following phone plans have been removed:
$35/90 days - 500 minutes, 1,000 SMS, 400 MB
$50/90 days - 1,000 minutes, 2,000 SMS, 500 MB
$75/90 days - 2,000 minutes, 3,000 SMS, 1 GB
$90/90 days - 3,000 minutes, 3,000 SMS, 1.5 GB
TracFone has replaced those phone plans with the following:
(all plans include LTE data)
$15/30 days - 200 minutes, 500 SMS, 200 MB
$25/60 days - 500 minutes, 1,000 SMS, 500 MB
$35/60 days - 750 minutes, 1,000 SMS, 1 GB
$125/365 days - 1,500 minutes, 1,500 SMS, 1.5 GB
Shop TracFone
Analysis
The new plans here seem like a mixed bag.  At the low end you are going to be paying more throughout the course of a year although you will mostly be getting more for your dollar.  The previous $35 plan would cost you $141.94/year (365/90 * $35) for 2027 minutes, 4,055 texts and 1.622 GB of data.   This breaks down to 7¢ minute, 3.5¢ text, 8.75¢ MB.  The new plan will cost you $182.5/year (365/30 * $15) for 2,433 minutes, 6,083 texts, and 2.433 GB of data.  This breaks down to 7.5¢ minute, 3¢ text, 7.5¢ MB. So whether or not the old plan or the new plan is of better value to you will depend on what your usage consists of.
The remaining plans compare to the old by yearly costs as follows:
| | | |
| --- | --- | --- |
| |  $50/90 Days |  $25/60 Days |
|  Yearly Cost |  $202.78 |  $152.08 |
|  Texts/Cost Per |  8110/2.5¢ |  6083/2.5¢ |
|  Minutes/Cost Per |  4,055/5¢ |  3042/5¢ |
|  Data MB/Costs Per |  2028/10¢ |  3042/5¢ |
|   |  $75/90 Days |  $35/60 Days |
|   Yearly Cost |  $304.17 | $212.92 |
|   Texts/Cost Per | 12166/2.5¢ |  6083/3.5¢ |
|   Minutes/Cost Per |  8110/3.75¢ |  4563/4.67¢ |
|   Data MB/Costs Per |  4055/7.5¢ |  6083/3.5¢ |
|   |  $90/90 Days |  $125/365 Days |
|    Yearly Cost |  $365 |  $125 |
|    Texts/Cost Per |  12167/3¢ |  1500/8.33¢ |
|    Minutes/Cost Per |  12167/3¢ |  1500/8.33¢ |
|    Data MB/Costs Per |  6083/6¢ |  1500/8.33¢ |
I don't believe one plan directly replaces another, but for the sake of a table comparison I paired them up.  Like with the first set of plans I compared, the plans in this table also seem mixed.  Whether or not you prefer the old plans to the new will depend on your specific needs.
Other plan changes include the discontinuation of TracFone's Double Minutes For Life cards that applied to feature phones, as well as two high value minute cards that were sold exclusively online.  The two removed high minute cards were priced as follows:
$159.99/365 days 1000 minute card
$199.99/365 days 1500 minutes
TracFone's triple minutes for smartphone plans still remain in tact.  Hopefully they are the next set of plans to get discontinued or at least simplified as they have been a source of confusion for many.
So what do you think of all these changes?  Any BestMVNO readers use TracFone or considering switching to or from?
Shop TracFone
---
Be sure to follow BestMVNO on Twitter for additional wireless coverage, deals, insights, and even debates!
Follow @BestMVNO Twitter
---
---