Tracfone And Simple Mobile Announce Car Smart, Hotspot Plans For The Connected Car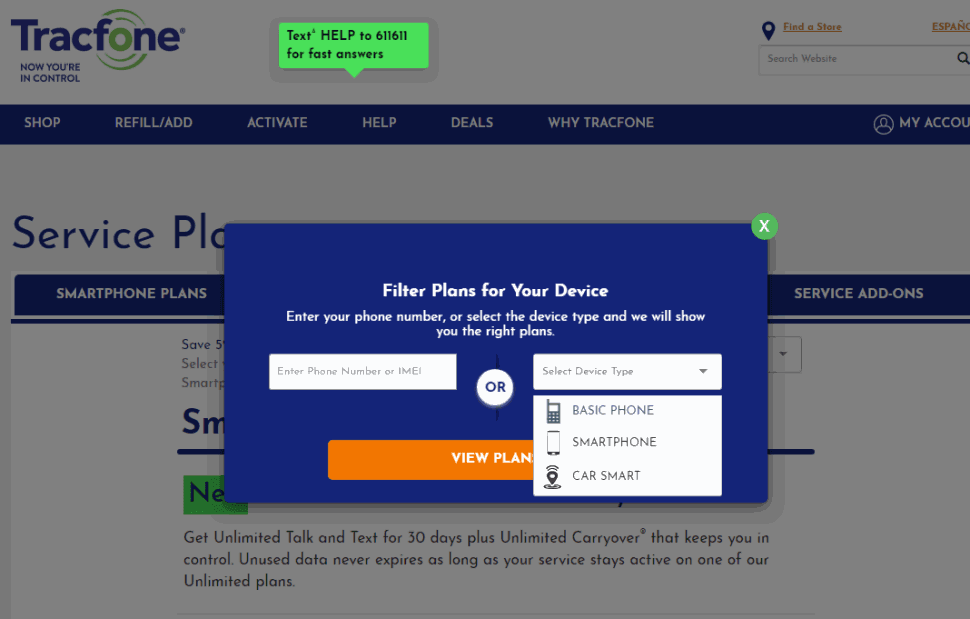 As competition in the MVNO market space continues to grow, Tracfone and its associated brands are seeking new revenue streams in niche markets.  Both Tracfone and Simple Mobile are set to release "Car Smart," hotspot plans for the connected car.
Car Smart will provide its users with more than just hotspot data to use while on the road.  Subscribers will be able to keep a more watchful eye on the health of their vehicle.  According to Tracfone marketing material for the KonnectONE, "the new Car Smart device provides a truly connected car experience with in-car WiFi hotspot, vehicle diagnostics, GPS tracking, and so much more! Simply plug the Car Smart device into your car's OBD port and instantly, everyone in the car will be able to access the web from any device smartphone, tablet or gaming device. Enjoy the freedom of the open road while staying connected with Car Smart."
KonnectONE is the manufacturer behind the Car Smart device that is also known as the Moxee Automate.  The Moxee Automate can also be used to notify its users via an app if their car has been stolen, gets hit or gets towed.  Those with a Car Smart device installed can also use it to monitor the location of their car and their family's whereabouts.
The device will retail through Tracfone for $199.99.  According to Tracfone's Car Smart product page, it doesn't appear ready to ship just yet, or at least to all locations.  When I tried to add it to my cart I was asked if I wanted to be notified when it's available.  I could not find the device on the Simple Mobile website.   However, both the Simple Mobile and Tracfone websites' are now showing plans that are available for purchase with Car Smart.
Be informed of the latest deals, plans and promotions from Verizon and every one of its MVNO's when you subscribe to the Verizon weekly newsletter. No spam and you can unsubscribe at any time!
Tracfone Car Smart Plans
Tracfone is listing its Car Smart plan as being available for $99.00 for 12 months of service defined as 365 days.  With auto-refill enabled it can be purchased for $94.05.  The plan will offer subscribers 2GB of data each month that can be used for hotspot plus unlimited car connection.  Unlimited Car Connection allows Car Smart features to work such as GPS tracking, roadside assistance, and vehicle diagnostics.  Subscribers that run out of hotspot data in a month can add more priced at $10 per 1GB of data with unlimited carryover.
Simple Mobile Car Smart Plans
Simple Mobile is offering a monthly Car Smart plan.  It's priced at $25/month or $23.75 with auto-refill enabled and gives its subscribers 3GB of monthly hotspot data plus an unlimited car connection.  Unused data does not rollover to the next service cycle.  Subscribers that run out of hotspot data during a billing cycle can add more priced at:
2GB - $5
5GB - $10
10GB - $20
The add-on data does not come with rollover and is only good for the current month of service.
Car Smart service appears to be a stand-alone product that does not require subscribers to also have a phone plan with Simple Mobile.  Simple Mobile says customers that have a phone line on their account can get an extra 7GB of data to use with Car Smart.  The more phone lines you have the more data you can get with Car Smart.
Car Smart Comes With Privacy Concerns
Tracfone through Mojio has a license agreement up that customers wishing to use the service must agree to.  Mojio is the software that runs with Car Smart and is used for data collection that can be used to benefit both the consumer and the provider.  Some of the data collected and monitored include:
Real-time vehicle diagnostics including, without limitation, engine RPM, fuel level and GPS location
Information related to driving habits and speed data
Periodic preventive maintenance notifications
Customers will be able to view that data for themselves, but must also agree to allow Tracfone to collect and use that same data to "enhance" their driving experience.  So those using a Car Smart device should be aware that they will be tracked by Tracfone.
Additionally, the license agreement asks users to agree to allow Tracfone the right to " disclose any information about you to government or law enforcement officials or private parties as TracFone, in TracFone's sole discretion, believes necessary: (i) to satisfy or comply with any applicable law, regulation or legal process or to respond to lawful requests, including subpoenas, warrants or court orders; (ii) to protect TracFone's property, rights and safety and the rights, property and safety of third parties or the public in general; and (iii) to prevent or stop activity TracFone considers to be illegal or unethical."
Those interested in checking out the Car Smart app can find it in both the Apple App Store and Google Play Store.
Editor's Take
Connected Car devices and plans are certainly not new.  T-Mobile has offered SyncUP Drive for awhile which essentially offers all the same features that the Tracfone and Simple Mobile Cart Smart plans do.  Sprint also has a service called Sprint Drive, while AT&T offers the HARMAN Spark and Verizon offers the Verizon HumX.  What is new is that a major MVNO is now entering the connected car market.  Tracfone appears to be the first major brand to do so, and I expect more brands to follow suit down the road, particularly as 5G networks continue to build out. 5G networks are expected to usher in massive growth in the Internet of Things market.
---
---