Ting Announces the Purchase of A Fiber Optic ISP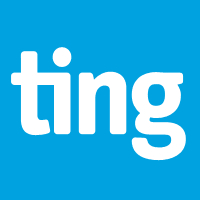 Ting Wireless recently announced that they are diversifying their business by entering into the Internet Service Provider (ISP) market through the acquisition of a small ISP located in Charlottesville, Virginia called Blue Ridge InternetWorks.  Ting also stated that it has started a new mission to bring gigabit fiber optic internet to homes and businesses across the USA.  The purchase of Blude Ridge InterWorks is just the beginning and in fact Ting is asking those interested, where they should install their fiber optic network next.  Hopefully they are interested in improving access rates as well, because they are not exactly cheap.  The cheapest plan offered in Charlottesville, VA will run you $59.95 for 25 Mbps down, and 5 Mbps up and the next cheapest plan is $99.95 for 50 down and 10 up.  A quick peak at Verizon's FIOS network pricing and you'll see for $54.99 you can get 25 down and 25 up, while $64.99 gets you 50 down and 50 up.  That's quite a substantial difference, although a two year contract is required.
     Ting has been on quite the roll lately.  Just last month a Consumer Reports survey ranked them as the number one mobile carrier in customer satisfaction.  They also announced that they will soon be adding GSM based service, so it appears that things must be going more than well for this MVNO.
---
---