Ting Giving Away Moto Z2 Play, Also Offering $100 Amazon Gift Cards For Referrals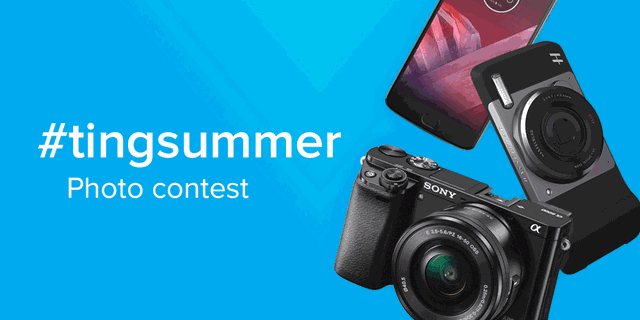 Ting Mobile is currently running a couple of different promotions.  The MVNO is giving away 4 Moto Z2 Plays with Hasselblad True Zoom Moto Mods as part of a photo contest.  One grand prize winner will receive a Sony Alpha a6000 digital camera.  You don't have to be a Ting customer to win.  Ting is also giving away ten $100 Amazon gift cards to lucky winners who refer a friend.
Moto Z2 Play Giveaway Rules
Ting wants to know how you are enjoying your summer.  The company wants you to send them pictures of your day at the beach, trip to the park, or summer hike to name a few examples.  The photos need to be shared on either Facebook, Twitter or Instagram using the hashtag #tingsummer.
Every two weeks Ting will pick one winner and share their photo on Instagram.  The winner gets the Moto Z2 Play with the Hasselblad True Zoom Moto Mod.  It's just that simple.  The schedule for announcing the winners will be as follows:
July 2 - First winner
July 16 - Second winner
July 30 - Third winner
August 13 - Fourth winner
Winners will be announced by 5PM EST on the listed dates.  Contestants must submit their photos by 9AM on announcement day to be eligible to win on that day.  Later submissions will go into the next bi-weekly drawing.
On August 15th Ting will post pictures of each winner to its Instagram account.  Ting Instagram followers will then vote and tell the MVNO which is their favorite picture.  Voting will end on August 22nd.  At 5PM on August 22nd, the photo with the most votes will win the grand prize of a Sony Alpha A6000.
You don't need to be a Ting customer to win, and being a customer won't increase your chances of winning.  So start sharing today, and maybe you'll be the one to take home a nice new phone or the grand prize of a Sony Alpha a6000 mirrorless digital camera.
The Sony Alpha a6000 with a 16-50mm lens is currently priced at $548 on Amazon.  The Moto Z2 Play is currently listed on the Motorola website for $349.99.  The Hasselblad True Zoom Moto Mod is listed at $199.99.
Refer A Friend Amazon Gift Card Giveaway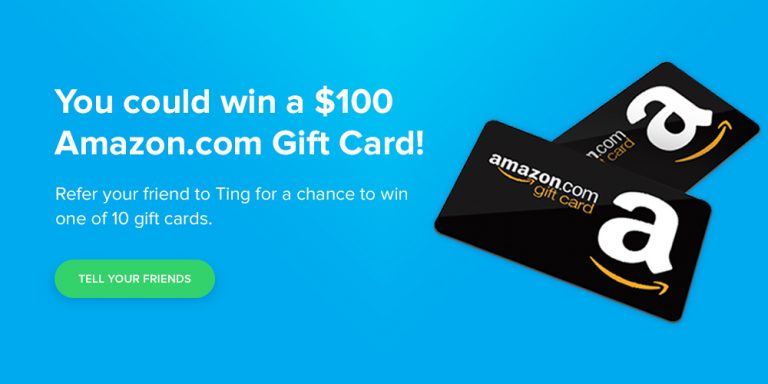 From June 11th until July, 11, 2018 Ting will be running a referral contest.  Ting customers will need to use their unique referral link to share with friends, family and others to entice them to signup for wireless service.  Those who successfully refer a friend during the contest period will automatically be entered to win one of ten $100 Amazon gift cards.  To qualify as a referral, the friend must sign up and activate with Ting by July 11, 2018.  Winners of the gift cards will be contacted during the week of July 16th, 2018.
Besides the Amazon gift card giveaway, Ting already gives away bill credits for successful referrals.  The first successful referral gets you $50 off your bill.  Each referral thereafter earns subscribers an additional $25 bill credit.
About Ting
Ting is an MVNO that operates on both the Sprint and T-Mobile networks.  Phone plans start at $9/month and subscribers can custom build their own plans by choosing separate allotments of talk, text and data.
---
---