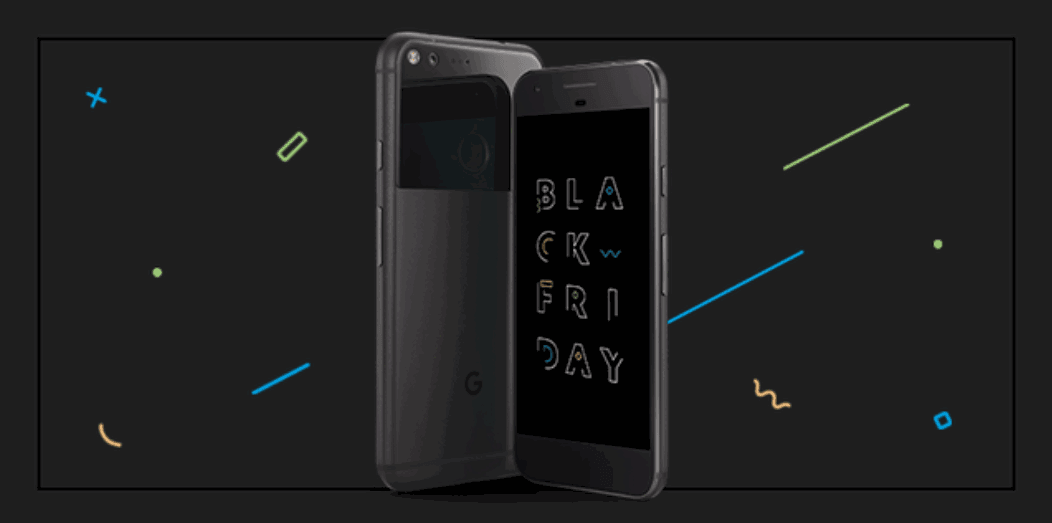 ---
Ting has announced some of its Black Friday 2018 deals.  Some deals include getting $300 back on the purchase of an iPhone 7, $200 back on the purchase of a Google Pixel XL, and $100 back on the purchase of a Motorola E4 Plus.
Ting Mobile Black Friday Preview Deals
iPhone 7
Ting is selling the 32GB iPhone 7 for $449 and $549 for the 128GB model.  That's pretty much standard pricing for each model.  Device financing is available starting at $75/month with 0% interest through Affirm.  Customers who purchase the device will then be entitled to monthly account credits until they add up to $300.  At this time, Ting has not specified how long you'll need to remain a subscriber in order to receive the full cash back amount in account credits.
Google Pixel XL
Ting will have the Google Pixel available for $300.  This is the original model.  Not the one released this year, or even the last.  Those who pick up this deal will receive $200 in monthly bill credits.  Ting has not yet revealed how long you'll need to stay subscribed in order to pick up all the credits.
Moto E4 Plus
The Motorola E4 Plus, which was released last year will be available for $169.  Customers who purchase it will be eligible for $100 in monthly bill credits that will also be spread out over a yet to be announced time frame.
Free Month Of Service
Ting is an MVNO provider that uses the Sprint and T-Mobile networks.  The company does not actually sell traditional phone plans but rather bills users based on the amount of minutes, text messages and data that they use each month.  For instance, if you used 1-100 minutes in your first month, you would be billed $3 for the minutes that month.  If you used 101-500 minutes the next month, you would be charged $9.  Ting also charges an additional $6 per line.
If you are interested in Ting, you don't need to wait until Black Friday to subscribe.  Ting is currently offering a free month of service to new subscribers.  The free month of service will come in the form of a $25 bill credit which will be received upon account activation.  Unfortunately, this won't get you much in actual service.  A $25 service credit is good to buy you a combination of 100 minutes, 1,000 text messages and 500MB of 4G LTE data.
Ting is certainly not the cheapest provider on the market.  The company is however known for providing a good customer support experience to its subscribers.
---
---