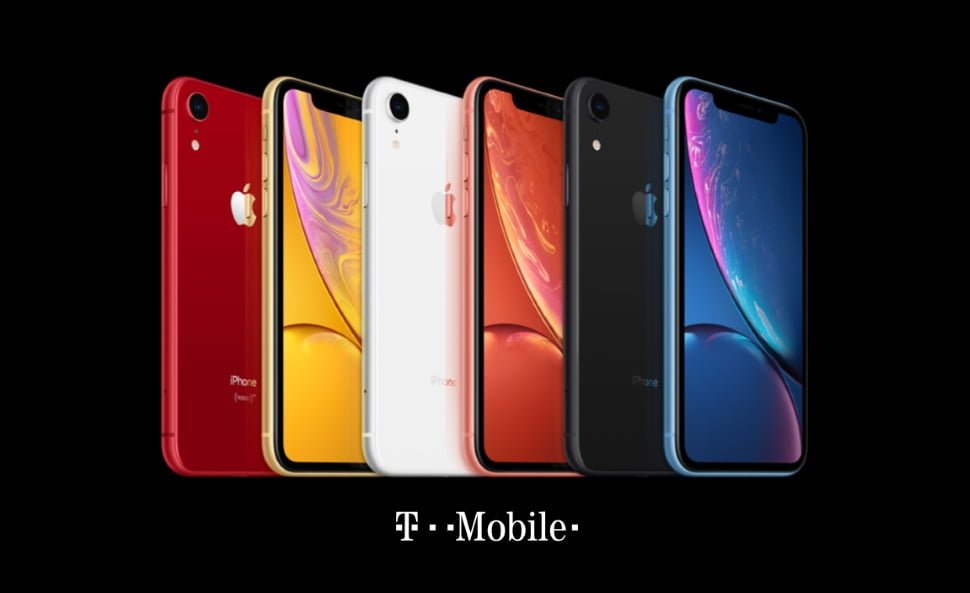 ---
It was only a few days ago that T-Mobile began testing out 36 month equipment installment plans (EIP).  Now T-Mobile has confirmed that it is expanding the payment plan option to cover more phones than just the Samsung Galaxy Note 9.  Starting tomorrow, 10/19/18, T-Mobile customers will be able to trade in their current eligible smartphone for a new flagship device priced as low as $10/month with the new EIP.  Flagship phones being offered include the Samsung Galaxy Note 9, Galaxy S9, Galaxy S8, LG V40 ThinQ, LG G7, iPhone XS, iPhone XS Max, and iPhone XR.
Eligible Trade In Devices
With an eligible trade-in, T-Mobile will give you up to $360 in bill credits to be put towards purchasing your new device.  Other bill credit trade-in denominations include $250 and $150 bill credits.  According to TmoNews the following devices are eligible for trade-in.
Be informed of the latest deals, plans and promotions from T-Mobile and every one of its MVNO's when you subscribe to the T-Mobile weekly newsletter. No spam and you can unsubscribe at any time!
Tier 1
Apple iPhone 7, iPhone 7 Plus, iPhone 8, iPhone 8 Plus; Samsung Galaxy S8 series, Note8; Google Pixel 2, Pixel 2 XL, Pixel, Pixel XL; LG V30, G7.
Tier 2
iPhone 6s, iPhone 6s+, iPhone 6, iPhone 6+; Samsung: GS7 series, Note 5, GS6 series; LG: V20, G6; Motorola: Z2 Force; One Plus: 5, 5T, 6.
Tier 3
iPhone 5C, iPhone 5, iPhone 5s, iPhone SE; Samsung: GS4 series, GS5 series, Note 4; HTC: 10; LG: G5, G4, V10; Motorola Nexus 6; OnePlus: 3, 3T, X, 2, 1.
I believe the Tier 1 devices will get you the $360, tier 2 $250, and tier 3 $150.  T-Mobile didn't specify in it's press release, but we'll know for sure tomorrow.
Get Unlimited LTE Data With A New Phone For As Low As $40/Month
T-Mobile says that if you take advantage of the trade-in offer and new 36 month EIP, a family of 4 will be able to get a new phone and unlimited LTE data for $40/line.  That's 4 lines on T-Mobile's Essentials plan.
T-Mobile's Essentials plan includes unlimited talk, text and LTE data and mobile hotspot.  Mobile hotspot is limited to 3G data speeds or about 512Mbps.  The cost for a single line of service is $60/month plus an additional $10/month if you take advantage of the new phone offer.  Unlike some other T-Mobile plans, taxes and fees are not included in the plan prices shown and cost extra.  Data speeds may be a little lower than other T-Mobile customers during times of network congestion.
iPhone XR Pre-Orders
Starting tomorrow, T-Mobile will also be taking iPhone XR pre-orders.  It will be available for $0 down on a 36 month EIP plan.  It will come with an EIP price of $20.84/month or $10/month with eligible trade-in.
---
---