T-Mobile Customers Experience Theft Of Phone Numbers And Money Via Port Out Scam, Here's How To Protect Yourself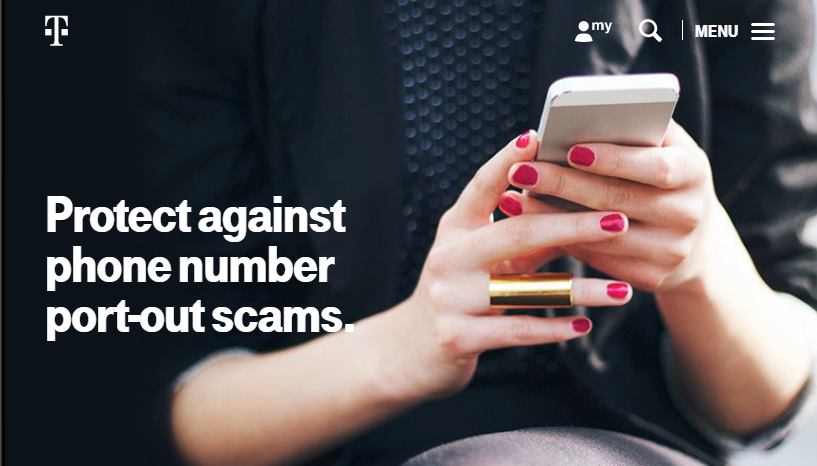 Many months ago I told the story of how one thieve managed to steal and port someone's phone number out of AT&T and use it to gain access to the victim's bank account.  Unfortunately, this wasn't an isolated incident.
Sometime in December of 2017, police in Redmond, Washington began receiving complaints from T-Mobile customers that their phone numbers had been stolen and used to access their bank accounts.  Another incident was reported nearby in Everett, Washington.  The victim in Everett nearly lost all the money that she had in her bank account.  The thieve attempted to withdraw $1920 from the account, which would have left the victim, Carrie Hartwig with only $10.
Carrie was notified by T-Mobile on January 7th, 2018 that a change to her service had been made.  It was a change that Carrie did not authorize. Immediately after receiving the notification, she got a fraud alert from Chase bank in regards to the money withdrawal.  Fortunately she was able to contact the bank in time to have them freeze her account before the money could be stolen.  After repeated calls to T-Mobile she was also able to regain control of her phone number.
A spokesperson for the Redmond police said that in other cases anywhere between $1,000 and $3,000 had been stolen from the victims.
It all starts when a thief gains access to the victim's personal information including their name, phone number and possibly social security number explained spokesperson Andre Wolf-Buck.  With that information in hand, the thieves use it to port numbers out of T-Mobile and into its prepaid brand MetroPCS.  Once the number has been ported out, the thieve then uses it to do a password reset on the victim's bank account. Many banks require a verification code to be sent to their customers phones before a password reset can occur. So the thieves have been exploiting what is supposed to be an additional layer of security on a customer's bank account.
How To Better Protect Your Account
T-Mobile has acknowledged that this is in fact a real issue, it is industry wide, and not just isolated to their network.  The company has been sending out text messages to its customers to warn them of this port out scam.  T-Mobile has also setup a page on their website to help customers better secure their accounts for added protection from compromise.
T-Mobile recommends that its customers add a port validation feature to their account.  The port validation feature adds a 6 to 15 digit passcode to a customer's account. With the passcode in place, when you or anyone else attempts to port your number out, the new carrier where your number is being ported to will be required to validate the number transfer using that passcode. T-Mobile subscribers can setup a passcode by calling T-Mobile at  1-800-937-8997.
---
---