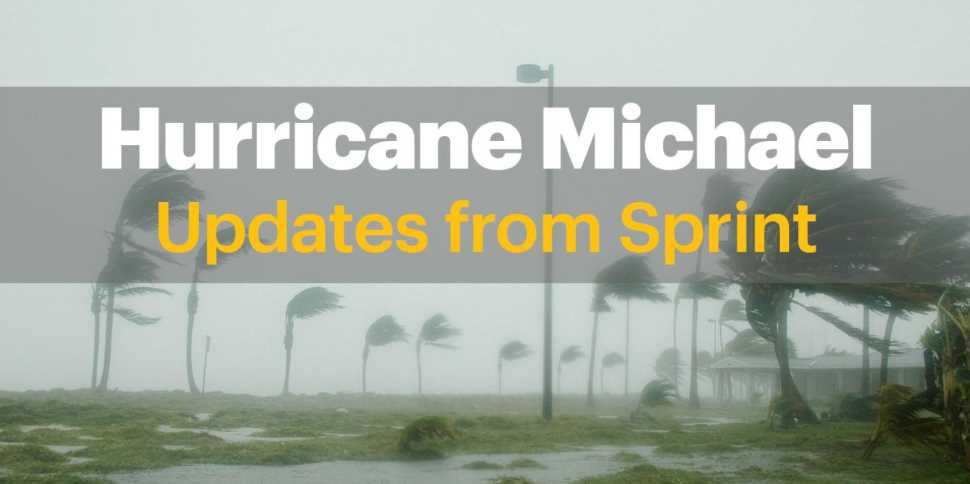 ---
Sprint says that it is making significant progress in restoring service to Florida customers that were hit by Hurricane Michael.  The wireless provider says that a majority of those impacted by the hurricane now have service.  However, there are still some outages due to ongoing commercial power outages and delays in fiber backhaul restoration in those areas hit the hardest by the storm.
To help its customers out during the storm recovery process, Sprint will proactively credit monthly recurring charges for one month for all of its customers located in the following counties:
Bay
Calhoun
Franklin
Gulf
Jackson
Liberty
Washington
Each Sprint customer in an account will receive the credit.  The credit will cover the costs of their service plan including taxes.  They will not cover equipment fees or other optional add-ons.  Sprint says that its customers will still need to pay the amount due on their phone bills, but a bill credit will be applied in a future billing cycle.
You can follow all of Sprint's Hurricane Michael updates through a web page  that has been setup on the company's website. Updates are also available through Sprint's social media outlets.
---
---