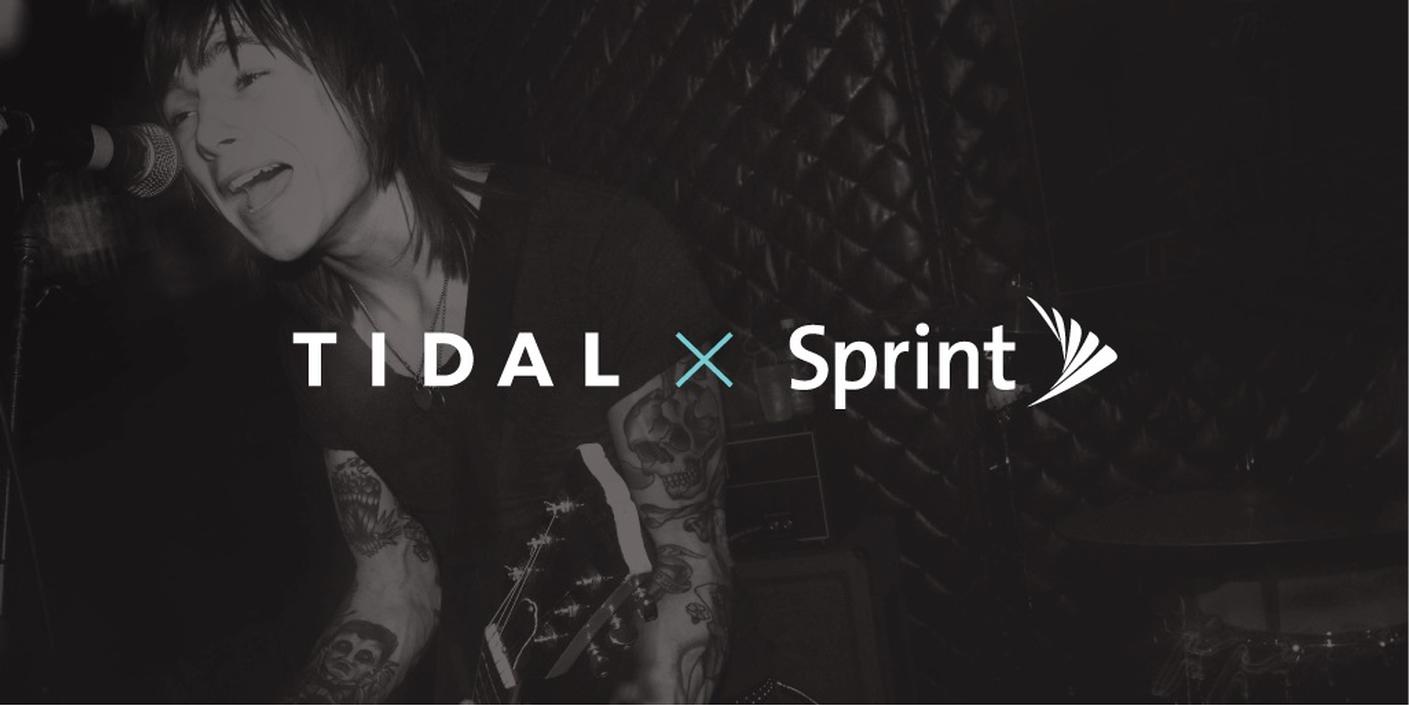 ---
Starting tomorrow, June 9th, Sprint is offering a free all access pass 6 month trial of TIDAL's music and video streaming services.  The offer will be valid for both new and existing Sprint customers.
Unlike many of its competitors which include Spotify and Amazon Prime Music, TIDAL offers lossless audio music streaming to its subscribers at a price of $19.99/month.   The service additionally provides consumers with HD music videos, exclusive content, live streams and ticket giveaways among other features.  A cheaper tiered plan priced at $9.99/month is also available although it does not provide lossless audio streaming.
TIDAL boasts of having a catalog of over 46 million songs and nearly 190,000 videos.  Those of you who already use a competing streaming audio platform will be happy to know that you can easily convert your playlists and music data over to TIDAL using Soundiiz.
Those already with Sprint or thinking about switching over to the carrier will simply need to visit Sprint's website, or their local Sprint store in order to sign up for the trial.
To entice new users to signup with Sprint, the carrier is also running a switcher promotion.  Those who make the switch will be eligible to receive up to $650 per line via a prepaid reward card to cover any costs associated with switching to a new carrier.  Sprint will also donate $2 from every new line activation with a device purchase or lease, up to $1 million dollars total, to the 1Million Project.
The 1Million Project
The 1Million Project provides internet access to low income high school students who lack at home internet.  The goal of the project is to provide free devices and services to benefit 1 million students.
Through the program students will receive the following benefits:
3 GB per month of free high-speed LTE data while on the Sprint network. Unlimited data is available at 2G speeds if usage exceeds 3 GB in a month
A free smartphone, tablet or hotspot device
Free hotspot capability and unlimited domestic calls/text while on the Sprint network for students who receive a smartphone
Free Children's Internet Protection Act (CIPA) compliant content filter with every device. This filter blocks adult content and malware while on the Sprint network. Specifically designed for the 1Million Project, this filter is always on and cannot be disabled.
Sprint's Promotional Family Discount Pricing
For a limited time, through 6/30/2017, Sprint is also offering family discounts to those who switch to the carrier.  You can get 4 lines and a maximum of 5 lines for just $90/month, all with unlimited 4G LTE data!  This is currently the cheapest price around for unlimited LTE data for a family of 4 or 5.   Sprint also offers the cheapest single line unlimited 4G LTE data plan around from a national carrier priced at just $50/month.
So between Sprint's limited time promotional plan pricing, the switcher rewards card, free TIDAL trial, and financial donations being made to those in need on behalf of new signups, the carrier is really make a strong pitch for you to switch to Sprint.
---
---