RingPlus Currently Running Two New Free Plan Promotions Featuring 3750 Minutes, 3750 Text And 3750 MB LTE Data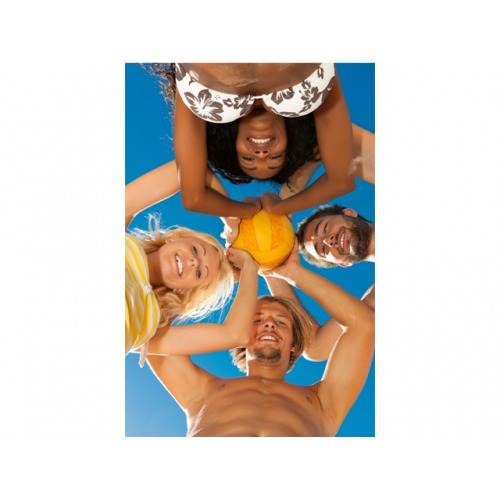 ---
Did you know BestMVNO is available to follow for free in Google News? Follow BestMVNO in your Google News app and keep up to date on wireless.
Follow BestMVNO In Google News
---
---
RingPlus is currently in the middle of running two different promotions.  One is a special Father's Day promotion which is similar to previous free promotional plans, and the other is a device only free data plan.
Father's Day Promotion
VolleyBall Free Plan
The VolleyBall Free plan will be available until Saturday June 11, 2016 at 5 PM PST.  It will reopen for Member+ subscribers on Sunday, June 12, 2016 at 1 PM PST and last until Tuesday, June 14, 2016 at 1 PM PST.  Additionally, RingPlus is offering several phones on sale until June 19th, 2016 at 1 PM PST.
The VolleyBall Free Plan features 3750 minutes, 3750 texts, and 3750 MB of 4G LTE data and it is available for new lines of activation only. Tethering is available as an add on for $4.99/month.
A $27 automatic account top up is required at sign up and again if at any time your account balance reaches $0.  The top up is used to pay for any overages that you may incur while on the plan, and they are charged as follows:
Subscribe to BestMVNO and always be informed of the latest deals, plans and carrier promotions!
5¢ per SMS and minute
4¢ per MMS sent and received
$15/GB for data
Social Media Requirement: Upon getting this plan, RingPlus asks that you connect your Twitter account to your RingPlus account (this can be done during activation) so that they can send an auto-Tweet via your Twitter that you got this plan.
Porting In
All port ins to the VolleyBall Free Plan are free of charge.  Porting in an iPhone 6 from T-Mobile, Verizon or A&T will require double the top up amount.  I believe this means that you will pay the $27 top up, and RingPlus will give you another $27 dollar credit but I still need to confirm this.
New Free Plan & Phone Sale
RingPlus will give you a brand new phone to go along with your VolleyBall Free Plan for the cost of an additional Top Up.  Prices start at $19 for features phones, and $35 for smartphones.
As a bonus, if you buy a phone from RingPlus, they will give you a bonus gift for Dad by adding the price of the phone you bought to the Top Up balance.
For example, if you buy a phone for $49.00 in the RingPlus Store, RingPlus will add the price of the phone to the Top Up balance. So, you (or Dad) will have a Top Up balance of $76.00 to use for overages and other services ($27 + $49 = $76 Top Up balance).
Father's Day Phones:
Prices and Bonus Gift Top Up Amounts
Plan 2-Surfing 4.0 Data Only Devices
RingPlus has never offered a free plan for data only devices, that is until now.
The new free plan is for devices such as  tablets and hotspots and it will be available until Saturday June 11, 2016 at 10pm PST.
The Plan:
Free 1,000 MB* per month but look careful it functions like this: 
500 MB/15 days and $15 per 1 GB/15 days if you go over the free 500 any given 15 day's interval. 
Initial auto top up of $19.99
This is plan is part of a research project.
By signing up for this plan, you agree to participate in this beta test which is researching the field of data compression, speed variation, and data stream sponsorships among other things. The goal is to research and produce the next generation of data delivery which will reduce RingPlus' data costs while delivering a good consumer data experience and more free data.
We welcome all participants.
If you at any time you no longer wish to participate in the beta test, you will be able to change to the Relaxed Free Data Plan.
Relaxed Free Plan 4.0 data plan
Free 350 MB/LTE Full speed per month but look careful it functions like this:
350 MB/30 days and $17.5 per 1 GB (LTE Full Speed) /30 days if you go over the free 350 any given 30 days
Please remember that data only devices are not allowed on any other free plan.
Why is it a research Plan?
The basic goal is making your data last longer and to reduce data burn, without the cell phone user really noticing it and opening it up for alternative revenue streams paying for the free data.
You know that many companies currently are playing with data manipulation and slower speeds for streaming (but still enough to enjoy the video) with better compression, throttling some times, and sometimes not, to reduce data burn. We will do the same with the addition to inserting advertisement by internet search, or an ad when you launch the browser sometimes from time to time.
The goal is to bring you to unlimited data usage by sponsored data.
So, what do you have to lose try it out and if you don't like it, you can change any time to the Relaxed Free Plan 4.0
If any of these plans sound interesting to you, head on over to the RingPlus website at https://ringplus.net to find out more.
---
Be sure to follow BestMVNO on Twitter for additional wireless coverage, deals, insights, and even debates!
Follow @BestMVNO Twitter
---
---