RingPlus Offering Run Promo With Free Phone and Service
Another week gone by, and another RingPlus Promo. This newest promotion by the Sprint MVNO goes live on Sunday, September 13th, 2015 at 9am PDT and lasts until 5pm PDT.  The promotion consists of the following:
Free Plan and Phone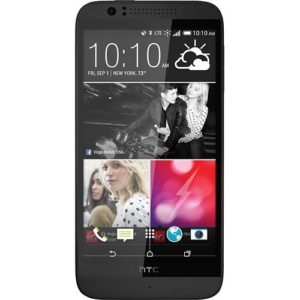 The RingPlus Diversity Plan is once again being offered.  If you bring your own Sprint device (BYOSD) you'll receive 300 minutes of talk, 500 texts and 300 MB of 4G LTE data free each month.
For those who need a phone, The Diversity Plan is being bundled with an HTC Desire 4G LTE smartphone with a fully refundable $50 deposit.  The $50 deposit is fully refundable as long as the phone remains in good condition when you decide you no longer need it and send it back to the company.
All future and current RingPlus members who are participating in the 5th Avenue Mile Run for Life on Sunday, are eligible for a late signup for either of the above promos as well as free shipping. To take advantage of this, runners will need to send proof of participation to [email protected].  Additionally, every participant in the 5th Avenue Run for Life, as well as every other New Yorker who signs up during this RingPlus promo period will get an additional one time one month data add on of 100 MB if the previous 5th Avenue Run for Life best time record is broken by anyone.  The bonus data will automatically be added to qualifying RingPlus accounts.
How to Get the HTC Desire
If you're interested in the "free" HTC Desire you can head on over to https://store.ringplus.net during the promotional time period and click on phones to grab one.  A maximum of 2 phones per order are allowed and of course supply is limited.
More on the Diversity Plan
As mentioned, the Diversity Plan includes 300 minutes of talk, with 500 texts and 300 MB of full speed 4G LTE data per month.  If you go over your allotment in any particular area, you'll be charged $4.99 and you'll receive a bonus allotment in whichever category you went over with.  The bonus allotment consists of either 500 additional texts, 300 minutes of talk or 300 MB of 4G LTE data depending on which allotment you went over with.  The additional allotment if not fully used, rolls over for up to two months.
The Diversity Plan requires a $5.00 top up which must be maintained at all times to cover any overage costs.  If the top up is not maintained your account will get downgraded to the Truly Free Plan.
RingPlus offers promotions so frequently that it's almost to the point where potential customers who are interested in signing up for service with the MVNO may want to watch them for a while before doing so, so they can take advantage of any potential promotion being offered.  In the recent past, the company has offered promotions that have included as much as an additional 1GB of monthly data for life on top of what's normally included with their plans.
---
---