RingPlus Announces "Legends 3" Promo Featuring 750 Minutes, 2000 Texts and 1GB LTE Data $0/Month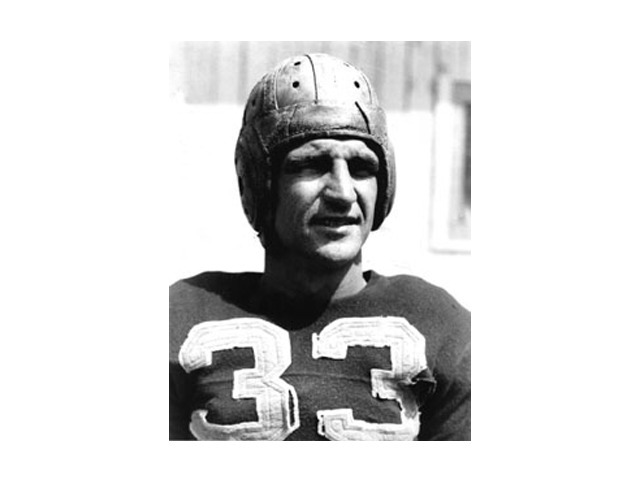 Ringplus has announced several new promotional plans that will launch today, January 26th at 12 p.m.local time and will last until Saturday, January 30th at 12 p.m. local time.
The two new promotional plans being offered are only open to new subscribers or new lines of service and cost $0/month.
The plans in my opinion seem to be a step down from some of RingPlus's previous free plans such as the CÉZANNE plan as it came with more data and talk.  Although I suspect that the minutes included with that plan were far more than the average user needed, however the extra data provided was likely a benefit to the average cell phone plan subscriber.  Still, you really can't beat free, and what's being offered should suffice for a lot of users.
The new promotion does however include something that the previous ones did not, and that is unlimited talk and text to other RingPlus members.
Details of RingPlus's new promotions are contained in the press release below :
LEGENDS 3 PROMOTION:

TUESDAY, JANUARY 26, 2016 AT 12 NOON LOCAL REGIONAL TIMES UNTIL
SATURDAY, JANUARY 30, 2016 AT 12 NOON LOCAL REGIONAL TIMES

AVAILABILITY NOTICE:

SUBSCRIPTIONS WILL OPEN AT EACH LOCAL REGIONAL TIME RATHER THAN THE WHOLE COUNTRY AT ONCE. PLANS WILL BE AVAILABLE AT THE FOLLOWING TIMES PER REGION IN THE USA. STARTING WITH EAST COST RINGPLUS WILL OPEN AT 12 NOON EST, FOLLOWED BY 12 NOON CST, 12 NOON MST, AND 12 NOON PST.
DUE TO THE HIGH DEMAND OF RINGPLUS FREE CELL PLANS AND ULTRA LOW COST CELL SERVICE, WE HAVE TO IMPLEMENT SOME LIMITATIONS WITH OUR WIRELESS PARTNERS TO HANDLE THE CAPACITY.

ANY TIME DURING THE PROMO, YOU MAY SEE A MESSAGE DURING THE SIGN UP PROCESS; "WE ARE SORRY, BUT THE MAXIMUM CAPACITY HAS BEEN REACHED PLEASE TRY AGAIN WITHIN AN HOUR." THIS MEANS RINGPLUS HAD TO TEMPORARILY CLOSE FOR NEW SUBSCRIPTIONS, AND WILL RE-OPEN SOON DUE TO THE VOLUME WE ABSORBED WITHIN THAT HOUR.

PLANS:

DUKE FREE PLAN

$0/MO. FOR 750 MINUTES (PLUS UNLIMITED RINGPLUS-TO-RINGPLUS CALLING), 2,000 TEXTS (PLUS UNLIMITED RINGPLUS-TO-RINGPLUS TEXT), AND
1000 MB OF 4G LTE DATA. (TETHERING ADD ON AVAILABLE FOR $4 PER MONTH)

A $20 TOP UP IS REQUIRED TO COVER OVERAGES. IF, AND ONLY IF, THE TOP-UP BALANCE REACHES $0, ANOTHER $20 AUTO TOP UP WILL BE AUTOMATICALLY CHARGED TO YOUR CREDIT CARD ON FILE.

THIS PLAN IS OPEN ONLY TO NEW SUBSCRIPTIONS OR NEW LINES.
AVAILABLE AT RINGPLUS.NET.

SHIRLY STRICKLAND FREE PLAN

$0/MO. FOR 1,500 MINUTES (PLUS UNLIMITED RINGPLUS-TO-RINGPLUS CALLING), 2000 TEXTS, AND 500MB OF 4G LTE DATA, PLUS FOR FREE TETHERING INCLUDED.

A $20 TOP UP IS REQUIRED TO COVER OVERAGES. IF, AND ONLY IF, THE TOP-UP BALANCE REACHES $0, ANOTHER $20 AUTO TOP UP WILL BE AUTOMATICALLY CHARGED TO YOUR CREDIT CARD ON FILE.

THIS PLAN IS OPEN ONLY TO NEW SUBSCRIPTIONS OR NEW LINES.
AVAILABLE AT RINGPLUS.NET.

FREE PORTING + WE CREDIT YOUR TOP UP WITH $30 FOR ANY NUMBER PORTED FROM T-MOBILE, ATT OR VERIZON (TOP UP NON REFUNDABLE OR TRANSFERABLE)

ACTIVATE TWO OR MORE LINES AND GET ADDITIONAL 200 MINUTES 100 TEXT 100 MB ON EACH LINE (LINES HAVE TO BE ON THE SAME ACCOUNT)

FOR INFORMATION ON HOW TO PORT-IN TO RINGPLUS, PLEASE VISIT HTTPS://PROMOS.RINGPLUS.NET/STORE/C189/ONE-STEP_SWITCH_AND_SAVE.HTML AND HTTPS://PROMOS.RINGPLUS.NET/STORE/C193/SWITCH_FOR_FREE.HTML

DETAILS:
THE PLANS IN THIS PROMOTION CAN BE ACCESSED BY BRINGING YOUR OWN DEVICE ("BYOD") AT RINGPLUS.NET, OR BY BUYING A PHONE OR A SIM CARD DURING THE PROMO TIME AT STORE.RINGPLUS.NET. (IF YOU PURCHASE A SIM DURING THE PROMO, WE WILL RESERVE YOUR PLACE AS LONG AS YOU ACTIVATE WITHIN 14 DAYS AFTER RECEIVING YOUR SIM CARD.)

*DURING SIGN UP FOR THESE PLANS, WE KINDLY ASK THAT YOU LINK YOUR TWITTER, FACEBOOK OR LINKEDIN ACCOUNT TO POST ABOUT OUR SERVICE.

*ALL OFFERS AVAILABLE WHILE SUPPLIES LAST.

IMPORTANT
PLEASE DO NOT DEACTIVATE YOUR CURRENT SERVICE WITH ANOTHER PROVIDER UNTIL YOUR PORT-IN TO RINGPLUS IS COMPLETE, AND YOUR PHONE IS UP AND RUNNING ON RINGPLUS. OTHERWISE, YOU MAY LOSE YOUR PHONE NUMBER PERMANENTLY, AND LOSE SERVICE TEMPORARILY.

PLEASE CHECK WITH YOUR CURRENT CARRIER TO MAKE SURE YOU DON'T OWE ANY MONEY ON THE PHONE OR PLAN, AND PLEASE NOTE THAT IF YOU ACTIVATE ANY ELIGIBLE DEVICE WITH RINGPLUS, AND YOU HAVE AN EXISTING CONTRACT WITH A DIFFERENT CARRIER, YOU ARE RESPONSIBLE FOR ANY UNPAID COSTS DUE ON YOUR PHONE, YOUR PLAN, AND OTHER FEES THAT MAY BE APPLIED BY YOUR CURRENT CARRIER.

ALL OTHER RINGPLUS LEGAL TERMS ALSO APPLY, AND CAN BE FOUND AT HTTPS://PROMOS.RINGPLUS.NET/LEGAL-TERMS.HTML. PLEASE READ THEM. IF THERE IS ANY DIFFERENCE OR CONFLICT BETWEEN THE TERMS OF THIS OFFER AND ANY OTHER RINGPLUS LEGAL TERMS, THE TERMS OF THIS OFFER WILL CONTROL (I.E., THE TERMS OF THIS OFFER WILL OVERRIDE THE OTHER LEGAL TERMS).

TO OUR EXISTING MEMBERS

YOU MAY WANT TO LISTEN CAREFULLY TO YOUR RINGPLUS RADIO WHEN YOU MAKE A CALL - AND BE SURE YOU HAVE YOUR TWITTER ACCOUNT CONNECTED!

WHEN YOU HEAR "RE-TWEET NOW," PRESS 0 (ZERO) TO RETWEET AND YOU WILL RECEIVE 100MB AND 200 SMS ADDED TO YOUR ACCOUNT EACH MONTH FOR THE NEXT 3 MONTHS.

NOTE: YOU NEED TO HAVE YOUR TWITTER ACCOUNT LINKED TO YOUR RINGPLUS ACCOUNT TO PARTICIPATE. MULTIPLE RETWEETS WILL BE COUNTED AS ONE.

IF THE NUMBER OF MEMBERS RETWEETING EXCEEDS 2,000 DURING THIS PROMOTION, AN ADDITIONAL 100 MB WILL BE ADDED FOR A SIX MONTH PERIOD FOR ALL PARTICIPATING MEMBERS
---
---