RingPlus's Latest Promotion Features 3250 Talk, 3250 Text and 3250 MB Of 4G LTE Data For $0/Month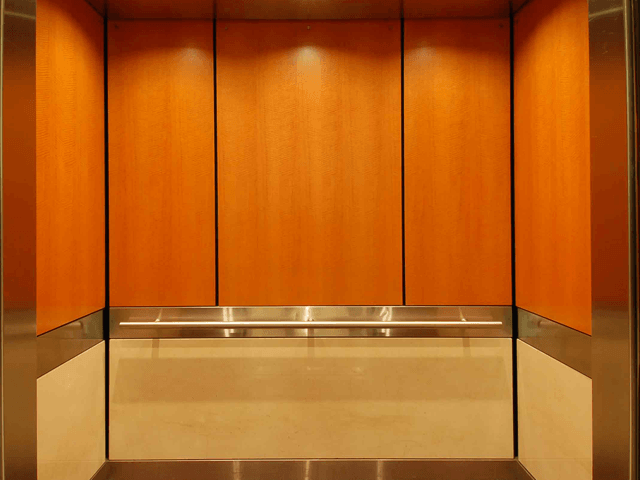 RingPlus is launching another flash promo that will run from Sunday, April 24th, 2016 at 2:00 PM PST until 10:00 PM PST.  The promotion as usual, is for new line activations only and is open to everyone.
Elevator Free Plan
RingPlus's latest free plan is the Elevator Free Plan.  The Elevator Free Plan includes 3250 minutes, 3250 SMS text messages, and 3250 MB of 4G LTE data per month free of charge.  Tethering can be added to the plan for $12.99/month.  If you don't already consider 3250 minutes of talk, and text to be unlimited, you can add unlimited talk and text to the plan for $9.99/month.
In order to signup, a $32.50 account top up will be required.  The account top up will be used to pay for any overages that you may incur, which are priced at 4¢ per unit of talk, text or MB of data.  MMS picture messages are not included with the plan, and they are priced at 4¢ per message sent or received. If at any time your account balance ever reaches $0, your credit card on file will automatically be charged another $32.50.
The Elevator Free Plan includes a $10 voucher to spend in RingPlus's new classified section of their Social Forum.  You can see what's available in their classified section by visiting the following URL: https://social.ringplus.net/classifieds.
A social media requirement is also necessary as part of the sign up process.  RingPlus asks that you leave a review of the last product you bought online, not from RingPlus at the following web address:  https://social.ringplus.net/categories/reviews.
Upgrade Waiting List:
An Upgrade Waiting List will open after this promotion closes from Wednesday, April 27, 2016 at 1:00PM until, Thursday, April 28, 2016 at 1:00PM Pacific.
There will be one list for both Member+ and non-Member+ subscribers. Member+ subscribers will have priority for upgrades.  The list will be available at https://promos.ringplus.net/upgrades-lists.html
Loaner Phones
As part of the promotion, RingPlus is also loaning out phones for those who don't already have a phone to use with their plans.  The phones being lent out with prices are as follows:
1) $30 Deposit: Samsung M330 (New).
2) $110 Deposit: HTC Desire 626 (Refurbished).
3) $140 Deposit: Samsung Galaxy S3 (New).
Shipping Included!
No tax!
No phone cost!
These phones are just loaner phones, and you get your deposit back when you are done with if it's still in good condition (see details below).
How? 
It's easy.
Go to the Loaner Phones section of the RingPlus Store at https://store.ringplus.net/Loaner-Phones_c_55.html, and just borrow the phone of your choice as long inventory is available. Orders are limited to a maximum of 2 phones per person. Place the security deposit stated above with RingPlus, and you get your deposit back when you done with the phone if it's still in good condition. It has to be used on RingPlus' service. If you deactivate it, or don't want it anymore, just send it back and you get your deposit back if the phone has only normal signs of usage (e.g., no water damaged, cracked screen, dropped from the empire state building, etc.).
Once you receive your phone, you will be able to go to RingPlus.net and activate it on the Elevator Free Plan (plan details above). RingPlus will email you activation instructions.
For information on returning Loaner Phones, please visit https://social.ringplus.net/discussion/2900/faq-how-to-return-your-loaner-phone for details, and please note that you will have to pay for return shipping.
To signup for the RingPlus Elevator Plan visit their website at https://ringplus.net/ during the promotional hours.
---
---