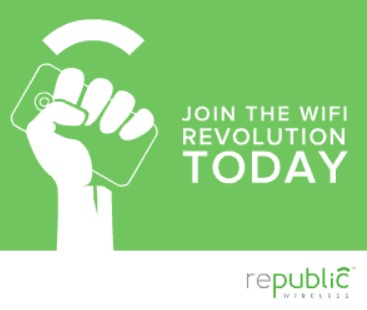 ---
Republic Wireless launched in 2011 offering aggressively priced cell phone plans that saved its subscribers money through the use of hybrid calling.  With hybrid calling, a subscribers cell phone used wi-fi as the primary connection for phone calls and seamlessly fell back on to Sprint's cellular network when wi-fi was unavailable.

Republic Wireless was one of the first providers to offer such a service and was thus a trendsetter in the category.  However, Republic Wireless has recently found itself playing catch up to Google, whose own MVNO service dubbed Project Fi launched in 2015, and it offers essentially the same functionality as Republic Wireless with the advantage of being able to provide service on two carrier networks, T-Mobile and Sprint.  Project Fi's plans containing 3GB or more of data are also priced a bit cheaper than Republic's.  Both providers offer a data refund policy, where any unused data in a subscribers account at the end of a billing cycle gets financially credited back to their account.

At CES last week, Republic announced that it had signed an agreement with a GSM-based wireless carrier and it will begin offering a new high end Motorola device for use with that service by April of this year.  The GSM partner is presumed to be T-Mobile and that should help Republic Wireless better stack up to Google's Project Fi in terms of features.  Since T-Mobile is a low cost carrier that seems to offer good deals to its MVNO partners compared to both Verizon and AT&T, hopefully Republic Wireless will be able to reduce pricing on its higher data containing plans.

One of the drawbacks with both Republic Wireless and Google's Project Fi is that both companies require the use of special software on their phones to allow for hybrid calling and so only a limited selection of phones are available for use with either service.  Republic Wireless plans to help its customers mitigate the up front costs associated with purchasing one of its phones by offering financing plans through a third party vendor starting sometime in April.  The no contract cell phone provider also hopes to expand its distribution and marketing later this year.

Republic Wireless offers cell phone plans starting at $10/month for unlimited talk and text with the option to purchase data as needed.  Those interested in finding out more about their service can head on over to the Republic Wireless website.
---
---