Limited Time Offer From Republic Wireless Get $200 Off Samsung Galaxy S7 Edge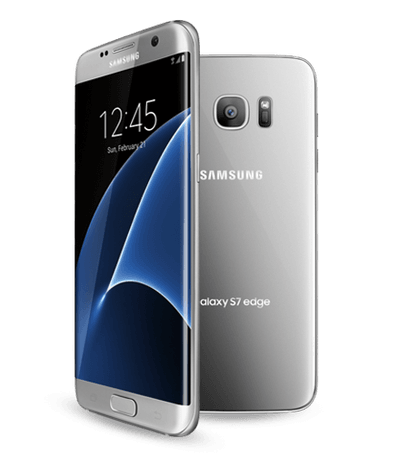 From now until February 28th Republic Wireless is offering $200 off of the 32 GB Samsung Galaxy S7 Edge.  The phone is regularly sold for $799 but with the discount the price is reduced to $599 and it is available with financing starting at $36/month.
More About The Samsung Galaxy S7 Edge
The Samsung Galaxy S7 Edge features the following:
5.5" Quad HD Super Amoled curved screen display
4 GB RAM
32 GB internal storage expandable with a microSD card
Quad core Qualcomm Snapdragon 820 processor
3600 mAh battery
Fast wireless charging
12 MP main camera with a f/1.7 aperture
5 MP selfie camera with f/2/4 aperture
IP68 certified, water resistant up to 30 minutes in 5 feet of water
Fingerprint sensor
Heart rate monitor
Support for the following bands:
GSM (850, 900, 1800, 1900 MHz);
CDMA (0,1,10);
UMTS(B1,2,4,5);
4G LTE (1,2,3,4,5,7,8,12,13,20,25,26,29,30,38,39,40,41)
More About Republic Wireless
Republic Wireless plans start at $15/month for unlimited talk and text with Adaptive Coverage and Bonded calling as well as free voice roaming.  Their most popular plan is priced at $30/month and it includes 2 GB of high speed data.  Taxes and fees are not included in pricing and cost extra.
Republic Wireless's uses technology that allows for the use of WiFi for calls and texts and cellular data as a backup for improved coverage and in more locations.  Phone calls are automatically blended over all available networks for improved audio quality.
Republic Wireless operates on both T-Mobile and Sprint networks, albeit not at the same time.  Your SIM and phone will either work on one network or the other, but not on both.
Republic Wireless uses special software with its phones to implement its technology stack, and therefore only a handful of devices are supported by the MVNO.  You must purchase a phone either directly from the provider or you can bring your own phone to the network, as long as it is a phone that Republic Wireless already sells.
If you are ready to join the Republic Wireless network and get the Samsung Galaxy S7 Edge, it is available here.
---
---