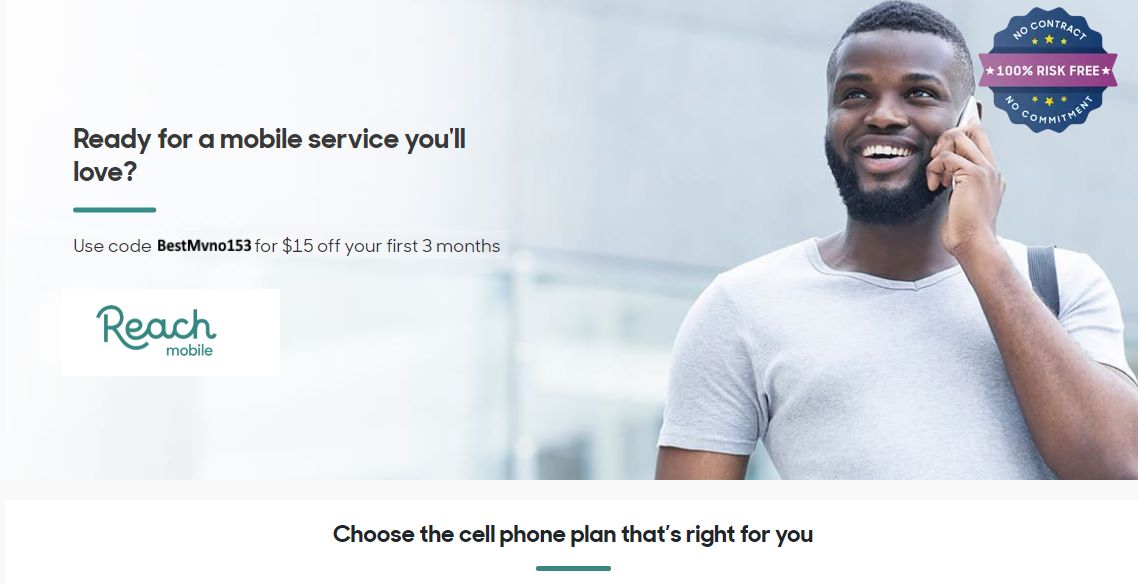 ---
Reach Mobile has improved its assortment of wireless plans. The Verizon based provider notable for its Gigs that Give charity program now offers plans that start at $30/month down from $35/month. The $30 plan includes unlimited talk and text with 3GB of hard capped data and allows for mobile hotspot usage.
Highlighted Plan Updates
Reach Mobile's full updated phone plan lineup now looks like this:
The Basic Plan - $30/month, 3GB hard capped data, previously priced at $35/month
The Moderate Plan - $45/month, 8GB hard capped data, previously included 5GB data
The People's Choice - $55/month, 12GB hard capped data, previously priced at $60/month with 10GB of data
All-In Unlimited - $65/month, unlimited data with the first 20GB each month available at high-speeds before throttling to 2G data speeds, previously priced at $70/month
All plans include unlimited talk and text and are mobile hotspot enabled. Customers that run out of high-speed data during their billing cycles can add more to their accounts priced at $5 for 0.5GB. International calling and roaming add-ons are also available and rates vary by country. Multi-line discounts are available, however, each additional line does not get its own data allotment but rather draws from line 1's data allotment. The exception is for the All-in Unlimited plan, where each line DOES get its own data allotment. Taxes and fees cost extra.
Reach Mobile's plans are actually structured a bit differently than meets the eye thanks to their "Best Fit" plan policy. With Best Fit, customers are billed based on the amount of data they actually use during a billing cycle and not necessarily the plan they subscribe to. So if a customer subscribes to the $55 plan with 12GB of data but only ends up using 7GB of data during their billing cycle, they'll only pay $45 that month. Likewise, if they use less than 3GB, they'll only pay $30 for their data plan that month. And given that data is hard-capped with most plans, there are no overages. The changes will take effect for both new and current Reach Mobile subscribers.
Through their Gigs that Give charity program, Reach Mobile donates 10% of the value of its subscriber's data plans to a shared data pool to fund connectivity to recipients in need throughout the world. So if a subscriber has a plan with 3GB of mobile data, Reach Mobile will donate 0.3GB of data to that shared data pool. Current organizations and persons that benefit from the shared data pool include "female farmers in Nigeria through The Ripples Foundation, mothers and group leaders in eastern India through The Nudge, and families in need working to better their lives through LIFT DC." As a likely consequence of this program, Reach Mobile's phone plans are a little more expensive when compared to other Verizon MVNOs.
Those interested in signing up for one of the updated Reach Mobile phone plans can get $15/month off their first 3-months of service with the use of the promo code BestMvno153 at signup.
---
---