PureTalk's New TV Ad Pitches 100% Money-Back Guarantee & 50% Off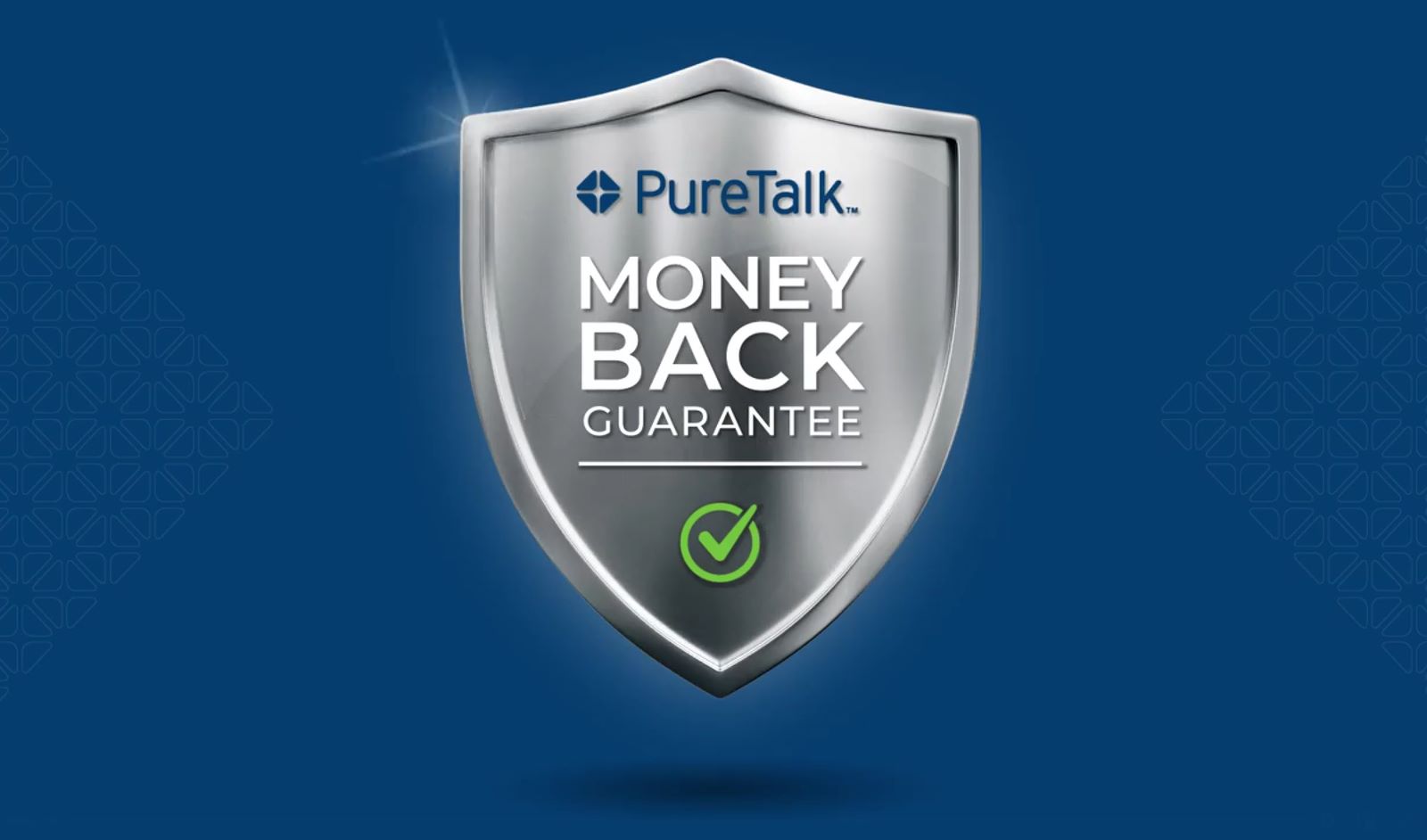 PureTalk has launched a new TV ad pitching to viewers that they offer a 100% money-back guarantee with 50% off. PureTalk's homepage is now strongly highlighting the guarantee and it is the headline feature on the page. Wave7 Research detailed the newly launched TV ad in a report that the firm recently sent out to its subscribers.
PureTalk "Prove It To You" TV Ad
PureTalk's new TV ad is called "Prove It To You." It launched in mid-February and has had only a limited number of airings having been shown over two dozen times. The TV ad, which you can watch below, features a voiceover informing viewers that PureTalk provides "great cell phone service at a fair price." Viewers are then told that PureTalk wants to prove it to them with the 100% money-back guarantee pitch. The ad continues by telling the audience that they can "get nationwide 5G coverage at half the cost of the big three." Viewers are then told they can get an additional 50% off their first month of service by visiting PureTalk.com/TV.
The money-back guarantee offers subscribers a full refund if they are unhappy with the service in their first 30 days of use, or 500 minutes or 500MB of data consumed, whichever comes first.
PureTalk is no stranger to TV ads and does run them with some regularity. In February of 2021, the company launched a TV spot ad entitled "Cups of Coffee: $30." That ad pitches to viewers that PureTalk uses the same network as the larger providers but at a much cheaper cost. The audience is told they can get 6GB of data for just $30/month. The ad is still receiving airtime today.
PureTalk's TV ads are targeting a specific audience as the ads have only aired on the Fox News Channel. Wave7 Research is not aware of the brand ever airing TV ads on another network.
The AT&T powered MVNO also advertises on conservative talk radio. Ads can be heard during multiple shows including the Sean Hannity Show, the Clay & Buck Show, the Mark Levin Show, the Dan Bongino Show, and Armstrong & Getty. PureTalk has partnered with some of the show hosts to offer their audiences 50% off. For example, the PureTalk website has a webpage set up for Sean Hannity's viewers. It offers them the plan with unlimited talk and text and 6GB of data plan for $15 for their first month instead of $30.
"PureTalk for a long time has put heavy emphasis on major savings versus the top carriers on one of the top networks.  The heavy emphasis on a money-back guarantee is new.  TV is part of PureTalk's ad mix, but I think their marketing is much more heavily focused on pitches its savings messages via popular radio hosts." – Jeff Moore, Principal of Wave7 Research
---
---