In this guide, I will explain everything you need to know about Telcel America before you subscribe. I want you to learn the ins and outs of Telcel America so that you can make an informed decision on if this is the best place for you to spend your hard earned cash.
---
Telcel America At A Glance
Logo: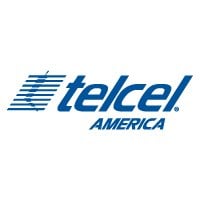 Year Founded:
2012
Networks Used:
T-Mobile
LTE Bands Used:
2
4
5
12
66
71
5G Bands Used:
n41 (2500MHz)
n71 (600MHz)
n258 (24GHz)
n260 (39GHz)
n261 (28GHz)
Support For BYOD:
Yes
Sells Phones:
Yes through 3rd party
All Taxes And Fees Included In Price?
No
Online Payment Options:
Credit Cards, Refill Cards
---
A Summary Of Telcel America Phone Plans
Last Updated: Sep 26, 2022
No Credit Check Single Line Monthly Prepaid Plans
---
---
advertisement
---
Things To Know About Telcel America Before You Subscribe
In January of 2021, Telcel America announced that it was folding into the Simple Mobile brand and would cease to exist. The following article and retired phone plans remain on this site for archiving purposes and for reader interest.
Telcel America is one of several brands that are owned by TracFone.  The service was launched in the USA in 2012 and it is named after the largest wireless provider in Mexico.((https://en.wikipedia.org/wiki/Telcel))
The service is geared towards those living in the USA who have immigrated from Mexico, or are of Mexican descent, and thus the brand name Telcel would be familiar to those populations.  Those who subscribe to Telcel will get unlimited calling and texting to mobile and landline numbers in Mexico.  Subscribers also get full service roaming while traveling through Mexico, and data consumed while traveling through the country counts against the subscribers high speed data cap in the USA.
In addition to free calling to and from Mexico, Telcel subscribers also get free calling to international landlines and to mobile numbers in China, Canada and India.  The same calling features are included while traveling in Mexico and Puerto Rico.
In the USA, Telcel operates as a T-Mobile MVNO, and thus service is provided using T-Mobile's network.
---
Supported Phones And BYOD Devices
Subscribers are encouraged to bring their own phones to the network, although a selection of phones are available for purchase from Telcel through a 3rd party.  Phones that are compatible with T-Mobile will work with Telcel.  Unlocked AT&T devices are also compatible.  Universally unlocked phones from manufacturer's such as Motorola and Samsung are suitable for use with Telcel.
---
Where To Buy Service Plans And SIM Cards
Telcel cell phone plans and SIM cards are available for purchase directly through the Telcel website as well as through Amazon.
---
Telcel America Customer Service
Customer support is available through online chat, and over the phone.  Calling hours are as follows: 8 AM to 11:45 PM (EST) 7 days a week.  
---